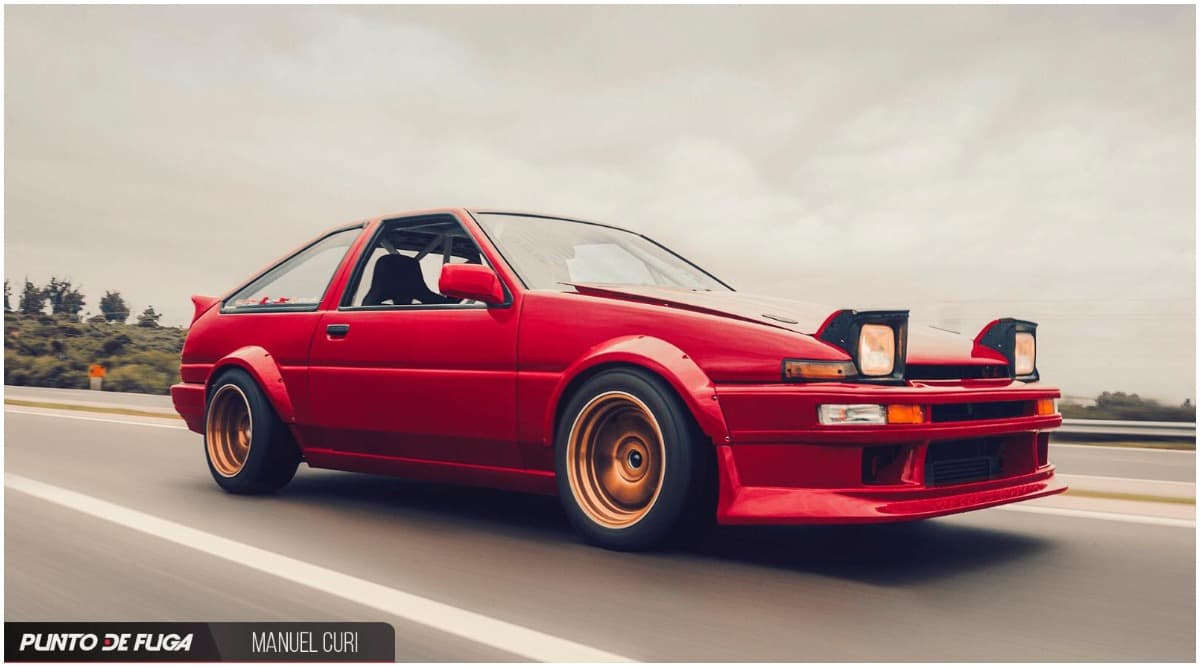 A medical acupuncturist by the niche, Fernando Montero has also a passion for drifting. What marks him as solitary and unique is him being the first drifter with a Tourette syndrome. With a passionate and elegant personality, Montero has been working on his passion for over a decade. His AE86 is proclaimed to be the Cleanest drift Toyota AE86 Trueno. With a Hyper clean wire tucked and shaved bay showing a beautiful 3sge beams engine with 380+hp.
A Vortech supercharged v2 engine. That offers awesome torque and power for this 950kg drift beast. With his consummate and elegant skills, Fernando has never let his syndrome become a hindrance to his goal of procuring the dais as a pro drifter.
He has recently returned from a drift tour in Peru with his Drift master and Dakar champion, member of "prince Nasser Al-Attiyah team", Ashley Garcia.
.
In his plans for 2020, he will go in October to Lyon "France" to drift with his friend and Hyperdrive star Alexandre Claudin, an inspiration for him and currently making his dream drift car, the first drift Delorean. After meeting Alexandre he will go directly to SEMA show Las Vegas where @perfect_ae86 will be exhibited by Vortech.
Working on his passion since 2011, his achievements are multifarious and goals are immutable. He has effectuated his plans to become a pro drifter and participate in multitudinous shows.
We wish that he will attain ginormous success in his venture and gain immense popularity with his consummate and elegant skills!