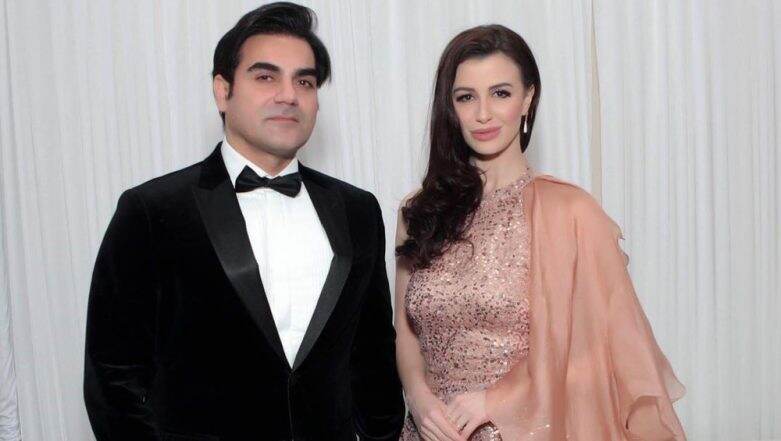 Arbaaz Khan and Malaika Arora parted their ways after 18 years of marriage. While Malaika has been spotted with alleged beau Arjun Kapoor at multiple public events, Arbaaz too has confirmed that he is dating Giorgia Andriani. The latter never shied away from admitting about his relationship with Giorgia. Establishing the official status, Arbaaz had earlier stated in an interview, "You know it's okay, it's alright if they see somebody with someone they want to get them married, they want to...everything has its due course of time." Is Malaika Arora and Arbaaz Khan's Son, Arhaan Still Upset With Their Divorce? The Actress Answers...
"I am obviously, post my divorce, I've had a few scenarios and equations with people, I've dated women and some look like they would go maybe a little longer than they did but they didn't happen and I don't want to rush about anything. At this point of time yes, I am dating and I don't know where it's gonna go but people think they know," the actor added. It has been about 5 months since Arbaaz gave his word on the matter, but till date, his commitment to Giorgia remains the same.
In an interview with Deccan Chronicle, the Dabangg producer revealed, "If I had to hide my affair, I would not have brought it in open. I unhesitatingly admit that Georgia is there in my life at this point in time. Somebody who I have at his time in my life is a friend who I am also dating. Where it is going to go? Only time will tell. Yes, undoubtedly, we are together." Is Malaika Arora Flaunting Her Love for Beau Arjun Kapoor's Family Through This Sweatshirt?
"When you are living alone then you tend to take life casually. You can either change for the better or probably for the worst. You can get addicted to a bottle or you may think that there is nothing left in your life. Fortunately, I was not in that mindset and my partner encourages me to remain positive and go ahead in life," he further stated.
He also talked about his life post getting divorced from Malaika and admitted, "There was a time when I needed to be worried and now it's over. Whether you forget or forgive, whatever scenario you may choose, you have to move on."
Well, Arbaaz, we hope the things remain as mushy as they are. It would be an absolute win-win situation if we get to hear cheerful wedding bells from your side soon.