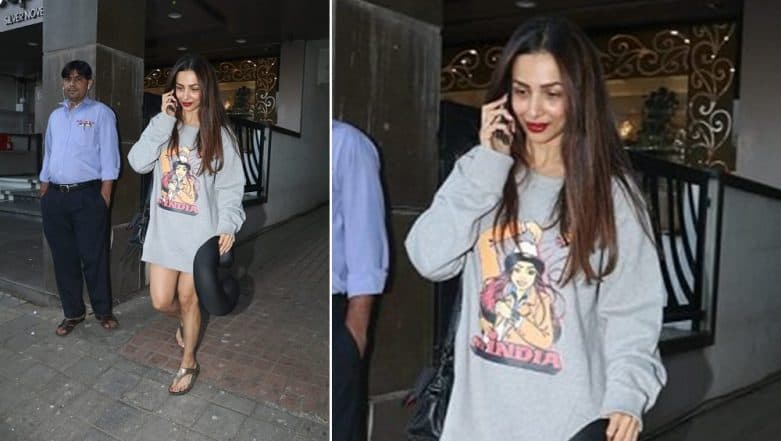 Malaika Arora sure has some unique way to flaunt her love for beau Arjun Kapoor's family. Now unless you are living under a giant rock, you would know they are the newest lovebirds in the tinsel town. Why else will they walk hand-in-hand or blush with the mention of each other's names? While the 2 States actor has acknowledged that he's no more single, Malaika refutes to discuss her personal life. She believes it's her personal space and she'd like to keep it the same way. However, there's no harm in silently professing her love for his family, right? Malaika Arora on Her Divorce With Arbaaz Khan: To Be in Bed All Alone is a New Feeling.
Check out her sweatshirt that is highly significant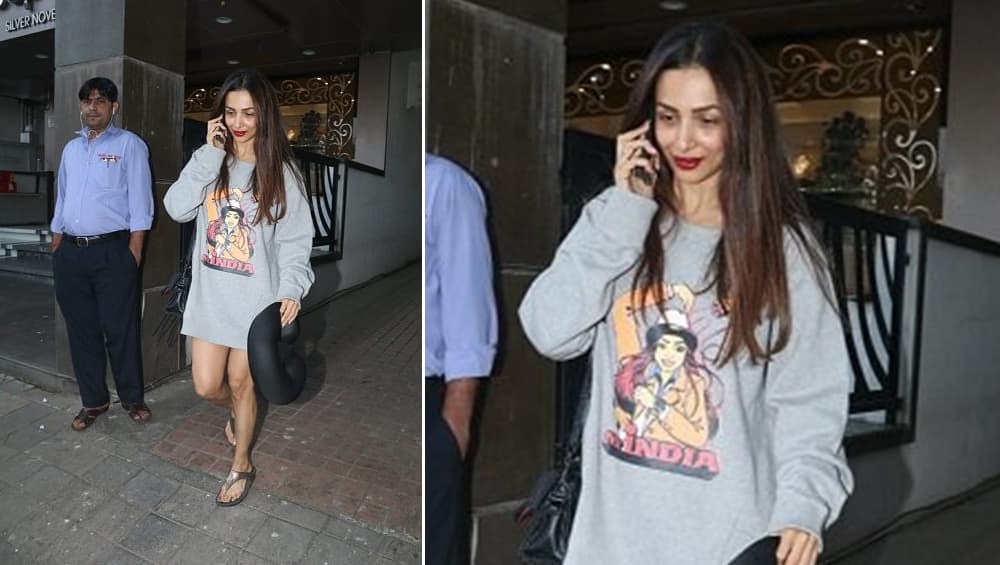 Ms Arora was recently clicked in her most casual avatar. Dressed in a simple grey sweatshirt with flats, Malaika was silently conveying a message or we are too good at reading between the lines. If you bother to notice, the print on Malaika's sweatshirt reads Mr India and we don't need to elaborate on its significance. The title belongs to Arjun Kapoor's father, Boney Kapoor's one of the epic movies that starred his uncle - Anil Kapoor and stepmother, Sridevi. Hold on, we aren't done yet. The sweatshirt belongs to his sisters, Sonam Kapoor and Rhea Kapoor's apparel brand - Rheson. Now if this attire wasn't a clear indicator of her expressing some love for his family then we can't think of any more ways. Guess Who Was Secretly Leaking Information About Malaika Arora -Arjun Kapoor's Romance To Arbaaz Khan?
Sonam Kapoor has previously worn a t-shirt with the same print
Earlier we read reports of how Arjun and Malaika's marriage may face stiff opposition from sisters Sonam, Anshula and father, Boney. While the Neerja actress had a bitter experience with Ms Arora a few years back, Boney is simply against their union. We guess this is Malaika's way to extend an olive branch and it's definitely novel.