When was the last time that you have seen a mainstream actor has taken up a role as unusual as a Naga Sadhu warrior? Well, that's what Saif Ali Khan is playing in his new movie, Laal Kaptaan. The movie is a revenge drama where Saif plays a warrior looking to seek revenge against enemies who have done wrong to him in the past. Laal Kaptaan is directed bt Navdeep Singh, who had previously made thrillers like Manorama - Six Feet Under and NH-10. Laal Kaptaan Straddles Different Genres, Has Taken Blood & Sweat To Make: Deepak Dobriyal, Manav Vij.
Saif Ali Khan, with his long-matter hair and beard and fierce look, has already made quite an impression with his new getup, even if some have compared his look with Jack Sparrow and Toto from Lone Ranger. The parallels are kinda hurting here, because it tends to take away our attention from one aspect we really need to talk about - the versatility of the suave actor. And his willingness to take risks, even at a time, when his career needs him to play 'Saif'. Sorry for that pun. Laal Kaptaan: This is How Saif Ali Khan's Raw Naga Sadhu Look Was Created.
But Saif has different plans altogether. Maybe trying to amend for playing the goofy boy-next-door roles for years at the start of his career, Saif is trying to do something different with every role of his, Laal Kaptaan only being the latest example. He may not have found Aamir Khan kind of success at the box office, but Saif did have his kind of hits. His National award win for Hum Tum is debatable even today, more so because he has given better performances elsewhere, and they deserved that win.
In this special feature, we look at 7 performances of the actor that has shown his amazing versatility.
Ek Hasina Thi
Being suave isn't something new for the Nawab of Pataudi. But what about being both suave and devious at the same time?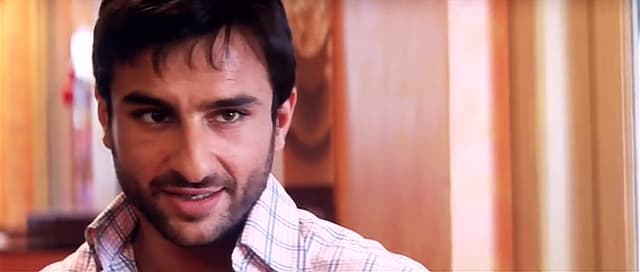 Saif Ali Khan was exactly that in Sriram Raghavan's thriller, where he played a smooth operator, who uses women and traps them to save his own ass. It is a very dicey role, as Saif needn't go full blowout villain, but has to traipse around the very dark areas of the character.
Being Cyrus
Between 2003 to 2008, it was the best phase in Saif's career as the leading man, since most of his hits and acclaimed performances came in this period.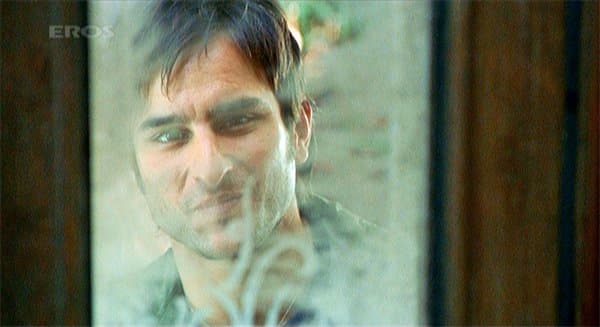 So it was quite a risk he took by playing a reserved killer in this offbeat dark comedy, directed by Homi Adajania. The character is a killer, alright, but he is also getting manipulated by most around him, making Cyrus a very intriguing character, whom we don't know if we have to sympathise. And Saif underplays him quite beautifully.
Omkara
If Saif had won a National Award for this performance, then we would have hailed it as one of the jury's better decisions. So great it was! Alas, that was not the case with Saif's most acclaimed performance.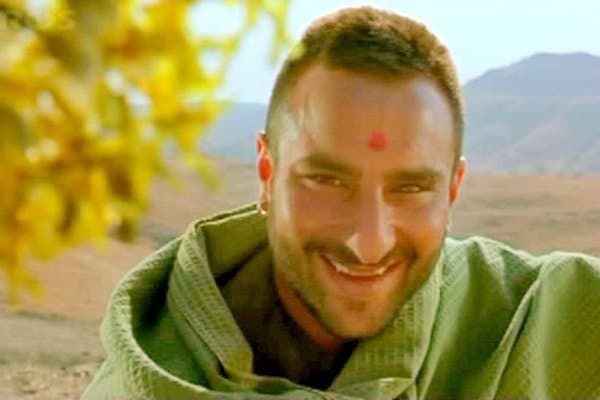 Playing a desi Iago in Vishal Bharadwaj's take on Othello, everything about Saif's Langda Tyagi screamed 'EVIL' - from his performance to his appearance to his crooked teeth to his limp. This was a truly golden act, and Saif hits it out of the park.
Race
Alright, Abbas-Mustan's film, that spawned a franchise, is quite cheesy and filled with a twist too many. Race is about all morally ambiguous characters trying to outdo each other in a game of deceit, murder and money.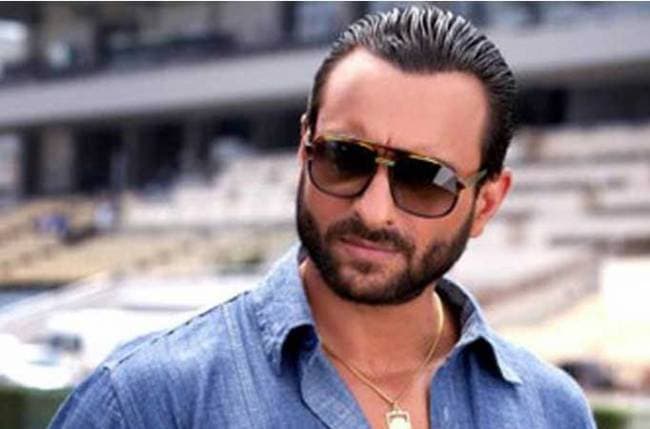 Being one of the characters with lesser grey shades, Saif has to play his role with the right amount of moral ambiguity and yet be someone we have to root for. Also, the man looked really stylish in there!
Aarakshan
I didn't say all the films in this list would be good, did I? Prakash Jha's Aarakshan was a confused film. The movie, starring Amitabh Bachchan, Deepika Padukone, Saif Ali Khan and Manoj Bajpayee, started off being a comment on reservation bias, but turns into a critique on the education system.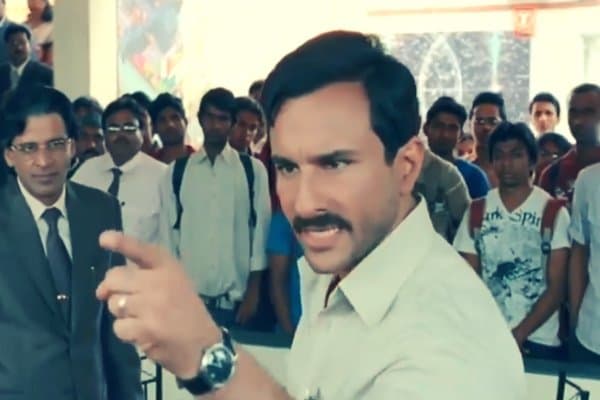 Saif Ali Khan plays a lecturer who belongs to the backward class, an interesting casting considering his royal status IRL. The best scene of the actor in the film, and perhaps the best scene of the movie too, is when his character schools Prateik Babbar's about the lives of lower-caste people.
Go Goa Gone
Go Goa Gone is Bollywood's answer to the likes of Zombieland and Shaun of the Dead. Save for the lame third act, Go Goa Gone is an enjoyable zombie comedy that has enough shares of laughs and gore.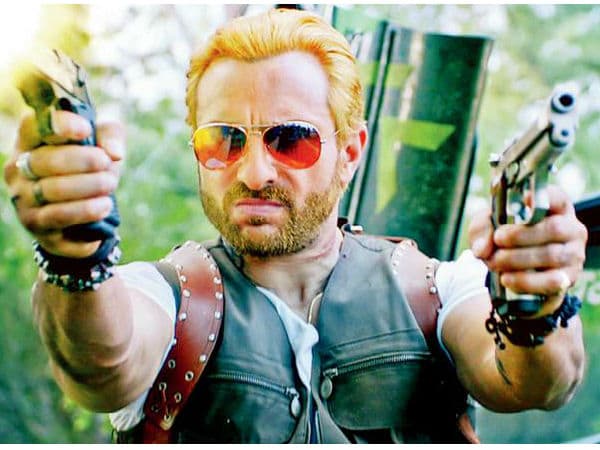 One of the big highlights of the film is Saif Ali Khan's Boris, who tries to be a Russian gangster what with the bleached hair and the curling accent. But he can't get rid off his Delhi nature, leading some nice gags.
Sacred Games
Sacred Games was a huge risk taken by Saif Ali Khan, not just in terms of its bold story-telling and risque scenes, but also for its medium. In Hollywood, top stars have no qualms in starring in series, but in Bollywood, the concept was just beginning to catch on.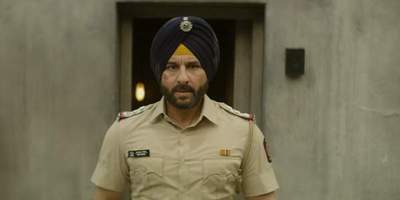 Saif Ali Khan not only took that risk, but it also paid off well. As the beleaguered Sikh cop Sartaj Singh, Saif's restrained act got him a lot of appreciation, while the series is considered as a benchmark for other Indian web-series. And yeah, also inspired other popular Bollywood stars like Akshay Kumar, Emraan Hashmi, Arjun Rampal, Kajol to get into this medium.