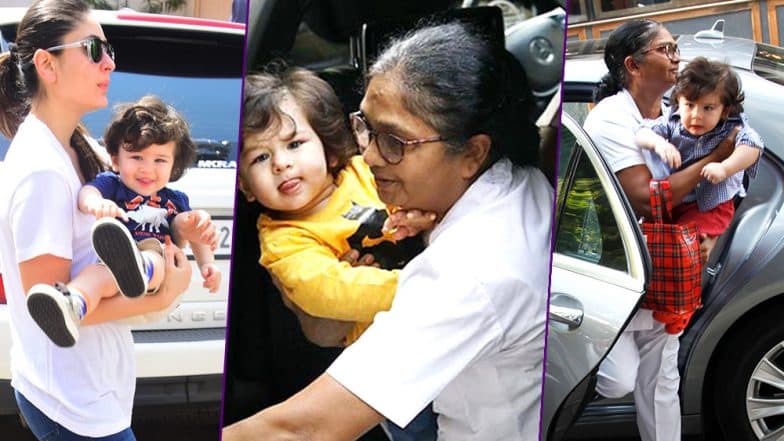 While Kareena Kapoor Khan's adorable son, Taimur, continues to be the social sensation, his nanny is equally a celebrity in herself. From accompanying the kiddo to his holidays to enjoying play dates with him, his nanny is like his shadow who dotes on him and Kareena is assured about her son being in safe hands. So what about the reports of her getting paid Rs 1.5 lakh per month? Are they even remotely true? Well, Bebo had an opportunity to answer this query and we're glad for she did. Taimur Ali Khan's Momma Kareena Kapoor Khan Is a Doting Mother, Say Fans (Watch Video).
Recently when she was a guest on Arbaaz Khan's chat show, Pinch, she was asked to clear the air around his nanny's payslip. In a segment, she had to answer one of the tweets that asked if her son's nanny is getting paid more than some of the bureaucrats. After the question was pointed at her, she replied, "Accha, really. How do they know that? This question should be addressed by a ministry." She added, "There is no price for anything as long as your child is happy and safe. There is no price for that. The idea is that the child should be happy and in safe hands." Taimur Ali Khan's Nanny Gets Angry as a Man Forces a Selfie With the Star Baby (Watch Video).
Well, the news created quite a stir then and we were curious to know the truth behind it. Though she answered it in her own way, we still think she dodged it.