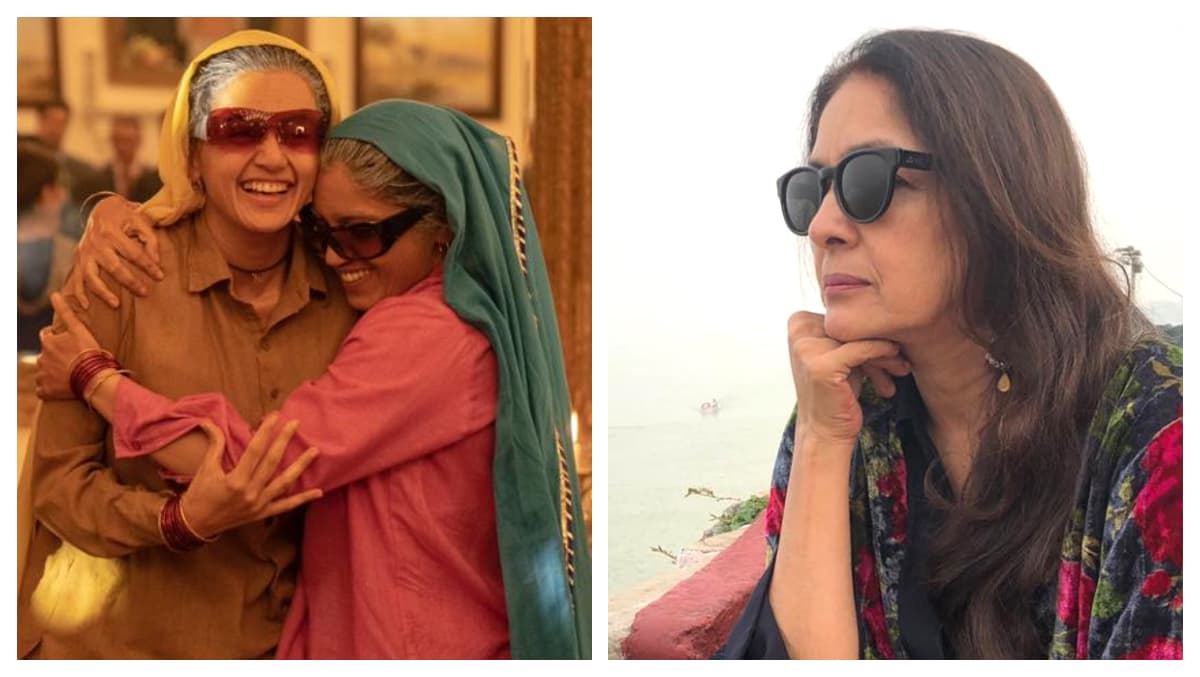 Before Saand Ki Aankh released to a roaring applause from the fans, the movie courted conteoversy for picking Taapsee Pannu and Bhumi Pednekar to play the roles of aged women. Instead of casting aged actress, you know. Veteran actress Neena Gupta had raised the question on Twitter and recieved a reply from Taapsee. The whole thing blew up into a talking point for months to come. Once again, Neena weighed in on the topic and revealed that producer Anurag Kashyap indeed wanted to cast older actresses but the producers had different plans.
In an interview with Hindustan Times, Neena said, "Film industry is business. If you sell, you are taken into a film, if you don't then you are not taken. When Anurag announced this film Saand Ki Aankh, I called him and said 'Ye role to mai kar sakti hu, kya tum young ka kar rahe ho ya old ka kar rahe ho?'"
"He said 'I wanted to take older actors but my financers said you have to take younger girls'. So it is business - who is suited to the project is taken," Hindustan Times quoted her as saying," she further revealed.
Earlier, Taapsee wrote a long note on Twitter defending actor's playing roles of all kinds. "Did we ask the same question when we all loved what Anupam Kher did in Saaransh? Did we question when Nargis Dutt played mother to Sunil Dutt? Did we question John Travolta for playing a woman in Hairspray? Did we question Eddie Murphy for playing a white Jewish man in Coming to America? Did we question when Aamir Khan played a college kid in 3 Idiots? And in the future, are we going to question Ayushmann Khurrana for playing a gay man in Shubh Mangal Zyada Saavdhan? Or are these lovely allegations and questions only reserved for us???" she had written.
Saand Ki Aankh collected Rs 23.36 crore at the box office during its course of run. It recieved majorly positive reviews from the critics.