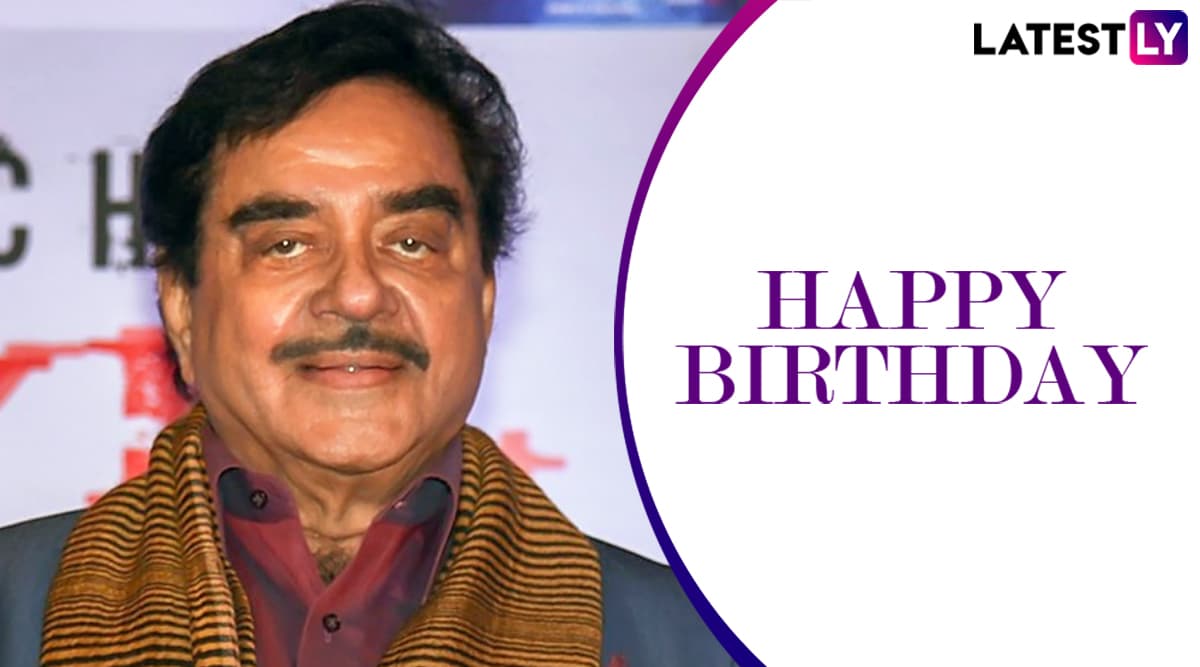 Shatrughan Sinha is known as Shotgun Shatru for a very good reason. Be it in movies or real life, the veteran Indian cinema legend is known for his oratory skills. In real life, the actor is spending less time in cinema and more time in politics for quite some years. And when you are in politics, there is scope for delivering fiery speeches and Mr Sinha is an auteur at that! If you have seen his movies, you would know it. Amitabh Has Given a Lot to Indian Cinema: Shatrughan Sinha.
For, since his earliest films, Shatrughan Sinha is known for making some really good zingers work in whichever movies he is in. Having made his debut in a small role in Dev Anand's Prem Pujari, Sinha first made his mark in Bollywood in negative roles, with films like Blackmail and Bombay to Goa being the notable ones. He later appeared in films like Naseeb, Mere Apne, Yaar Meri Zindagi, Shaan and Kala Patthar as a parallel lead, It was with Subhash Ghai's 1976 film Kaalicharan that Sinha managed to cement himself as a solo lead actor, the success of the film offering him more roles that put him as the main lead. In the '90s, he entered politics, and has been a member of both the Congress and the BJP party. As for his movie legacy, two of his kids - Sonakshi and Luv Sinha are actors, especially Sonakshi who has cemented herself as a popular star. PM Narendra Modi's Independence Day Speech 'Thought Provoking, Extremely Courageous', Says Shatrughan Sinha.
On the occasion of his 74th birthday, we look 10 popular dialogues of the Bollywood legend, whose one 'Khamosh' is enough to silence us all!
#1 Asli Naqli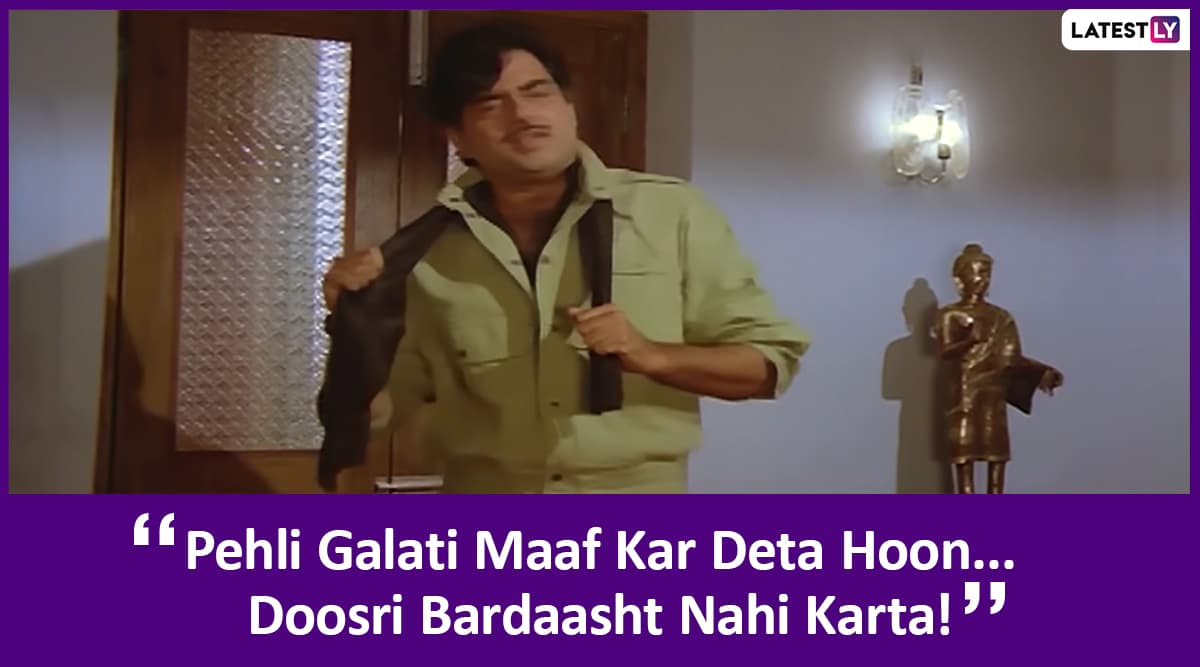 Every Manager's Favourite Line During Meetings...
#2 Jeene Nahi Doonga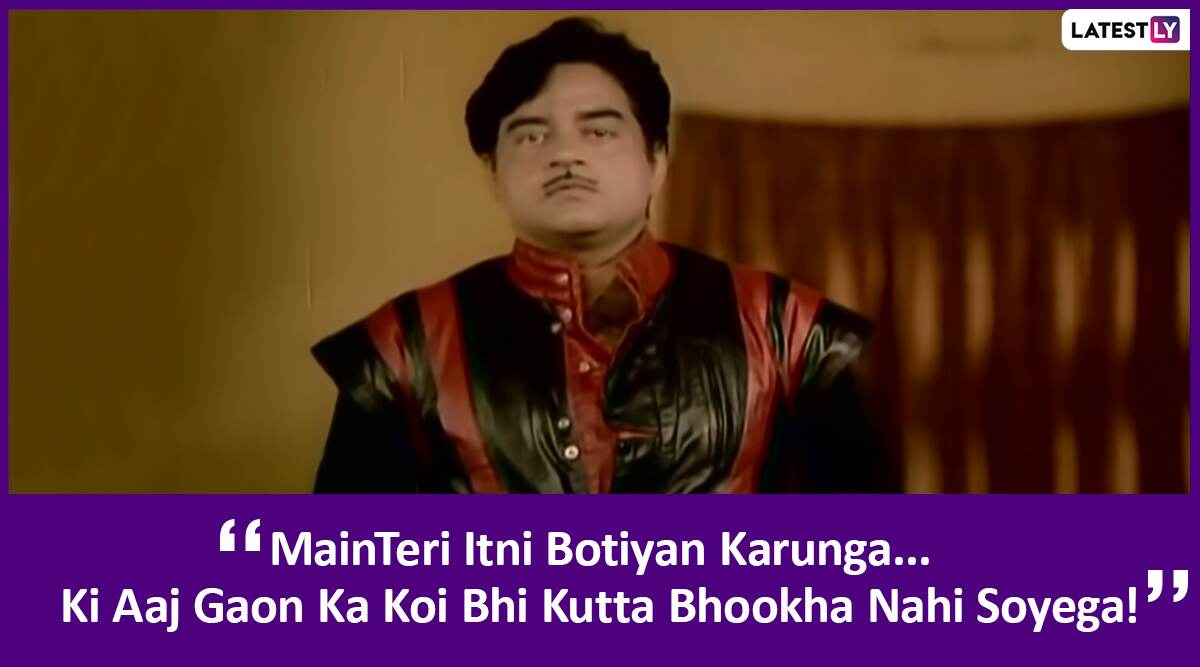 Who Let The Dogs Out? Now We Know...
#3 Betaaj Badshah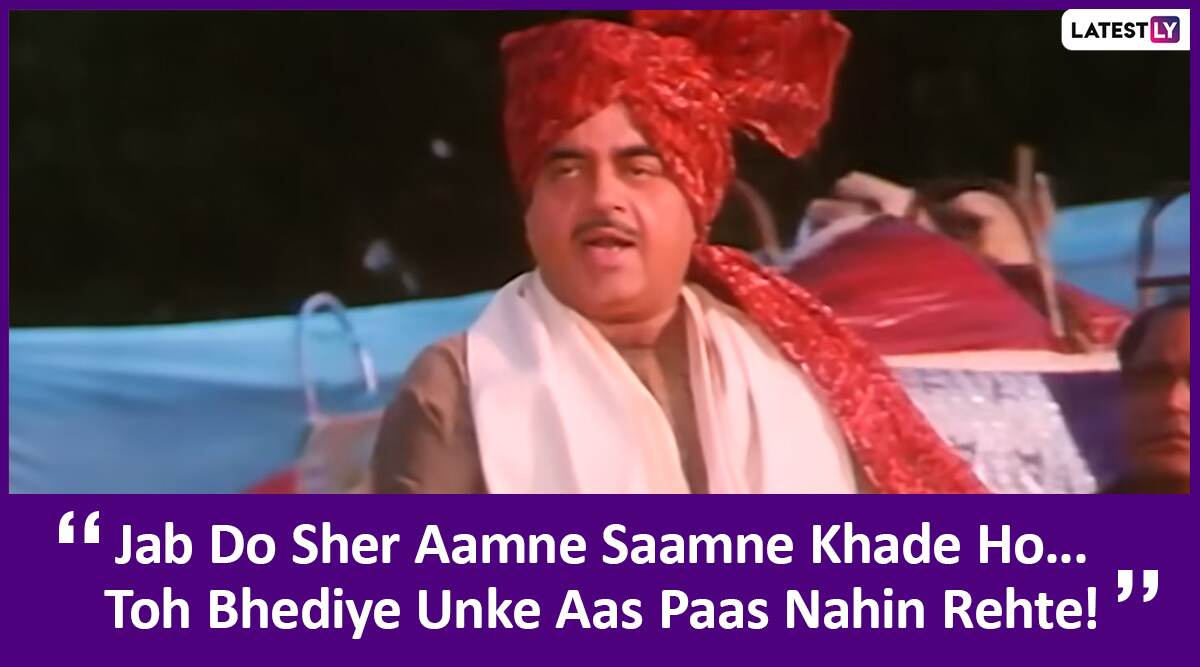 What Happens When Shotgun Shatru Watches A Lot of National Geography!
#4 Vishwanath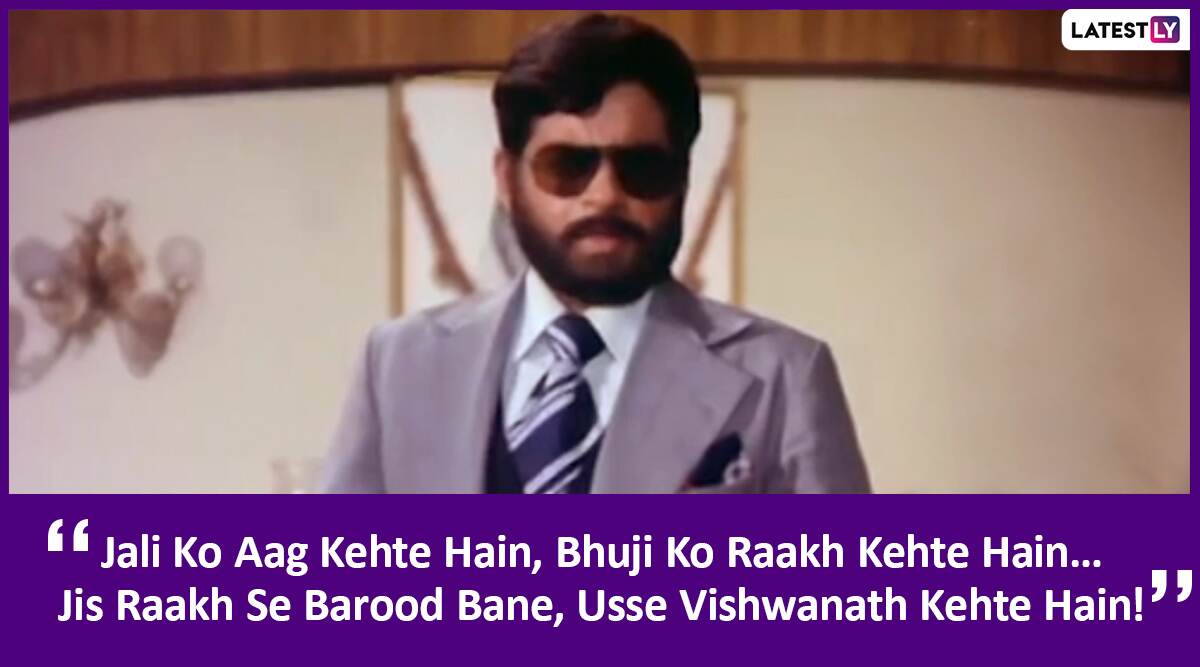 Best. Calling Card. Ever.
#5 Kalicharan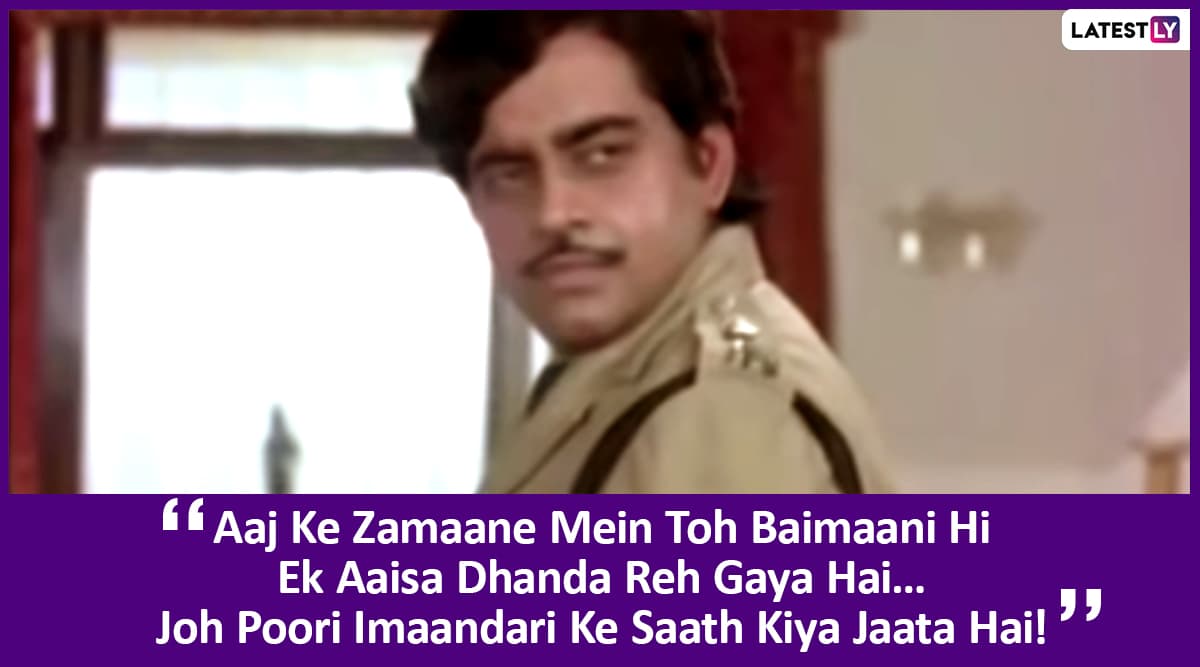 Shotgun Shatru Surmising The Bureaucracy of the County...
#6 Naseeb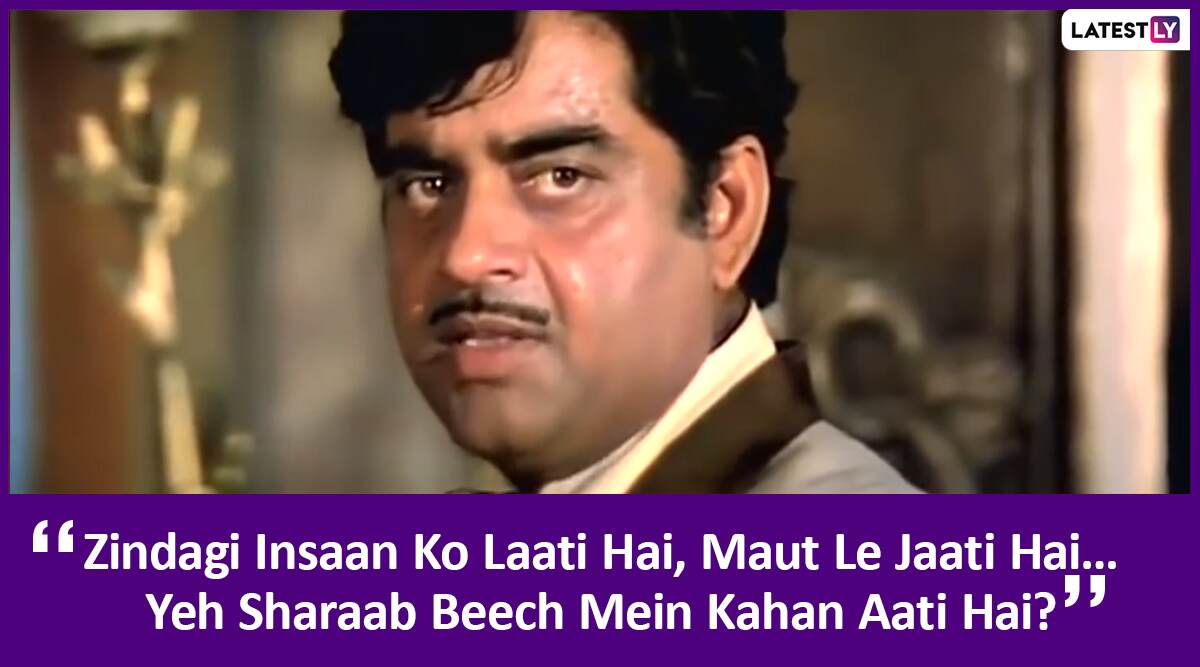 An Awesome Hangover Line!
#7 Khudgarz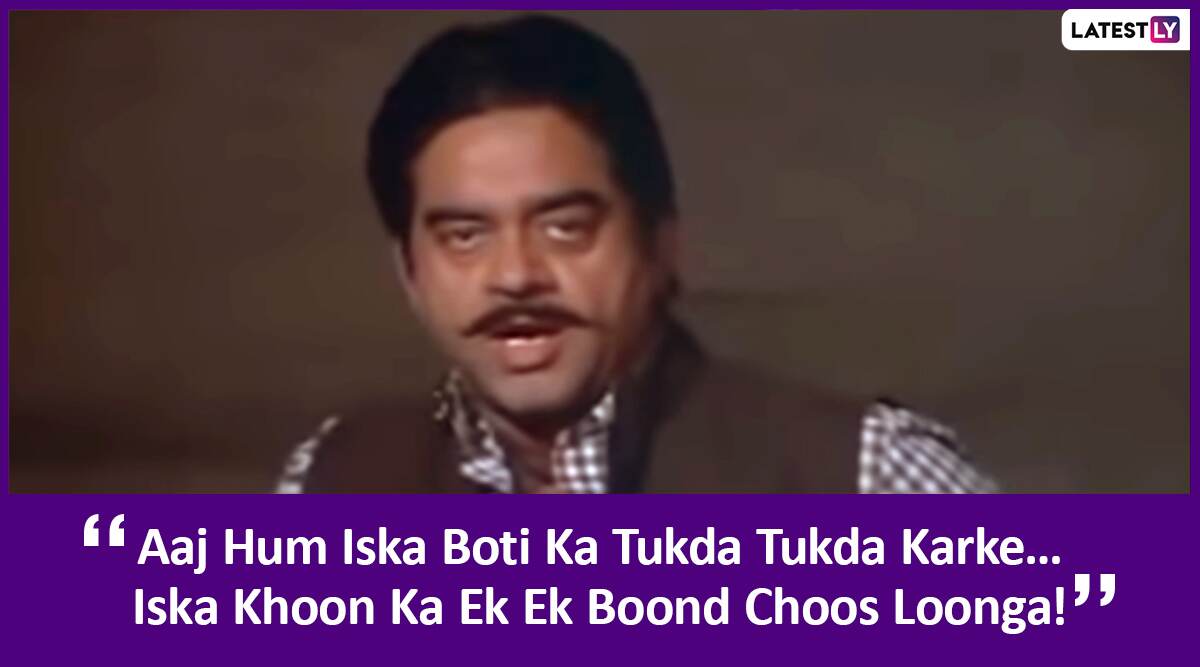 Shotgun Shatru Auditioning for Vampire Diaries!
#8 Aan - Men At Work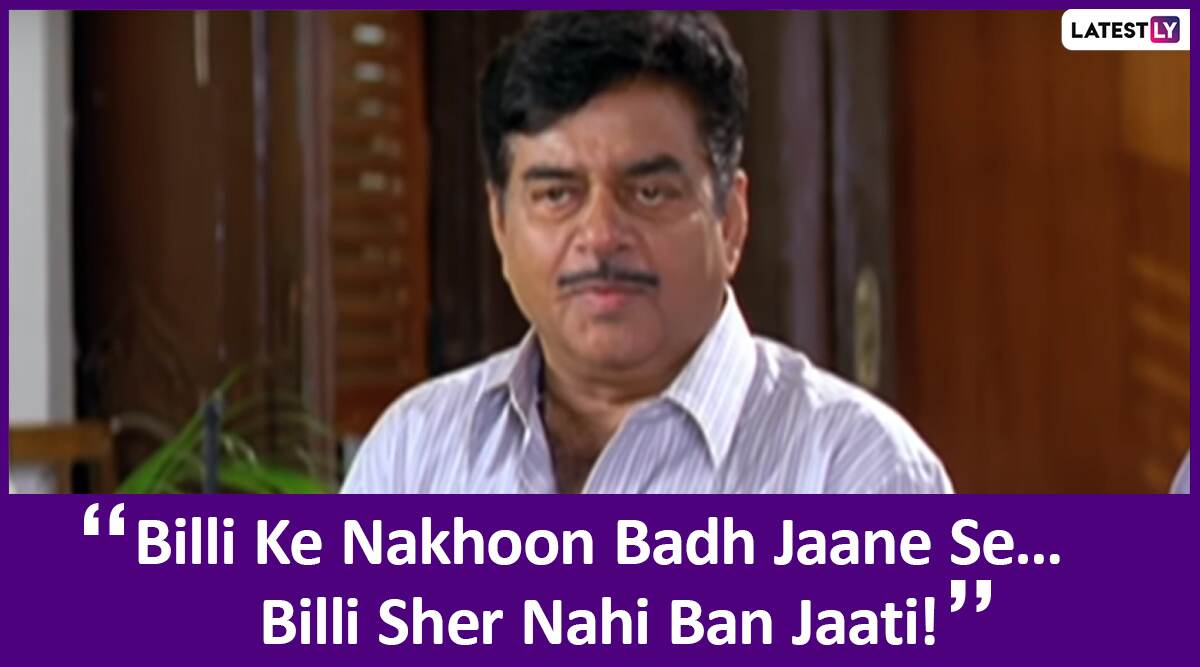 Man, He Surely Loves National Geography! Yet Another Animal House Reference!
#9 Rakhta Charitra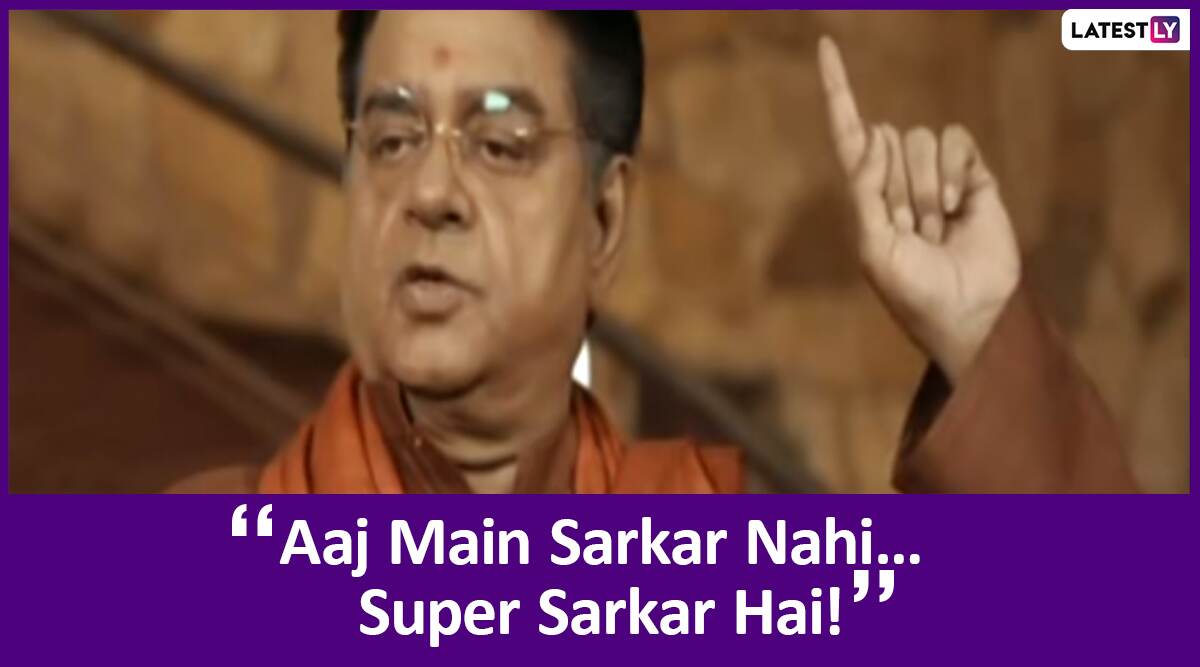 What Modiji Practises Saying In Front of the Mirror...
#10 Kaala Patthar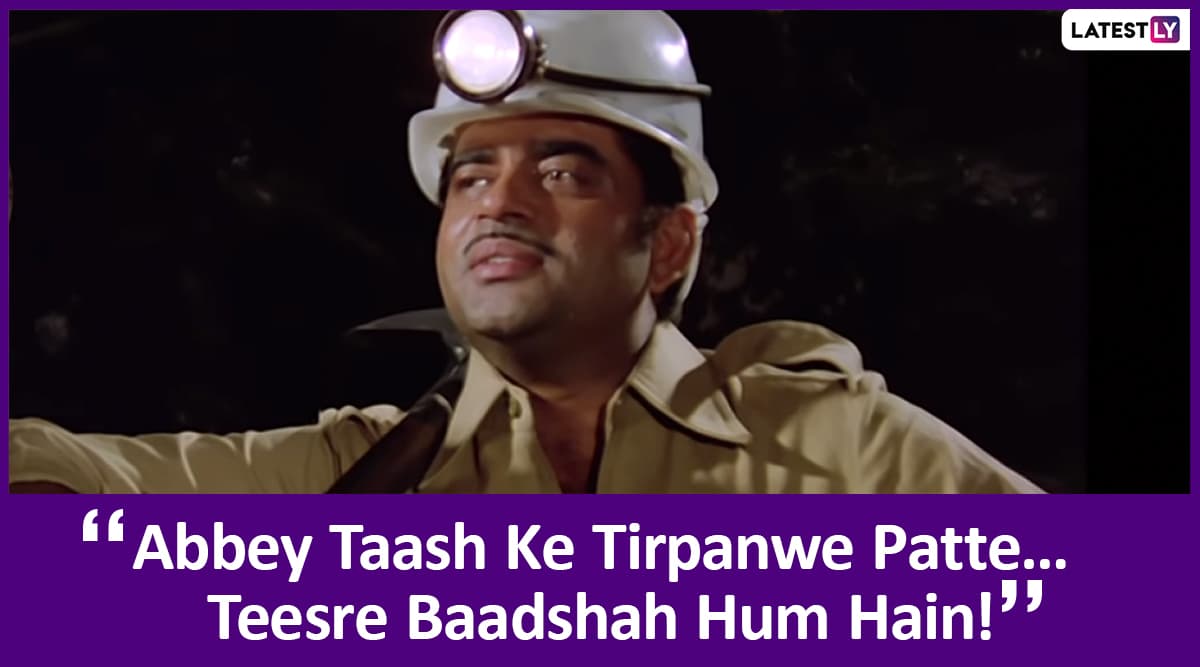 How Mr Sinha Showed Us How To Cheat in Teen Patti With Swagger!
On behalf of the LatestLY desk, we wish Mr Shotgun Many Many Happy Returns of the Day!