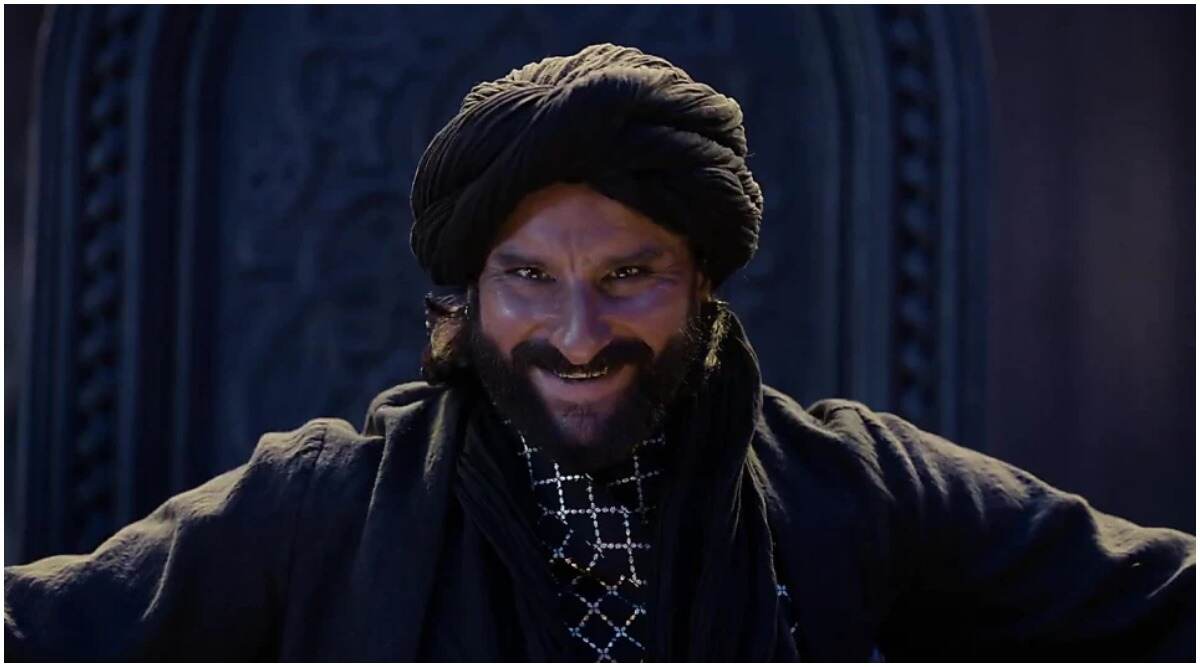 Saif Ali Khan is not inexperienced when it comes to playing a negative character. In fact, some of his best performances belong in the films where he is at his menacing best. Like Ek Hasina Thi, Omkara and even Being Cyrus. Therefore, it amped our excitement when Saif was cast as the antagonist in Ajay Devgn's period film, Tanhaji: The Unsung Warrior. If Ajay Devgn was the fearless, upright Maratha general Tanaji Malusare, then Saif Ali Khan plays Udaybhan Rathod, the sadistic Mughal general of the emperor Aurangzeb. In Bhopal, BJP Distributes Ajay Devgn's Tanhaji Tickets For Free, While NSUI Supports Deepika Padukone's Chhapaak With Free Tickets.
While the film fashions itself as a lesson in history, Tanhaji comes across as a masala entertainer packaged as a historical drama. The movie is worth watching for two terrific fight sequences, especially the one in the climax - very intense and powerful. While Tanhaji is high on emotions, dialoguebaazi and thrills, its leniency towards saffronisation cannot be ignored either. Tanhaji Movie Review: Ajay Devgn, Saif Ali Khan Own a Few Mass Moments in This Saffronised Masala Entertainer Packaged as a History Lesson.
While Ajay Devgn is his usual self as Tanhaji, Saif Ali Khan is gloriously hammy as the one-dimensional villain of the piece. Udaybhan feels like a cross between Alauddin Khilji from Padmaavat and Raja Sahab from Koyla. And just to hammer how evil he is, Udaybhan is made to some evil things. Like really evil!
In this special feature, we look at 10 times Saif Ali Khan's Udaybhan Rathod was evil just for the sake of it and is bound to give the Gulshan Grover and Amrish Puri villain characters of the '80s and '90s a run for their money! FULL SPOILERS AHEAD!
Cutting an Elephant's Trunk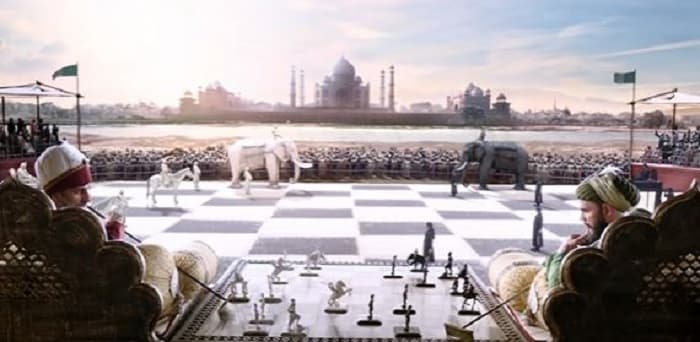 Udaybha's intro scene has him in a game of chess with real animals like a horse and an elephant. When a CGI elephant throws mud over him, Udaybhan cuts off its trunk in anger and then kills it!
Shooting Down a Clueless Eagle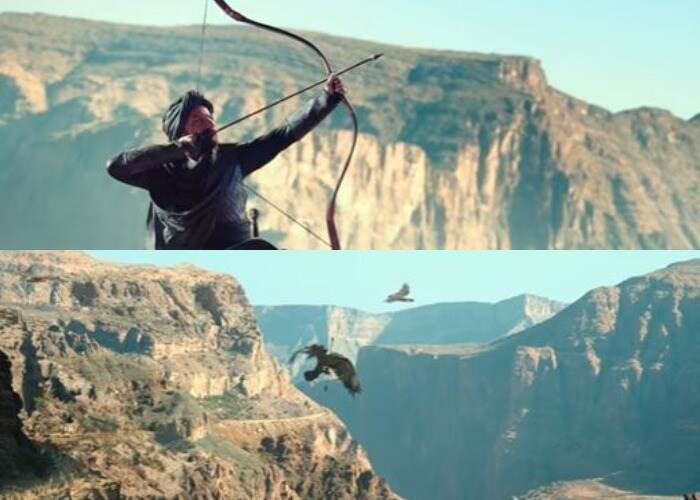 Udaybhan seems to have a bone to pick with PETA, as he likes to kill animals just for the sake of it. While marching towards Kondhana fort with his army, Udaybhan randomly shoots down an eagle who was simply flying in the sky and then goes on to take a nap on his riding horse.
Pouring Hot Water Over Prisoners and Poking Them For Sadistic Fun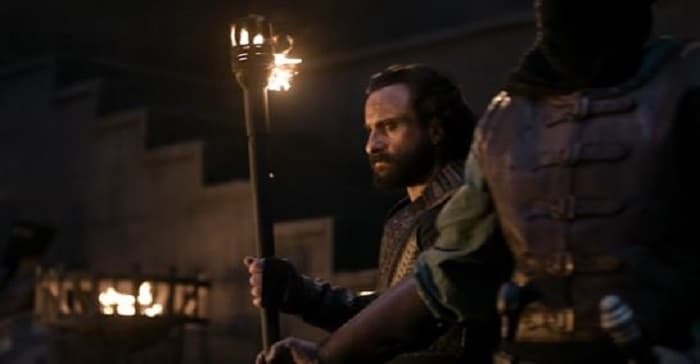 Well, that sentence should say it all!
Spit-Roasting a Crocodile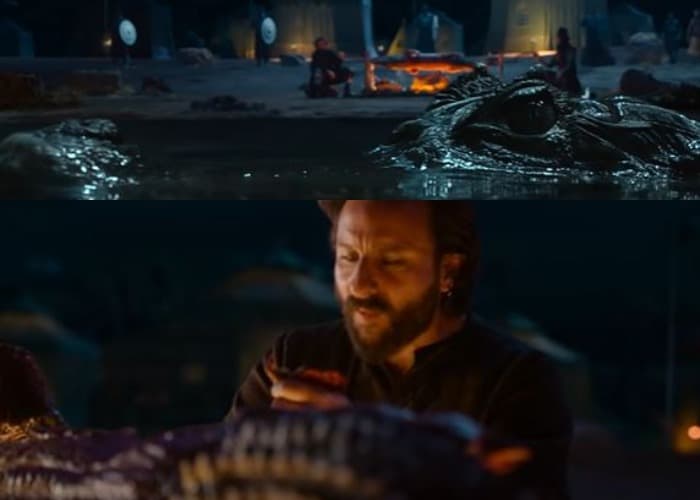 Now, this is a first for a Bollywood film! While Udaybhan's army is camping for the night near a river, we see the snout of a crocodile swimming in the water body. But Udaybhan is more terrifying than this reptile, as he is seen roasting that croc's companion on spit-fire and then eating a chunk out of it! Even Khilji would baulk at that!
Kidnapping His Crush For Friend-zoning Him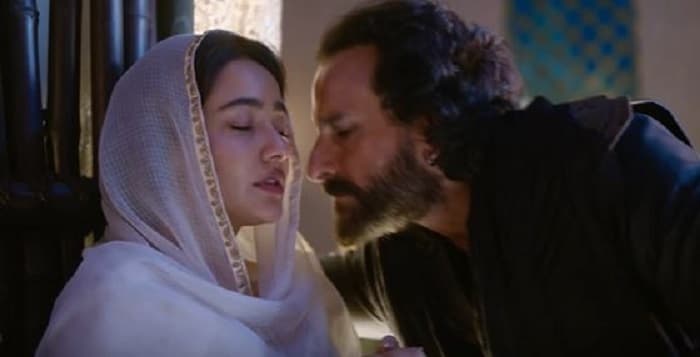 Udaybhan is always seen creeping up on a princess Kamal (Neha Sharma) that he had kidnapped and held captive. We are told that he took her in his captivity on the day her husband was killed. We later learn that she was his childhood love and it was her rejection of his love why Udaybhan is acting like an arrogant prick.
Making Tanaji Kill His Own Fellow Marathas
Tanaji is a master strategist when it comes to guerilla warfare. But Udaybhan is not only a match for him, but he also is a pro at the extremes. Like sending a decoy of captive Marathas right in Tanaji's trap, while he and his army take another route to Kondhana. By the time, Tanaji realised his mistake, his men had already killed most of their own folks.
Killing His Own Mother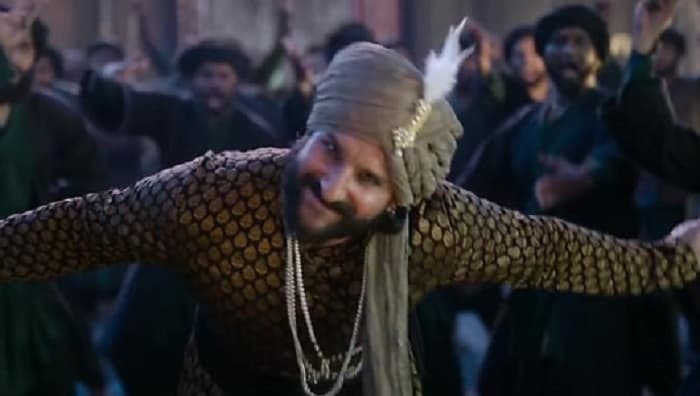 We told you about Kamal rejecting Udaybhan's love turning him into a savage. What we didn't tell you is that she did so, because she felt he was not of her stature. Even though he was a Rajput (more on this later), his mother seemed to be of a lower caste (That gets beeped in the film). So in his anger, he goes on to kill his mother (which is also abruptly cut in the film, but we get the idea). So if Kamal had never been such a racist, would Udaybhan turn out to be the despot he is shown in the film? We will never know!
Innovating Way of Torturing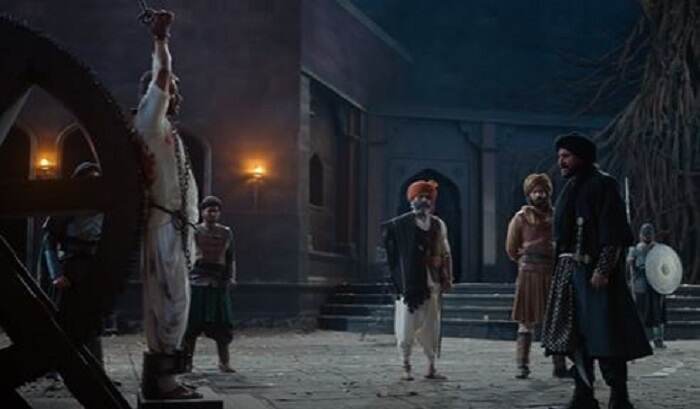 After capturing Tanaji when he tries to kill Udaybhan earlier in the film, the latter gets him tied up standing and have a spiked wheel, continuously run through his back. Ouch! (though if you watch the film in 3D, you can see that there is a little distance between the wheel and Ajay's back, when Tanaji is having banter with Udaybhan)
Accidentally Killing His Own Men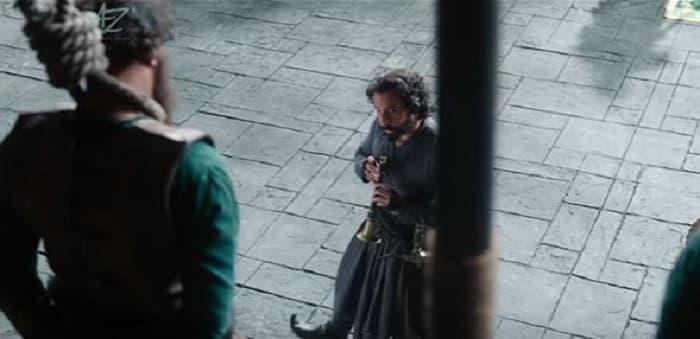 After Tanaji makes his escape, Uday tries to get some of his soldiers hanged for their carelessness. One of his generals advise him against doing so, and Udaybhan even considers it. At that time, he gets the news that Kamal has agreed to marry him. In his excitement, he accidentally throws the cloth that was supposed to signal the hanging, and those unfortunate men end up struggling at the end of the noose! And yeah, did I mention he also likes to play the lute while seeing his men off to die?
Using The Special Hilt of His Sword For Maximum Brutality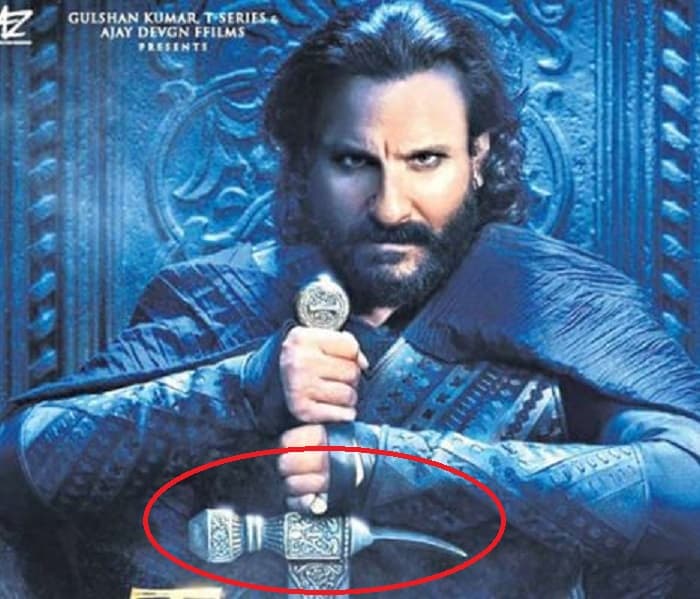 In the final fight sequence, despite fighting with an unsheathed sword, Udaybhan uses the hilt of his sword to kill his foes. If you look at the above picture closely, you can see that the hilt is specially made to have a nail and a hammer at either of its ends for great brutal force. That, along with his own brute strength, is so powerful that it even shattered Tanaji's shield. Just like how Thanos broke Captain America's vibranium shield in Avengers: Endgame.
Honourable Mention - Ditching His Identity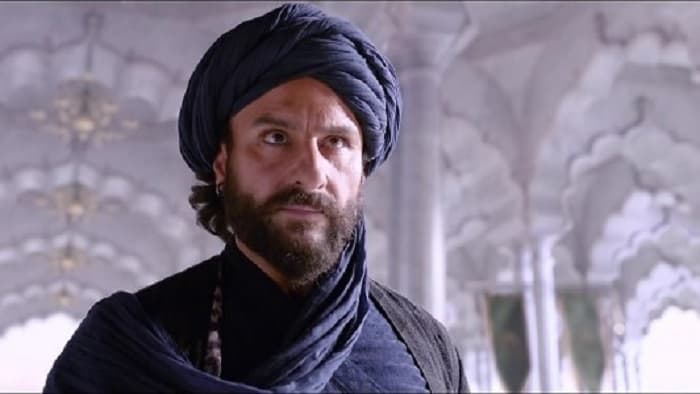 Well, this has less to do with Udaybhan and more to do with the CBFC and the makers. Any reference to Udaybhan being a Rajput is muted in the film. It could be done to not hurt the Rajputs and then create a Padmaavat like situation. On the other hand, the makers had no qualm in presenting Udaybhan like how Bollywood presents Islamic invaders - dressed all in black, with kohl-lined eyes and a perennially smirking face. Also, why was his surname 'Rathod' dropped when the character's name was shown in the credits?