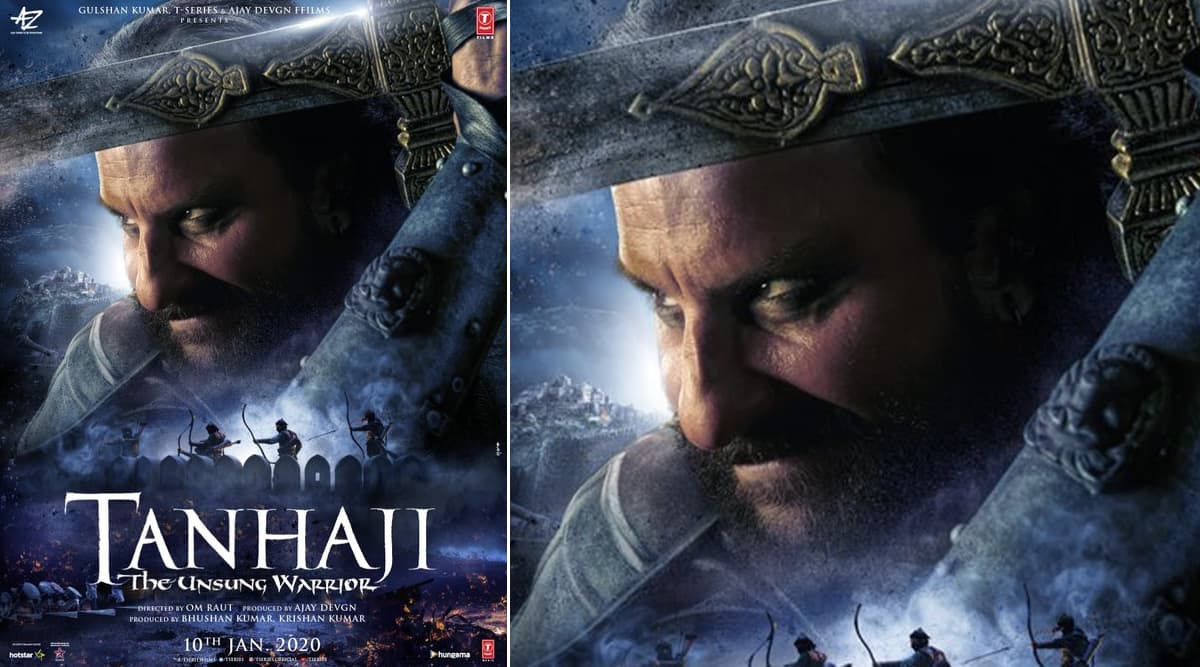 Ajay Devgn's Tanhaji: The Unsung Warrior is only a day away from its release. The movie based on the Maratha warrior, Tanaji Malusare, has generated a good buzz. Saif Ali Khan and Kajol also star in the movie. While Kajol plays the role of Savitribai Malusare, Saif essays Udaybhan Rathod. It might come as a surprise for a few that the word 'Rajput' has been muted in the film. As per reports, Central Board of Film Certification (CBFC) has suggested the change. Makers have obliged to the suggestion and muted the word in a dialogue that Saif's character says. The reason behind this change is not known yet. Tanhaji Song Ghamand Kar: This Track Featuring Ajay Devgn, Kajol And Saif Ali Khan Is A Rousing War Cry (Watch Video).
As per historians, Udaybhan Singh Rathore was a Rajput fortkeeper under Maharaja Jai Singh. In the movie, the dialogue that Saif utters goes like, "Aur main sirf ek Rajput." The sound has been muted here.
During an interview, Saif had talked about his character. "My character is the antagonist. But he just happens to be on the wrong side," he said.
Talking about it, he told Mid-Day, "I'm going by the written word. A chunk of the research has been done by Om, who has done a thorough job. Since it is an action-packed film, I was required to look leaner. I had to be adept in horse riding. The fact that I was coming straight off Navdeep's [Singh] film made it tad easier. The physical prep has been rigorous for this film." Tanhaji The Unsung Warrior Trailer 2: Ajay Devgn-Kajol Take The Valour of Marathas to Next Level And Saif Ali Khan's Antagonist Act Is Unmissable (Watch Video).
Earlier, Costume Designer of the film Nachiket Barve had talked about what went into coming up with the look for Saif. He said, "As Uday Bhan, Saif plays the role of a Rajput who eventually represents the Mughals. The idea for his Mughal appearance was to make him look menacing, which is in stark contrast with his Rajputana look that has him flaunting colourful attire."