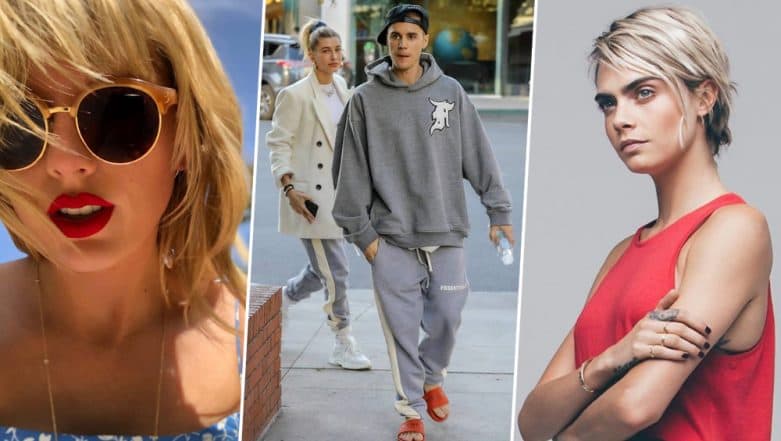 Cara Delevingne has come to support her friend Taylor Swift amid all this Scooter Braun controversy. Justin Bieber found it necessary to involve himself in the drama and side his manager, Scooter in the situation. Hailey Bieber also came to worship her husband after he issued an apology but got a mouthful from Cara for not understanding women and their valid reactions. Bieber decided the best way to apologise to Taylor was with an old picture and a lengthy caption on Instagram. He has now deleted his Instagram after all the criticism and Hailey Baldwin has disabled comments on her Instagram posts. Justin Bieber Slams Taylor Swift for 'crossing a Line' with Scooter Braun.
After Justin posted a facetime screenshot on his Instagram, talking to Scooter Braun, he has come to his senses and apologised. His caption says he thought it was funny when he posted it and now he realises how insensitive and distasteful it was of him to do so. His explanation states when he was video calling scooter and Kanye, they said "Taylor Swift what up" and that's exactly what he posted, without thinking. He goes on to say Taylor swift "crossed the line" when she brought the issue out to the public. Big Machine CEO Scott Borchetta Sets the Record Straight; Reveals He Offered Taylor Swift to Own Her Music.
Cara's Comment on Justin's Post
View this post on Instagram
Cara Delevingne was the first to speak up against Mr and Mrs Bieber and educate them. Hailey, who proudly called her husband a "gentleman" receiver quite the backlash for being suck up and not supporting women. Cara called her out for and Justin in the best way possible. Justin mentioned in his comment that he hasn't spoken to Taylor in a while and thus clearly doesn't know the complete story for him to comment on it. Cara was smart to pick on the point and school him and his wife.
Not only Cara, but many celebrities have also come out to support Taylor in this situation. Celebrities like Katy Perry, Selena Gomez, Miley Cyrus and Halsey stand with Taylor. The hashtag #WeStandWithTaylor started trending shortly after Cara's comment.