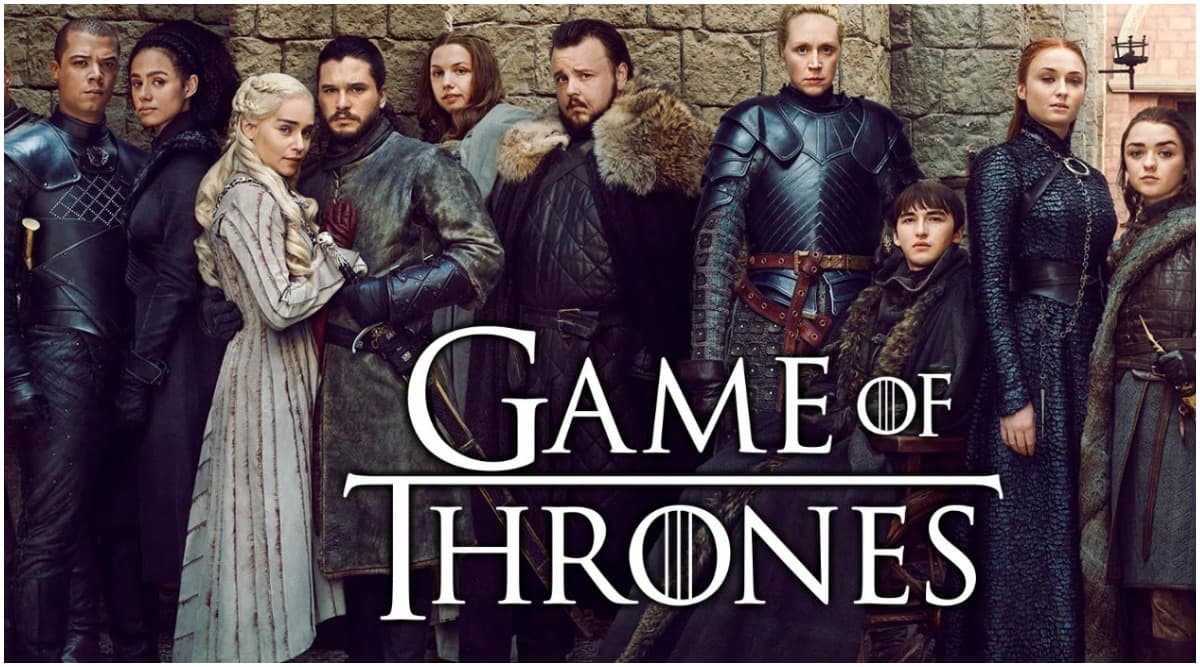 Golden Globes 2020 nominations were announced today evening and Game of Thrones fans aren't really excited about it. With Kit Harrington bagging the only nomination in one category for the entire show, fans are clearly upset with the jury snubbing their favourite and the most iconic HBO series. Twitter is currently flooded with angry tweets from the show's fans where they are ranting against the nominations list and questioning the reason behind this ignoring. However, weren't the same fans enraged over its bittersweet ending in the finale season? Golden Globes 2020 Nominations: 'The Irishman', 'Joker', 'Knives Out' and Other Big Releases Who Dominated the List.
Game of Thrones season 8 was clearly not the best version to come from of the show's writers. We have seen them pen some brilliant seasons in the past and its finale was more of a rushed work. We did read tweets about fans slamming the last and the final season and wonder if these are the same ones who are blaming Globes for keeping the show out of its nominations list. Check out their angry tweets rants below...
Imagine Emilia saying 'Dracarys'
Alright Golden Globes...thinking a mistake was made because explain why there is not a nomination for Regina King, Laura Dern, Emilia Clarke, Zendaya, Mahershala Ali and especially When They See Us....I mean huh?#GoldenGlobe #GoldenGlobes #GoldenGlobes2020 pic.twitter.com/xRusldITUm

— Lolo (@Peacheslolo2) December 9, 2019
The Queen of the North was Ignored
Why the hell isn't @SophieT nominated? If there is to be any nominations from #GameOfThrones,

it has to be for the Queen of the North! #GoldenGlobes

— 🎄Jim Williams🎄🎅🏻 (@jimwills21) December 9, 2019
Kit Harrington Getting a Nomination, Really?
Game of Thrones snubbed again at the Golden Globes - Kit got a nod though, even though it's kinda weird he only had like 3 lines this season, I still appreciate Kit catching a break for once. #GoT #GameofThrones https://t.co/8T7nlJYN0S pic.twitter.com/n7ZnptxQKM

— Free Folk Bot (@freefolkbot) December 9, 2019
Who else is Rooting for GoT Girls?
Man 😱 that's crazy #GOT is 🔥🔥 where's my girls noms at man?? @emiliaclarke @lovegwendoline @SophieT @Maisie_Williams fucking SLAYED what about them?? 🤷🏼‍♀️🤷🏼‍♀️ #GameOfThrones #GoldenGlobes #goldenglobes2020 https://t.co/kaWnwYXEiL

— Jaimie Marie (@Jaimmariee) December 9, 2019
Chances are very Bleak, dear!
Such a big snub for #GameOfThrones at the Golden Globes. Not gonna watch. Hope Kit wins tho

— Alex Anderson (@AlexTheAnderson) December 9, 2019
You owe us an Explanation, Jury!
Someone explain to me how Kit Harrington scores a Best Actor nom for #GameOfThrones, but Emilia Clarke DIDNT GET NOMINATED AT ALL, even though she by far out-acted all her co-stars & gave Kit what he needed to act to the level to earn a nomination himself?! #GoldenGlobes logic🙄

— Sofia (@ROGUEFURY) December 9, 2019
Yea, well they Acted Really Well
I am surprised about #GameOfThrones getting that subbed. I mean, despite the whole thing about the ending, the actors deserved better. #GoldenGlobespic.twitter.com/dSPEnh7ZXM

— Paola B. Sur (@paobsur) December 9, 2019
Tim Allen, Dakota Fanning and Susan Kelechi announced the nominations in an event which was telecasted live on Golden Globes' Facebook page. The 77th annual Golden Globe Awards will take place on January 5, 2020, and they will be followed by Oscars on February 6.