Indian reality TV is deprived of the awesomeness that is Keeping Up With The Kardashians. We did have our very own Khan Sisters but it only lasted one season. Well, Kardashians are in the 15th year of sharing their adventures with the world now. The season 15 of KUWTK premiered recently. And it already has given the media enough fodder to last the remainder of the year. For instance, Kim K doesn't like her internet-breaking butt anymore.
Kourtney Kardashian had her usual savage-mode on, on the last episode. I mean nothing tops her "Kim, there's people that are dying" rebuttal when her sister, Kim, was crying over a losing a diamond earring in the ocean. But the latest one is not bad either. "Kim, when you sit down your butt looks so huge," Kourtney told her sister, surprisingly upsetting her.
"She likes having a big butt, I'm not saying anything offensive," Kourtney added, in response to Kris' objections on the previous comment. Kim Kardashian, Chrissy Teigen and Other Models Get Temporary Skin Implants And The Pictures Look Creepy!
"No, I don't! I cry about it on the daily," Kim revealed to her family AND only the millions of audience that watch the show. There used to be a time when the reality TV star was in love with her derrière and would not let go of an opportunity to break the internet by flaunting it.
But maybe the truth of the life is that you come to miss the simpler times eventually. Like the time Kim's butt looked like this...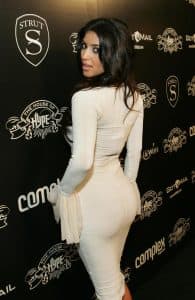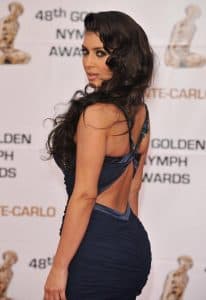 For now, Kim doesn't like her big butt and she just cannot lie. We are having a tough time in Keeping Up With The Kardashians.
(The above story first appeared on LatestLY on Sep 11, 2018 10:26 AM IST. For more news and updates on politics, world, sports, entertainment and lifestyle, log on to our website latestly.com).