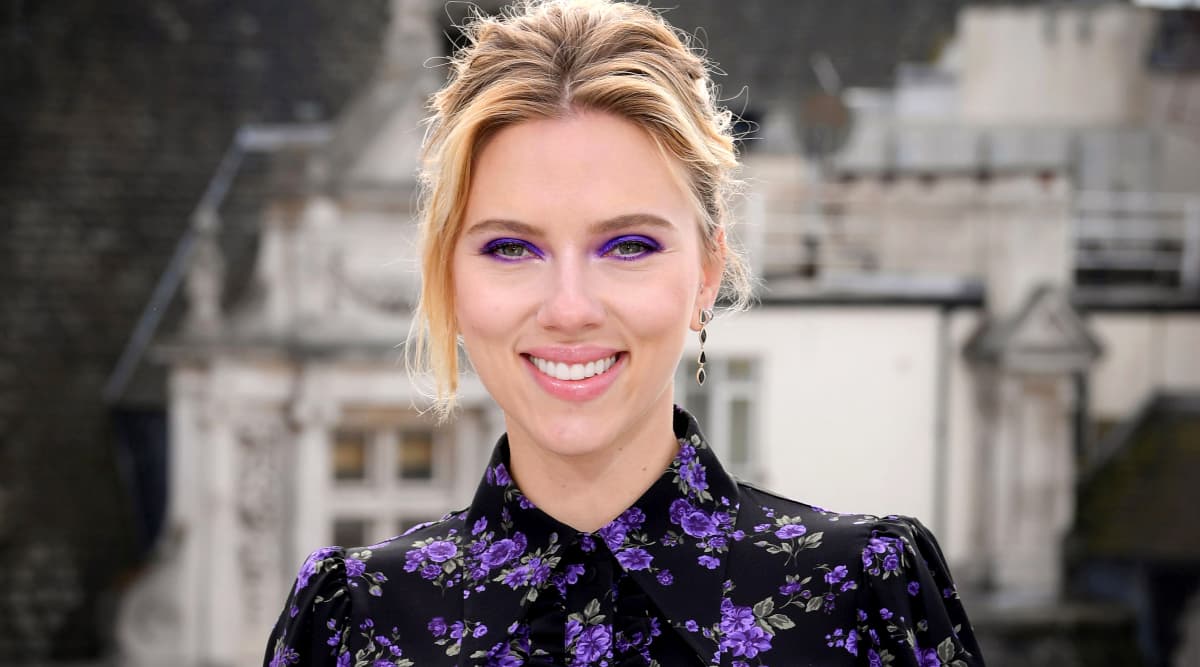 Scarlett Johansson may be one of the prettiest actresses in Hollywood but there's so much more to the actress than that. The actress recently revealed how she was hypersexualised early on in her career and said she eventually became "frustrated" with being typecast as the seductive woman through her twenties. Johansson has time and again shown what a great actress she is by taking up challenging projects. Avengers Endgame Stars Chris Evans, Scarlett Johansson Respond to Martin Scorsese's Marvel Criticism.
The Black Widow star celebrates her birthday on November 22 and as she turns 35, we look at some of her best roles aside from her Marvel films that showed her true potential as an actress. Johansson started her acting career at a very young age. She made her movie debut at the age of nine in the Rob Reiner fantasy film North. Over the years, the actress has starred in varied roles, here's looking at some of the best of them.
1. Lost In Translation 
Scarlett Johansson left everyone impressed with her amazing act as Charlotte in Sofia Coppola's Lost in Translation. The film starred her along with Bill Murray who managed to shed his image as a comic actor. Johansson played a college graduate in the film who is unsure of her future with her husband. While on a trip to Tokyo, she meets Bob (Murray), an older movie star going through a midlife crisis and how they form a platonic relationship and come close as friends due to their situations is what the movie revolved around.
2. Lucy 
If you're a Johansson fan, we bet you have watched Lucy. The film stars her as the female terminator, with psychokinetic skills and she's amazing in it. The actress pulled off action so well in this film that it almost made people question as to why wasn't she offered such roles before. Johansson' Lucy's tale of vengeance is simply amazing and kickass performance by the actress.
3. The Prestige 
Among Christopher Nolan fans, you will find several of them who believe that The Prestige is one of the director's best films. As for the superhero fans, it was a film that brought together Wolverine, Batman and Black Widow in a film together as Hugh Jackman, Christian Bale and ScarJo worked together on this one. The actress essayed the role of Olivia, Robert Angier's assistant and lover in the film. It revolved around f two rival magicians, Robert Angier and Alfred Borden. All-Women Marvel Movie Would Be 'Explosive, Unstoppable': Scarlett Johansson.
4. Her 
One of Scarlett Johansson's best performances in her career also includes a film where she wasn't physically present. In director Spike Jonze's science fiction movie Her, Johansson voiced the role of Samantha, a computer operating system that can learn and grow psychologically and becomes a companion to lonely people. The film starred Joaquin Phoenix in the lead role as an introverted man, going through a divorce who finds solace and eventually love in his operating system. Johansson did a phenomenal voice acting job in this film.
5. Vicky Christina Barcelona 
Scarlett Johansson has worked with director Woody Allen on more than one occasion and one of their films together was this one. The film revolved around two American friends who take a summer holiday in Barcelona and find themselves attracted to the same man. The film starred Johansson along with Rebecca Hall and Javier Bardem. Actress Penelope Cruz also stars in the film as Bardem's character's ex-wife. The film had amazing performances by the entire cast and is a classic Woody Allen film.
6. Marriage Story 
The upcoming film starring Johansson and Adam Driver in lead roles is all set for a theatrical and a Netflix release. Marriage Story revolves around a stage director and his actor wife dealing with a failed marriage and eventual divorce. Lucky for us, we got to catch the film's screening at Mumbai Film Festival and are assured that this is one of Johansson's best performance in recent times.
In case you haven't watched any of the above-listed films, do catch them to see how Johansson has starred in diverse roles and broken her 'pretty face' image. We are thrilled that she will soon be seen in the standalone film for her Marvel character Black Widow and are sure that it's going to be kickass. In the meantime, catch some of these amazing ScarJo films.