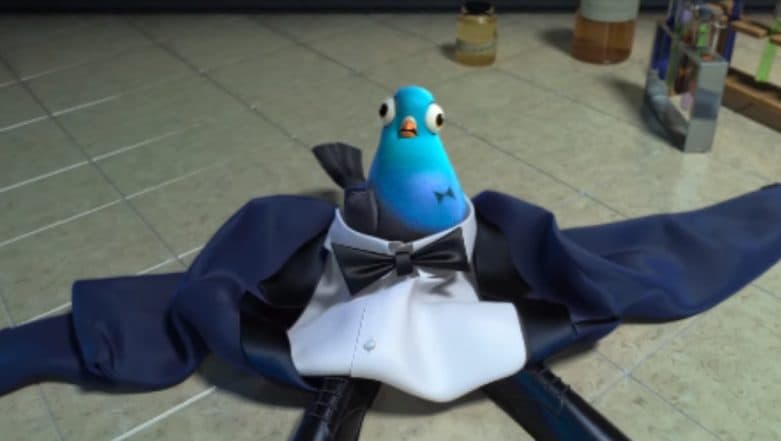 We have a new trailer of Spies in Disguise on our hands. The first trailer pretty much did the job, telling us that in this animated comedy, Tom Holland will turn super-spy Will Smith into a bird. The new trailer is... pretty useless because it tells us the same thing without adding any more factors to the premise. Just an extended version of the first trailer telling how Will's super spy Lance Sterling turns into a pigeon.  In case you did not know already, yes, that is what the movie is about. Why is the movie being treated as if its Avengers: Endgame? Give us more juice if you are going to launch a brand new trailer. What happens after this human-to-bird transformation?
Tom's voice is adorable. It is almost impossible to not imagine his face when you hear him on screen through an animated version of him. And honestly, the premise of Spies in Disguise looks interesting. You'd require suspension of disbelief in the plot, but the movie might deliver genuine chuckles. I mean who would not want to see a James Bond-style spy fight crime as a pigeon. The animation looks top notch. The Lego Movie 2, Aladdin, The Lion King, Star Wars Episode IX - 30 Hollywood Non-Superhero Movies of 2019 We are Super-Excited About!
Check Out the New Trailer of Spies In Disguise Here:
Spies in Disguise also stars Rashida Jones, Karen Gillan, DJ Khaled, Ben Mendelsohn, and Masi Oka. Spies in Disguise in scheduled to release on September 13, 2019.