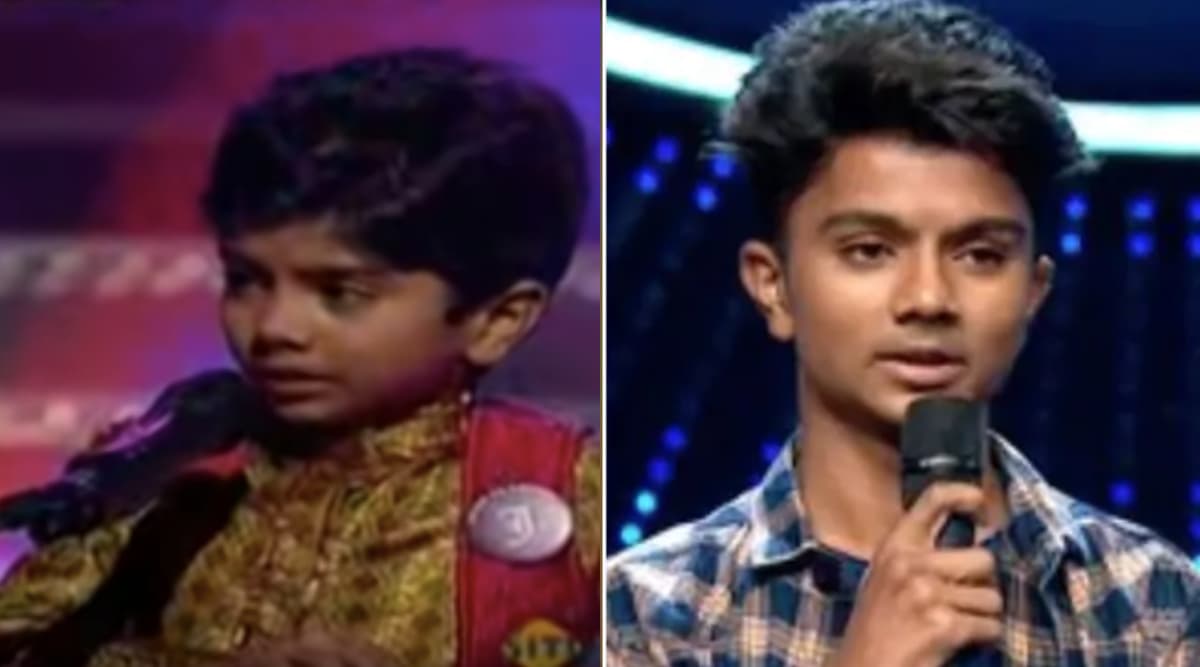 Indian Idol is back for its 11th season. The singing reality show has been one of the most popular ones on Indian television. The show is now back with judges Anu Malik, Neha Kakkar and Vishal Dadlani for its new season. Currently, auditions for the new season are on and fans have been excited about the kind of talented singers that are participating in the show this year. In the recent episode though, one of the singers to audition was none other than Azmat Hussain. This name ring any bells? Yes, Azmat is the same child who won became the winner of Sa Re Ga Ma Pa Little Champs 8 years ago and was handed a trophy by Shah Rukh Khan. Hussain was a viral sensation back then thanks to his amazing voice and his exceptional talent although, in his recent Indian Idol audition, the singe had a rather sad story to tell. Indian Idol 2019: Who Are the Judges and Host? Is Neha Kakkar Indian Idol Winner? What Is the Age Limit to Participate & Other Questions Answered.
In a video of Indian Idol Season 13 auditions, that is now going viral, we see Azmat sharing how his life changed after the big win but unfortunately not in a good way. In this video, we see Neha recognising Ajmat immediately. When asked about his journey, Hussain said that he was spoiled by the bad company and also went through a phase of drug addiction. He also said that he started hating his own voice and even quit singing.
Check Out this Video of Azmat on Indian Idol 13:
Kyun kar raha tha #Azmat gaane se inkaar? Kya woh sun payega uske andar ke talent ki pukaar? Watch #IndianIdol every Sat-Sun at 8 PM. #EkDeshEkAwaaz pic.twitter.com/glKBxG8lDK

— Sony TV (@SonyTV) October 12, 2019
The singer later gave his audition on the show and several viewers expressed their support to the struggling singer on social media. A Twitter user commented saying that hopefully, the singer can once again find the motivation and strength to sing as beautifully as he did in his younger days. The show's judge, Vishal Dadlani also tweeted in support of Azmat saying, "We will do whatever we can to encourage him, this I promise you. The vocal coaches at Indian Idol will definitely help #Azmat find his voice again, and we will try to help him recover his love for music."
Check Out Azmat's Audition for Indian Idol 13 here:
You touched our hearts #Azmat. Watch #IndianIdol, Sat-Sun 8 PM. #EkDeshEkAwaaz@VishalDadlani @iAmNehaKakkar @The_AnuMalik pic.twitter.com/3KwoqHPvzc

— Sony TV (@SonyTV) October 13, 2019
Azmat Hussain was one of the most loved singers on Sa Re Ga Ma Pa Lil Champs 8 and had become a sensation for his exceptional singing talents back then. During his stint on the show, he managed to enthral the audiences with some incredible performances ranging from Ghazals to several other genres. . Indian Idol 10 Winner Salman Ali Becomes a Mentor on Superstar Singers!
Here's a Video of Azmat Hussain from Sa Re Ga Ma Lil Champs:
It will be interesting to see how the Indian Idol judges and training coaches help Azmat regain his confidence and once again take to the stage and showcase his amazing talent. Indian Idol 11 airs on Sony TV on Saturday and Sunday at 8 PM.