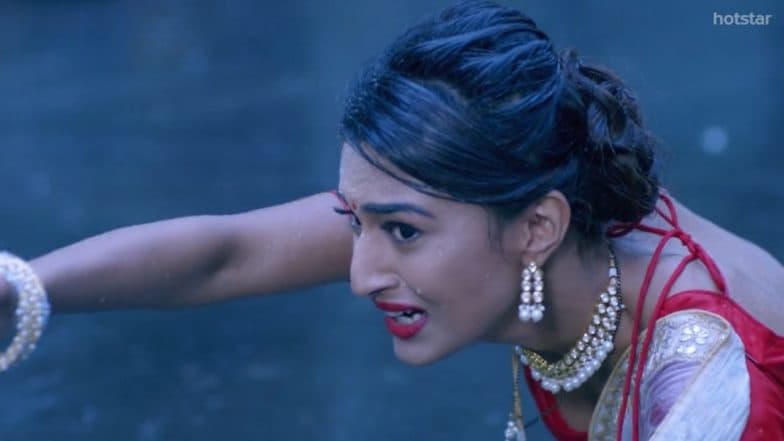 In the last episode of Kasautii Zindagii Kay 2, we saw Mohini wanting to get Mr Bajaj arrested while Sharda suggests that he oust the Basus from the house. Later, Prerna is reduced to tears when Anurag's life is in danger. Tonight's episode starts with  Prerna (Erica Fernandes) keeps crying as Anurag (Parth Samthaan) is very serious and no one is letting her go near him. She thinks she has to be around Anurag and she will fight with everyone to be with him. As she is going she dashes into Mr Bajaj (Karan Singh Grover) and tells him to remember that she married him to save Anurag's life and that she can do anything for him. She asks him if Anurag get up and will he be fine and Bajaj assures her that Anurag will recover soon. Prerna gets emotional and says that she cannot leave Anurag alone at this time and she will not let him die and runs to Anurag's room. Kasautii Zindagii Kay 2 September 13, 2019 Written Update Full Episode: After Anurag's Accident Mohini Wants MR. Bajaj Arrested, While Prerna Breaks down on Seeing Her Ex-Lover's Condition
On the other hand, the doctors try their best to save Anurag. Mohini stops Prerna from going inside and drags her down and warns her not to go near Anurag. Prerna chides Mohini that she just wants to meet Anurag and nothing else. They argue with each other while the entire household looks on. Prerna pleads Moloy that she just wants to meet Anurag and they should allow her to go inside.
Meanwhile, in the room, the doctor tells the nurse that Anurag is sinking. Prerna runs inside the room to meet Anurag and Mohini follows her. The doctor says they tried their best but could not save Anurag, Prerna comes and tells Anurag to get up and that after so many hurdles, she was finally able to come to meet him and requests him to get up and cries. Suddenly the doctor notices that Anurag has started breathing again and says that this is a miracle. Mohini is stunned seeing all this. The doctor tells Prerna to wait for some time as her presence is bringing improvement in Anurag's health. Kasautii Zindagii Kay 2 September 12, 2019 Written Update Full Episode: Mohini and Nivedita Find Out That Mr Bajaj Is Responsible for Anurag's Accident
Later, Bajaj comes into Anurag's room and asks Mohini why was she shouting and calling him. Mohini says she just wanted to ask whether Prerna could stay a little more with Anurag, Bajaj says that they don't have to ask him and it is Prerna's decision, what she wants to do. Tanvi overhears them and goes to inform Sharda about the incident. Sharda starts wondering if Bajaj is in love with Prerna. Sharda tells Tanvi that if everyone is in Anurag's room then they can go and search Mohini's room for the proofs.
Meanwhile, the doctor tells everyone to go and rest as Anurag is normal now. When Prerna is about to leave, Anurag holds her hand and requests her to stay. Everyone gets shocked to see what love can do. Back in Mohini's room Sharda and Tanvi start searching and Sharda finds some pictures. Just then Anupam comes into the room with Mohini. On the other hand, Bajaj starts smoking and wondering why has he started thinking so much about Prerna.
In the next episode, Mohini sees Sharda and Tanvi coming out of her room and questions them. Later, Mohini tells Moloy that she did not know Anurag loved Prerna so much.