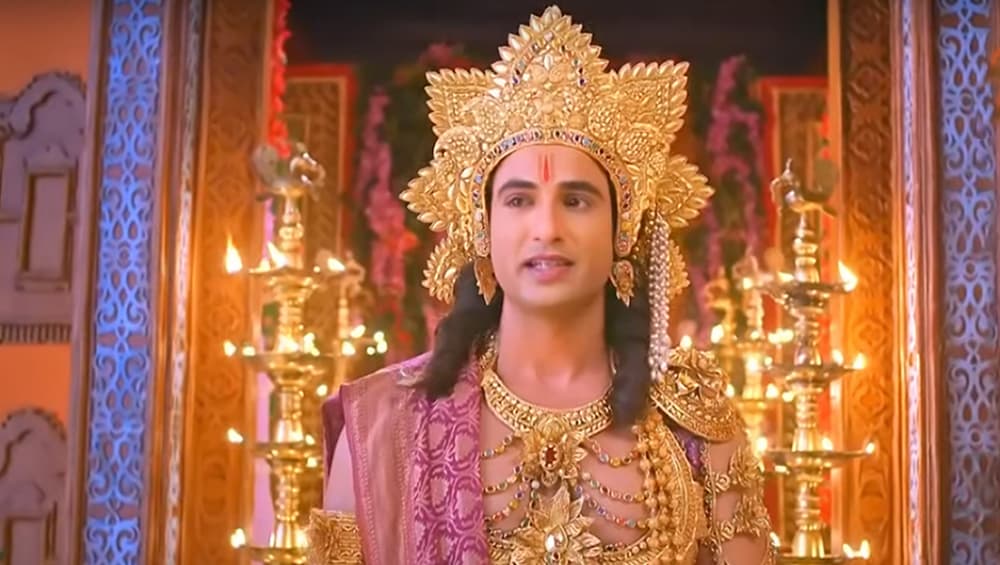 New Delhi, September 13: For alleged distortion of facts, colors Tv's Ram Siya ke Luv Kush has been issued a show-cause notice by the Ministry of Information and Broadcasting. The entertainment channel has been asked an explanation within 15 days for allegedly disfiguring facts of Maharishi Valmiki and hurting the religious sentiments. Valmiki Community Protests Colors TV Show 'Ram Siya Ke Luv Kush' for Misleading Facts and Hurting Sentiments.
According to the show-cause notice, "In this serial Lord Rama has been shown to have visited Maharishi Valmiki Ashram and met Luv and Kush which is not true; Lord Rama met Luv and Kush at the time of Ashwamedh Yagna when they capture their horse and had war with Ayodhya." Punjab: Telecast of Colors TV Show 'Ram Siya Ke Luv Kush' Suspended After Valmiki Community's Protest.
The notice also noticed that the dialogues used in the serial appear to offend good taste and decency. "The words used to describe Maharishi Valmiki of the particular sect appear to show him in poor and demeaning light," it said.
Copy of Show Cause Notice Here:
Ministry of Information and Broadcasting issues a showcause notice to Colors TV over distortion of facts in television series "Ram Siya ke Luv Kush"; asks it to appear within 15 days pic.twitter.com/hlZGZz5PCX

— ANI (@ANI) September 13, 2019
Earlier, Punjab Chief Minister Amarinder Singh had ordered a ban on telecast of Ram Siya ke Luv Kush following the outrage from Valmiki community. The suspension order, passed by District Magistrate (DM) Shivdular Singh Dhillon, stated that leaders of the Valmiki community alleged that the television serial is showing "wrong facts about Bhagwan Valmikiji."
Earlier this month, Valmiki community staged protests against serial for an allegedly disfigured fact. The community had also given called for a Band on September 7 demanding the withdrawal of Tv serial-based on Lord Rama's life.