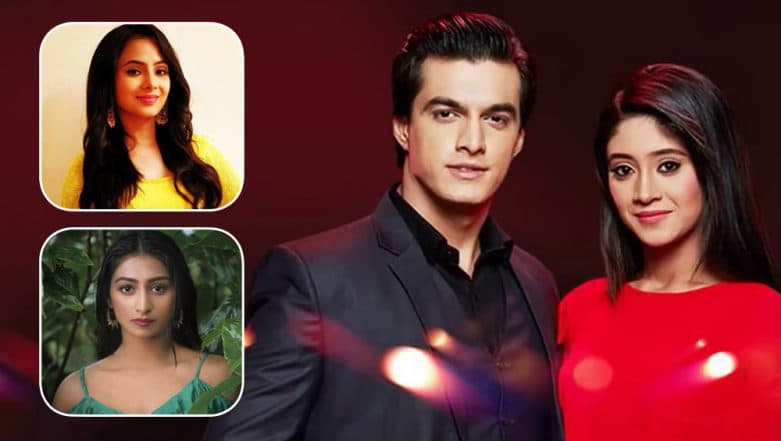 One of the most successful shows on television right now is Star Plus' show Yeh Rishta Kya Kehlata Hai, starring Shivangi Joshi and Mohsin Khan. Entertaining the audience with intriguing twists and turns, the makers rightly knows how to keep their audience glued to the TV screens. As we all know, Yeh Rishta Kya Kehlata Hai, which has been running for more than ten years, is all set to see another generation leap. Yes, it will see a five-year leap and ardent viewers will witness some mega changes in the show. Yeh Rishta Kya Kehlata Hai May 31, 2019 Written Update Full Episode: Kartik Is Unaware of Naira's Pregnancy
Currently in the show, it is being shown that Kartik is insecure of Naira and Mihir's growing closeness, which will eventually create rift in their relationship. It is presumed that Kartik and Naira will part on a bitter note and their child might bring them together. With this generation leap, while the makers of the daily soap have roped in some fresh faces, two of the actress might be quitting the daily soap.
We hear that Deblina Chatterjee and Mohena Kumari, who are playing the roles of Gayu and Kirti respectively, are most probably quitting the show. Yes, you read that right! Deblina and Mohena, post generation leap, are expected to play mothers and apparently the two are hesitant to play the roles twice their age right now, according to an entertainment portal. Yeh Rishta Kya Kehlata Hai Spoiler Alert! Naira to meet with an accident, Will She Die?
IWMBuzz quoted a source close to the development as saying, "Mohena and Deblina have expressed their thoughts to the makers and they will be eased out of the show. The channel and Director's Kut are looking at options for the replacement of these two prime characters." However, no confirmation on this and we couldn't reach the actresses until the time of filing the story. Share your thoughts on the same in the comment section below. Stay tuned to this space for further updates.