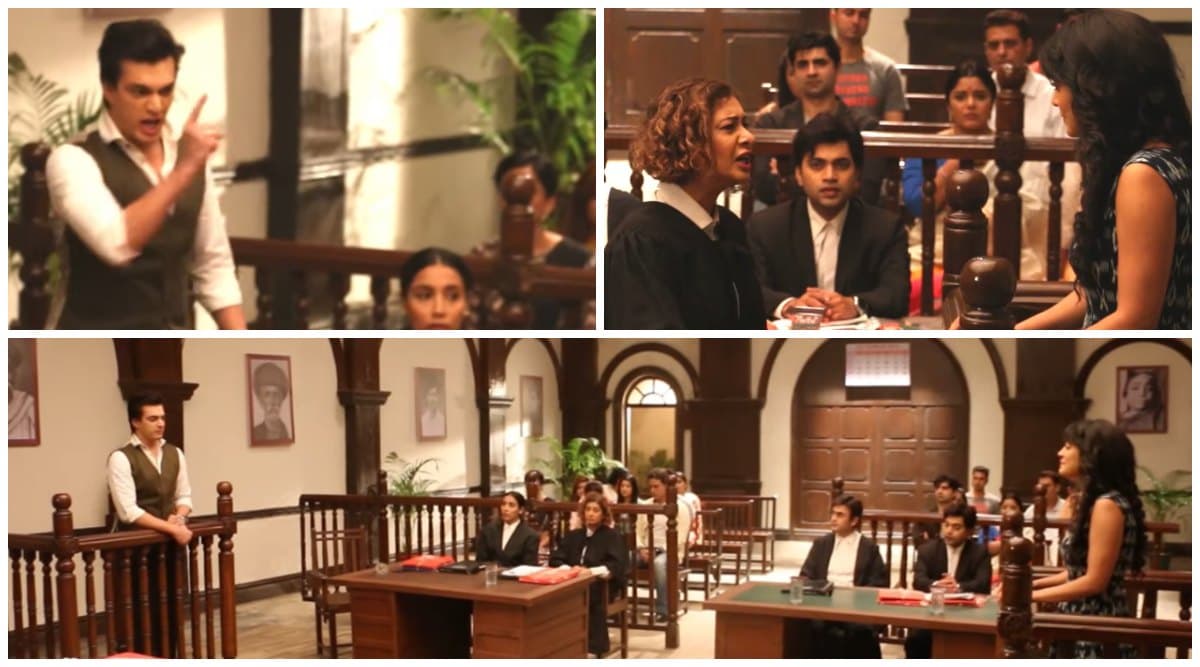 Star Plus' Yeh Rishta Kya Kehlata Hai is currently showcasing Kairav's custody battle between Kartik (Mohsin Khan) and Naira (Shivangi Joshi). Vedika's (Pankhuri Awasthy) demands of Naira taking Kairav and leaving their lives so that she can start her marital life with Kartik, compels Naira to file for divorce from Kartik. And an enraged Kartik files for Kairav's custody. Damini, Kartik's lawyer promises the Goenkas that she will get them Kairav's custody, but asks them to leave any inhibitions they have. And in order to win the case, Damini digs up Naira's abortion papers and brings them forth, proving her an unfit mother. Yeh Rishta Kya Kehlata Hai October 15, 2019 Written Update Full Episode: Naira Gets Grilled in the Court
Damini alleges Naira for being an escapist and from running away from difficult situations. She calls her out for manipulating and deserting their families in time of need and also for faking her death. However, hearing Damini insult Naira and call her an unfit mother, Kartik loses his cool and yells at Damini asking her to not defame Naira.
Watch The Video Below:
Kartik admits to the court that they fought and had ego issues but this custody case that he filed was a move to take revenge from Naira for she kept herself and her son away from him for 5 years. He also certifies that Naira's character is not what his lawyer Damini tried to prove in the court to be. He tells the court that ever since Naira became a mother, she has only thought of his son's needs and not even once about her and requests the court that they hand over Kairav's custody to Naira. Yeh Rishta Kya Kehlata Hai October 1, 2019 Written Update Full Episode: Kartik Challenges Naira For Kairav's Custody
In return, Naira also tells Kartik that it was in utter desperation that she opted for abortion, but backed out at the last minute, a fact that Kartik also agrees with, thus ending their custody battle.