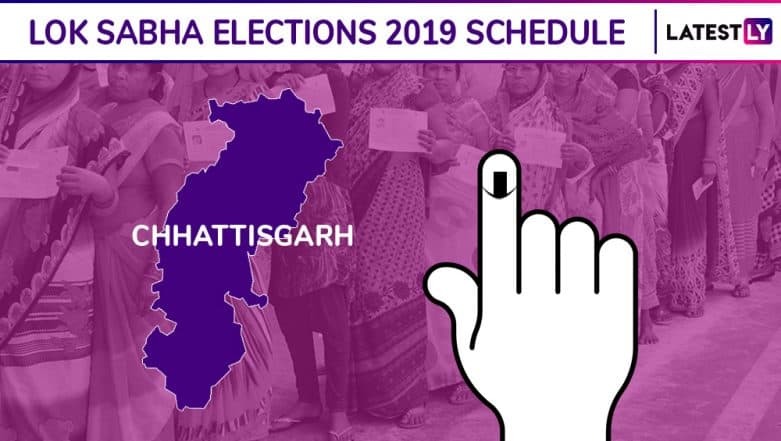 The Chhattisgarh Lok Sabha Elections 2019 will take place in the first, second and third phase of General Elections from April 11 to April 23. While voting will be held in the state on April 11, 18 and 23, the counting of votes will take place on May 23. The schedule for General Elections 2019 was announced by Chief Election Commissioner Sunil Arora today. Lok Sabha Elections 2019 Schedule: Voting In 7 Phases From April 11 to May 19, Counting And Results On May 23; Check All Dates For General Elections.
Phase-wise Constituency-wise Election Dates In Chhattisgarh
Phase I (Voting on April 11): Bastar
Phase II (Voting on April 18): Rajnandgaon, Mahasamund, Kanker
Phase III (Voting on April 23): Surguja, Raigarh, Janjgir-Champa, Korba, Bilaspur, Durg, Raipur
Lok Sabha Elections 2019 Schedule And Dates: Voting In 7 Phases, Results On May 23 (Watch Video):
Out of 11 seats in Chhattisgarh, the Bharatiya Janata Party had won 10 in 2014 while the Congress had won one. Lok Sabha Elections 2019 Schedule Announcement by ECI Live News Updates.
It will be interesting to see the result in Chhattisgarh as the General Elections come just months after the Chhattisgarh Assembly Elections 2019. The Congress had decimated the BJP government in the state in the Assembly polls. It remains to be seen whether this would have any impact on the Lok Sabha polls.