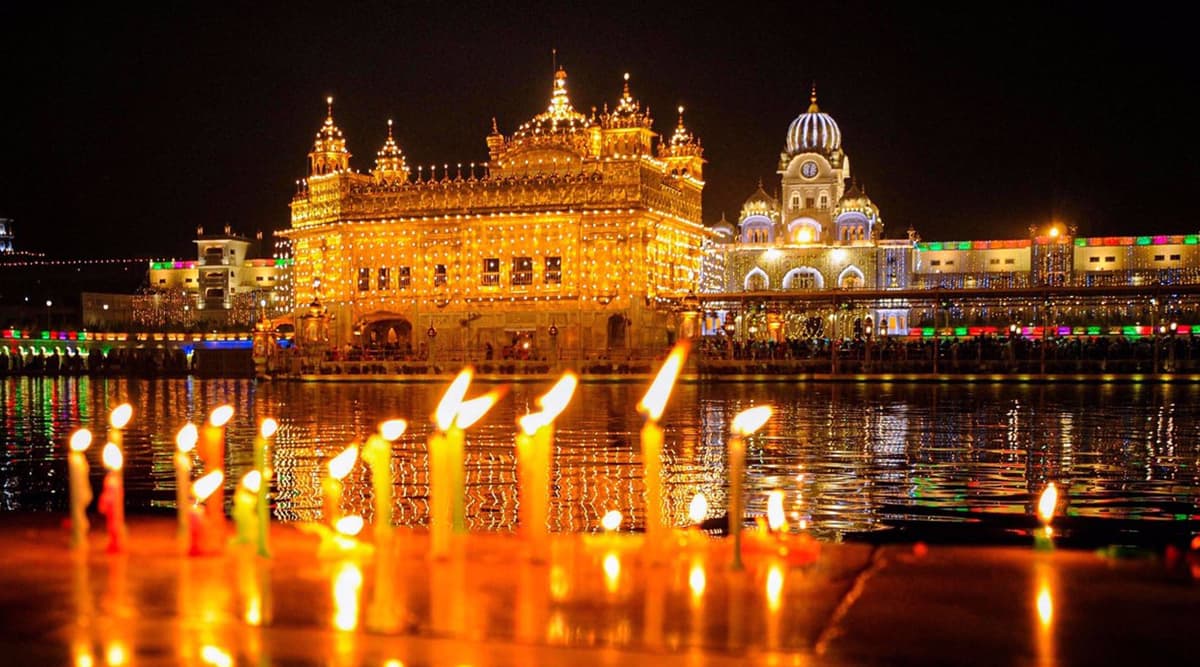 New Delhi, November 12: On the 550th birth anniversary of Guru Nanak Dev, top political leaders of India extended Gurpurab greetings to the nation. Led by Prime Minister Narendra Modi, several other leaders including former Congress president Rahul Gandhi and Delhi Chief Minister Arvind Kejriwal wished the Sikh community on the Prakash Parv of the founder of Sikhism. Guru Nanak Jayanti 2019: PM Narendra Modi Wishes Nation on 550th Prakash Parv of First Sikh Guru.
Punjab Chief Minister Captain Amarinder Singh also wished the nation on the auspicious occasion, along with Shiromani Akali Dal (SAD) leader Sukhbir Singh Badal. Other key leaders of Punjab also wished the SIkh community on the 550th Prakash Parv.
See Rahul Gandhi's Tweet
गुरु नानक देव जी के 550 वीं जयंती प्रकाश पर्व की आप सब को हार्दिक बधाई।

Best wishes on the auspicious occasion of #gurupurab

गुरु पूरब दी लख-लख बधाइयां। pic.twitter.com/mcxFs2yKya

— Rahul Gandhi (@RahulGandhi) November 12, 2019
Arvind Kejriwal Extends Wishes:
गुरु नानक देव जी के 550वें प्रकाश पर्व की आप सभी को लख लख बधाई

— Arvind Kejriwal (@ArvindKejriwal) November 12, 2019
Capt Amarinder Singh Shares Greetings:
As we celebrate the #550thPrakashPurb of #GuruNanakDevJi, I take this opportunity to pay tribute to the great teacher who spread the message of humanity, peace, happiness & goodness through his life. I extend my best wishes to you & your family on this auspicious occasion. pic.twitter.com/BTdRBBEu0n

— Capt.Amarinder Singh (@capt_amarinder) November 12, 2019
Sukhbir Badal Tweets in Punjabi:
ਗਿਆਨੁ ਧਿਆਨੁ ਕਿਛੁ ਕਰਮੁ ਨ ਜਾਣਾ ਸਾਰ ਨ ਜਾਣਾ ਤੇਰੀ ।। ਸਭ ਤੇ ਵਡਾ ਸਤਿਗੁਰੁ ਨਾਨਕੁ ਜਿਨਿ ਕਲ ਰਾਖੀ ਮੇਰੀ ।।

ਪਹਿਲੇ ਪਾਤਸ਼ਾਹ, ਮਨੁੱਖਤਾ ਦੇ ਰਹਿਬਰ,ਧੰਨ ਸ੍ਰੀ ਗੁਰੂ ਨਾਨਕ ਦੇਵ ਜੀ ਦੇ ਪਾਵਨ ਪ੍ਰਕਾਸ਼ ਦਿਹਾੜੇ ਦੀਆਂ ਗੁਰੂ ਨਾਨਕ ਨਾਮ ਲੇਵਾ ਸੰਗਤ ਨੂੰ ਲੱਖ-ਲੱਖ ਵਧਾਈਆਂ। #550thParkashPurab #SriGuruNanakDevJi pic.twitter.com/k0b4BjPJNu

— Sukhbir Singh Badal (@officeofssbadal) November 12, 2019
Guru Nanak Jayanti, also referred to as Gurpurab, turned special this year as the Pakistan government decided to fulfill a seven-decade-old pending demand of the community by opening a corridor which connects the Gurdwara Darbar Sahib shrine in Pakistan's Kartarpur with the Indian border. The Sikh pilgrims from India have been accorded visa-free access to Kartarpur, where Guru Nanak had spent the last 18 years of his life.