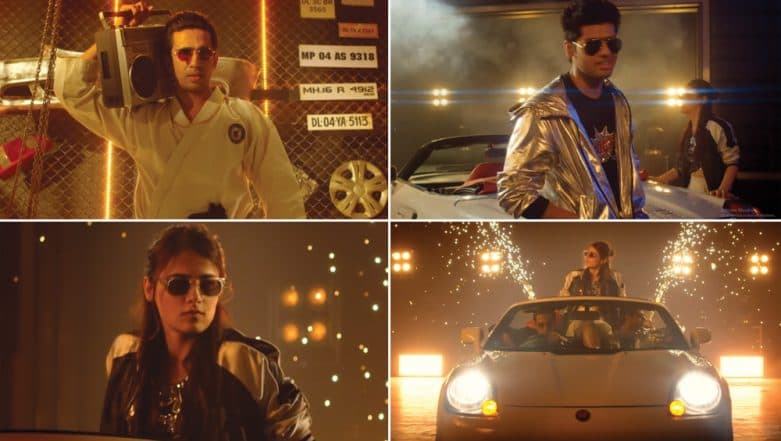 The first trailer of the upcoming action comedy, Mard Ko Dard Nahi Hota, dropped over a year ago. Since then the movie went on to become extremely famous in the festival circuit and will finally open in theatres on March 22. The movie stars Abhimanyu Dassani, son of Bollywood actress Bhagyashree, and Radhika Madan. The audio jukebox of the movie released a couple of days ago, and resulted in a furore. Now, the makers have released the first song as a single music video, titled Rappan Rappi Rap. This will be the most out of the box song that you will get addicted to this year.
Rappan Rappi Rap is as fresh as they come. A much-needed break from the humdrum of the typical Bollywood music, where sometimes it is difficult to differentiate between two songs. Composed by Karan Kulkarni, Rappan Rappi Rap scores full marks. Bollywood should a 100 percent invest in the new talent. We'd be thankful. 'Mard Ko Dard Nahi Hota' Gets Standing Ovation at MAMI.
The lyrics, penned by Garima Obrah, don't make much sense when put together but that is the quirky vibe of the song. "Apne fridge me tu dragons jama kar". But there are a lot of cool references to Mowgli, Sher Khan. After Delhi Belly, it seems only now we are getting songs high on fun. 90's nostalgia has been peppered all over. But the lyrics somehow manage to tell the story of the protagonist.
The music video doesn't give much to talk about. Although there are a few cool shots, going perfectly with the song. Radhika and Abhimanyu look cool, and that is about it.
Watch the music video of Rappan Rappi Rap below:
Mard Ko Dard Nahi Hota has been directed by Vasan Bala. The movie tells the story of a guy born with congenital insensitivity to pain (baad me Google kar lena). The movie stars Gulshan Deviah in a dual role.