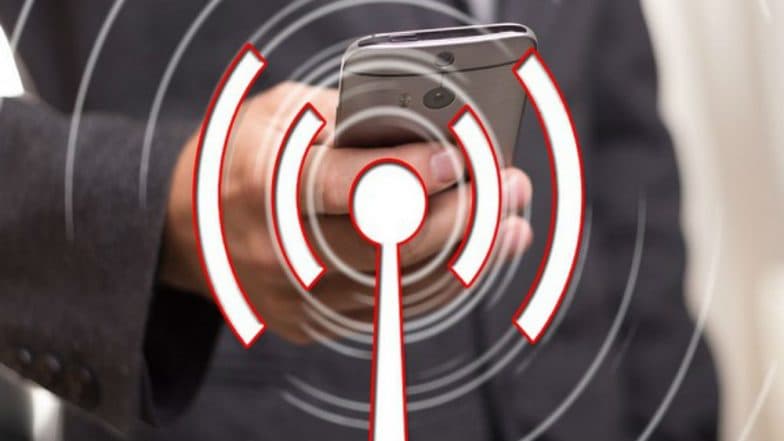 New Delhi, February 8: The second edition of WiFi India Summit 2019 was organised in New Delhi by Bharat Exhibition to deliberate on the business case for Public WiFi. The panellist noted that with the advent of 4G, data consumption in India has grown by many folds in the last couple of years.
Despite the uptake in data going up, the Indian consumers are not too happy with the quality of the service being offered. This makes for a compelling case for WiFi to coexist along with mobile data but the biggest challenge that public WiFi faces is that of monetisation. Free WiFi at 400 Indian Railway Stations by Google: Users Consume 350 MB of Data Per Session.
The panellist agreed that generating revenue and recovering the CAPEX are one of the biggest challenges that lie ahead for the public WiFi in India. Talking about the revenue models, Mr. Purushottam Kaushik, Head – Strategy & Special Initiatives, L&T Smart World and Communications, "Vouchers may not be a sustainable model and off-load is the way to go".
However, Dr. Neena Pahuja, Director General, ERNET India, MeitY was of the opinion that the coupon system is the way to go. "We have seen the same work well in the past and we have data to show that people are buying Rs. 2, Rs. 5 internet coupons. What we need to look at is the process of buying a coupon as it is very cumbersome".
She even suggested that going forward we can perhaps have a system where the unused mobile data balance of the users can be provided to a user via WiFi hotspots.R. K. Singh, Director (Operator & Planning), BBNL spoke about connecting the unconnected via Public WiFi. He said,"In the first phase we have already connected 1.2 lakh gram panchayats riding on the Bharat Net network, which is a Government of India initiative".
Commenting on the challenges for public WiFi he further revealed that, "The main challenge that we are facing is the security of the end equipment and the power situation."While there are steps being taken to improve public WiFi in India, we are still far behind the other developed countries. Shedding more light on the same, Mr. Vikram Deshpande, VP and Head WiFi Business & Alliance, Bharti Airtel said, "In India we are seeing a huge demand for data and about 10-12GB data is being per consumer per month but we are still lagging behind in terms of proliferation of WiFi hotspots. Globally, there is one hotspot per 150 users, where as in India, there is one hotspot per thousands of users."
Apart from challenges and monetisation, the panellist also touched upon the concerns of security for a Public WiFi system. WiFi Summit 2019 was sponsored by "express WiFi" by Facebook, Bharat Sanchar Nigam Limited, Savitri Telecom Services and Quantifi. The event was supported by Department of Telecommunications, Ministry of Electronics & Information Technology and Niti Aayog. This story is provided by NewsVoir.