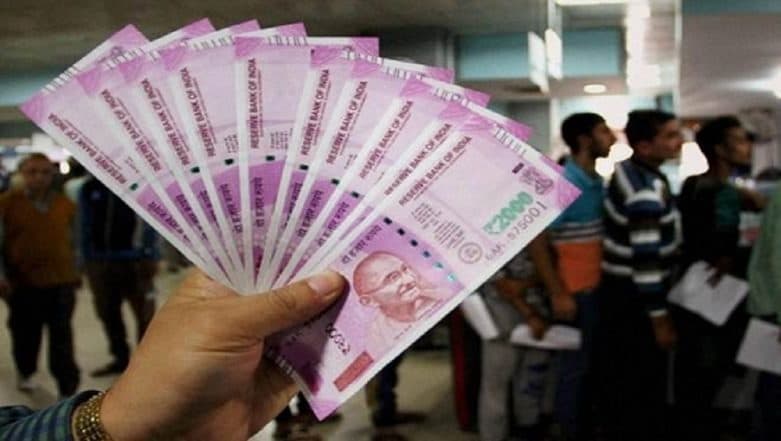 Mumbai, January 1: In a major bonanza for the 19-lakh Maharashtra government employees, the Devendra Fadnavis-led regime in the state has implemented the 7th Pay Commission recommendations. The salary hike, using a 2.57 fitment factor, comes into effect from today, 1st January, 2019.
As per the order issued by the State Finance Ministry, the date of implementation has been fixed as January 1, 2016 -- making the employees eligible for arrears of the last 2 years. The one-time payment of arrears will cost Rs 20,000 crore to the exchequer. Change in Fitment Factor Likely For Salary Hike Beyond 7th CPC Recommendations: Report.
Apart from the arrears, the government would also credit the dearness allowance to the employees, whose retrospective date has been fixed as October 1, 2017.
The state government employees in Maharashtra had been constantly demanding the Chief Minister to implement the 7th Pay Commission recommendations -- as per which, the salary of central government employees was raised back in July 2016.
To address a set of anomalies, the government had formed a committee under the chairmanship of retired bureaucrat KP Bakshi. While the panel is yet to finalise its report, the Finance Ministry decided to implement the 7th Pay Commission as a section of the workforce turned agitated with the unprecedented delay.
The salary increment has come into effect, but other factors concerning the employees, viz. the number of working days in the week, would be finalised after the Bakshi committee report is tabled.
The state government employees are currently granted two offs only in the second and fourth week of the month. On other hand, their central counterparts work under a five-day week format.