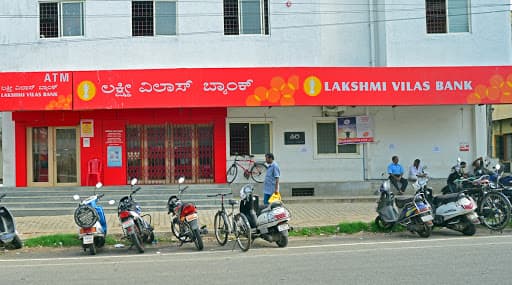 Mumbai, September 29: With Reserve Bank of India initiating prompt corrective action for the troubled Lakshmi Vilas Bank (LVB) post-Punjab and Maharashtra Cooperative (PMC) Bank crisis, the administration of the bank has assured its account holders that this step would not have any adverse impact on the regular transactions. Adding on, it mentioned that acceptance or repayment of deposits will be normal as it was earlier.
Assuring the account holders, the LVB said in a statement on Friday, "The prompt corrective action is aimed at improving the performance of the bank and will not have any adverse impact on the normal day-to-day operations, including acceptance or repayment of deposits in the normal course." RBI Initiates Prompt Corrective Action for Lakshmi Vilas Bank After Directors Probed for Alleged Fraud.
Earlier, RBI initiated a probe on troubled LVB post the Economic Offences Wing (EOW) of Delhi Police alleged cheating and criminal breach of trust against its directors of the board. The LVB in its Friday statement stated that RBI's action was initiated after reports of high net non-performing assets, insufficient capital to risk-weighted assets ratio (CRAR) and common equity tier 1 (CET1) came to light.
Also, the LVB's administrative body mentioned that negative return on assets (RoA) for two consecutive years and high leverage based on on-site inspection lead to this inspection by the RBI. Meanwhile, Delhi Police's EOW registered an FIR against the directors of the board of LVB for offences of cheating, criminal breach of trust by banker, criminal misappropriation and criminal conspiracy under the Indian Penal Code 1860.
Informing more, LVB stated that the FIR was lodged based on a complaint filed by Religare Finvest Ltd (RFL) pertaining to adjustment of their deposits to the dues of RHC Holding Pvt Ltd and Ranchem Pvt Ltd. It is to be known that RFL had alleged LVB of misappropriating Rs 790 crore which it had kept there as a fixed deposit. PMC Bank Crisis Explained: Here's Why Customers Are Panicking And Why RBI Has Blocked Withdrawals Exceeding Rs 1,000
The following probe was initiated at a time when the account holders of Punjab and Maharashtra Cooperative (PMC) Bank panicked, post reports of RBI's closing down certain commercial banks. The RBI had assured that depositors that their money is safe.
(With inputs from agencies)