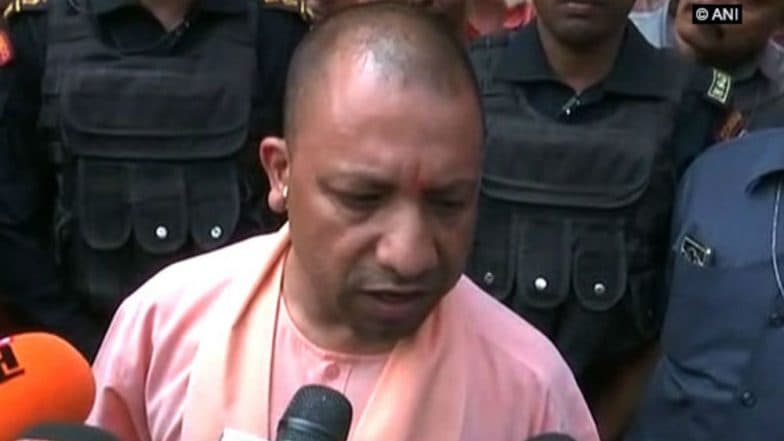 Lucknow, December 4: Uttar Pradesh Chief Minister Yogi Adityanath called for a meeting with officials at his residence here on Tuesday, over the law and order situation in the state. The meeting is expected to take place at around 8:30 pm. This comes in the backdrop of an incident in Bulandshahr, where a police officer lost his life in violent protests in the town.
On Monday, Station House Officer (SHO) Subodh Kumar Singh and a local youth were killed in Bulandshahr when a mob went on a rampage after cattle carcass was allegedly found in the fields. Bulandshahr Violence: Yogi Adityanath Only Keeps Saying Cow Cow Cow, Says Sister of Slain Cop Subodh Kumar Singh.
The death of the cop in the violence raked up a controversy with various claims doing rounds how he died. Following the incident, the administration deployed police forces to ensure peace and protection in the area. Adityanath declared a compensation of Rs 40 lakh for the deceased police officer's wife, Rs 10 lakh for his parents and a government job for one family member.