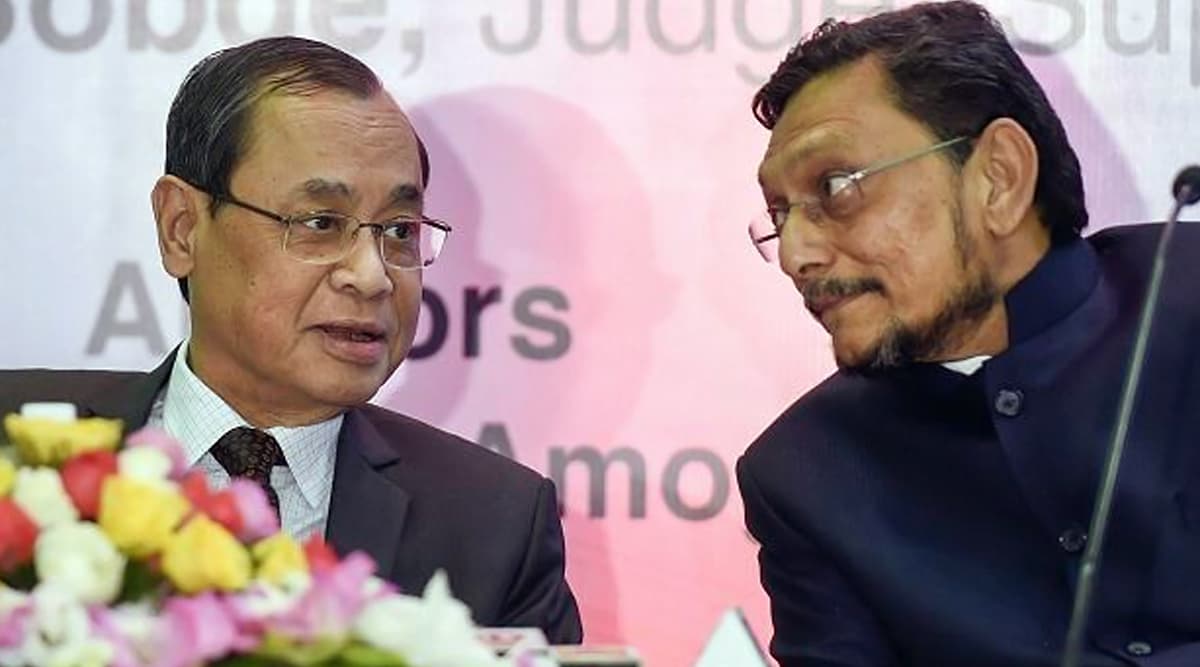 New Delhi, November 15: Chief Justice of India (CJI) Ranjan Gogoi, who retires on November 17, has delivered verdicts in several key matters, including the Ram Janmabhoomi-Babri Masjid title dispute case, Rafale judgment among others during his tenure as the CJI in the Supreme Court. Though Gogoi retires on November 17, his last working day is on Friday, i.e. November 15, as the day of his retirement falls on a Sunday. On his last working day on Friday, Gogoi sat with Chief Justice designate SA Bobde in Court 1 and issued notices in all 10 cases listed. Sworn in on October 3, 2018, Justice Gogoi has served as the 46th and current Chief Justice of India.  Who Is Justice SA Bobde? All About The Supreme Court Judge Who Has Been Recommended by Ranjan Gogoi As Next CJI.
As his term as Chief Justice ends on Sunday, Sharad Arvind Bobde will replace him and take charge as the new CJI. Gogoi has been the first person from Northeast India to become Chief Justice of India. Gogoi enrolled at the bar in 1978, and practiced at the Gauhati High Court, where he was made a Permanent Judge on 28 February 2001. The CJI was transferred to the Punjab and Haryana High Court on September 9, 2010, becoming its Chief Justice on February 12,  2011. On 23 April 2012, he was elevated as a Judge of the Supreme Court.
As per tradition of the appointment system of his immediate successor, Gogoi  had written to the government recommending the senior-most judge of the Supreme Court as the next CJI. As per the tradition, the sitting CJI has to write and recommend to the Central government, stating about his immediate successor. If the recommendation of the CJI is accepted by the Centre then Justice Sharad Arvind Bobde would be the 47th CJI and will have a tenure of one year and five months till April 2021.