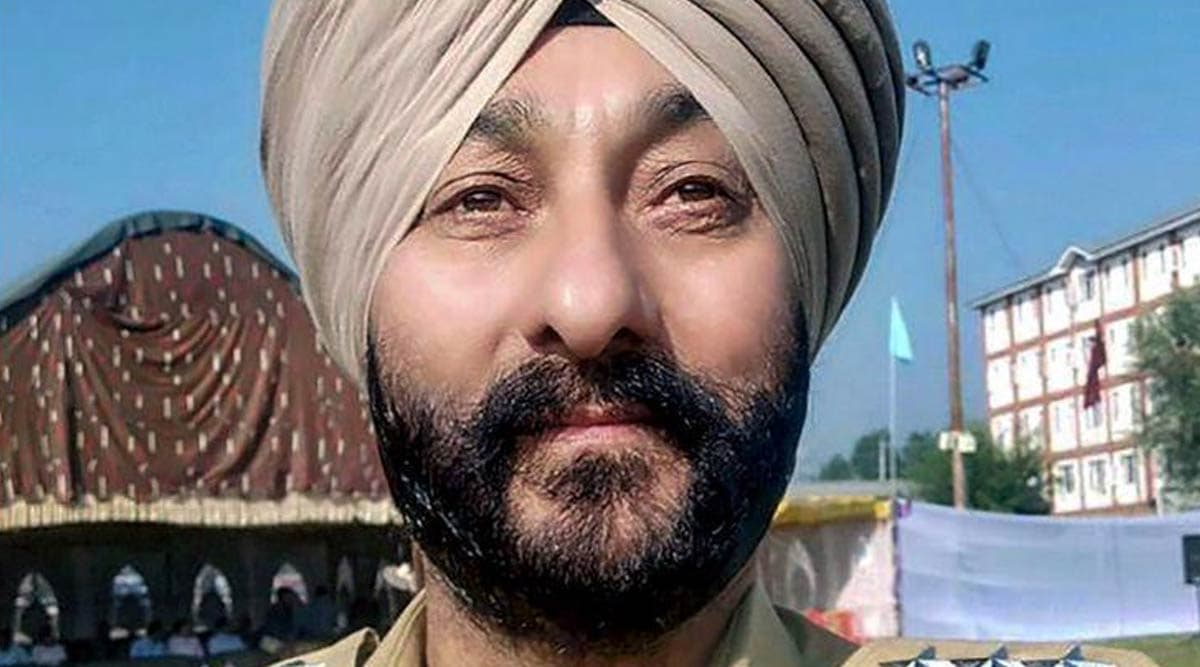 New Delhi, January 13: Davinder Singh, the deputy superintendent of Jammu and Kashmir Police, who was caught with two Hizbul Mujahideen and Lashkar-e-Taiba terrorists on Saturday in Kulgam district, was also named by Parliament attack convict Afzal Guru in one of the letters written by Guru, said reports. The letter was written in 2004 while Afzal Guru was lodged in Tihar jail. In the letter to his lawyer, the Parliament attack convict had alleged that Singh had asked him to arrange accommodation for a man in Delhi. That man was among one of the militants killed in the attack on Indian Parliament on December 13, 2001, reported news portal Scroll. Afzal Guru was hung in February 13 for his role in the attack on Parliament. Jammu & Kashmir: DSP Davinder Singh, Arrested With Hizbul Mujahideen Militants, to be Treated as 'Terrorist', Says Police.
However, the J&K Police authorities said that they are not aware about Singh's alleged role in the Parliament attack. The top officials confirmed that Singh's matter is "sensitive" and that it is looked into by RAW, IB and the intelligence agencies as well. But the arrest of Davinder Singh comes as a shock to the police department and personnel in Kashmir. Davinder Singh was one of the 76 police officers to win President's Medal in 2019. Jammu And Kashmir: Cops Arrest Decorated Officer Davinder Singh With Hizbul Terrorists Enroute Delhi.
Davinder Singh, a Deputy Superintendent of Police (DSP) posted with the strategic anti-hijacking team at Srinagar International Airport, was arrested on Saturday at Kulgam's Wanpoh area with two terrorists. Afzal Guru's Son Ghalib Gets Aadhaar Card, Says 'I am Proud of It'.
Vijay Kumar, Inspector General of Police (IGP), on Sunday said that Singh has done a "heinous crime" and he will be treated as a terrorist. "The police officer (Singh) has worked on several anti-militancy operations. But the circumstances under which he was arrested yesterday when he was driving the car with militants towards Jammu is a heinous crime. That is why he is being treated at par with the militants," the IGP said. Jammu & Kashmir: 3 Militants of Hizbul Mujahideen and Jaish-e-Mohammed Killed in Pulwama Encounter.
"He has been properly arrested, has been brought under remand and his interrogation is on. The investigation is at an initial stage and I cannot share anything further. The investigation is on and we have got several leads which we will not like to share as the operation is on. When this news spread yesterday, some militants escaped from a hideout in Shopian. The hideout was eight feet under the ground which had food items among other things stored there," Kumar was quoted as saying by PTI.