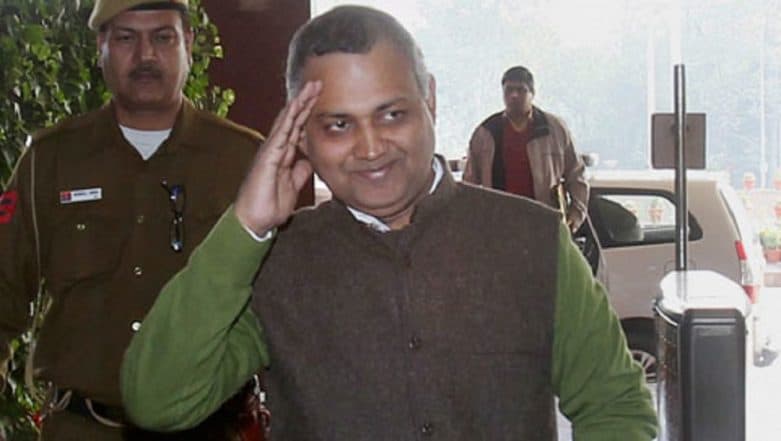 New Delhi, January 15: Senior Aam Aadmi Party (AAP) leader Somnath Bharti stoked a controversy on Tuesday by questioning Defence Minister Nirmala Sitharaman whether Prime Minister Narendra Modi has revoked 52 allowances for the armed forces personnel. Responding to his query, the Defence Spokesperson issued a denial.
Bharti, who represents the Malviya Nagar constituency in the Delhi legislative assembly, claimed earlier in the day that he has been informed by an Army officer about the cancellation of the allowances granted to the service personnel. Somnath Bharti Asks Woman Journalist to Become Prostitute, Booked.
The officer not only told Bharti that the allowances have been discontinued, but the amount earlier credited to the accounts of armed forces personnel would be reclaimed in form of future deductions.
"Was shocked to learn from an army officer who visited me today that Mr Modi has issued instructions not only to cancel 52 allowances being given to Army officers but has directed to recover earlier allowances also. What sort of nationalism is this? Is it true .@nsitharaman Ji? (sic)," he posted on Twitter.
The Defence spokesperson shortly issued a response, dismissing the claim as "false and malicious".
Here is the response tweeted by the Defence Spokesperson:
False and malicious https://t.co/RaMgiGhTyV

— Defence Spokesperson (@SpokespersonMoD) January 15, 2019
AAP chief and Delhi Chief Minister Arvind Kejriwal has often trained guns against the Prime Minister over what he refers to as the "betrayal of the OROP" promise. Although the government has implemented the one rank one pension scheme, Kejriwal has alleged that the Centre has "deceived" the ex-servicemen.