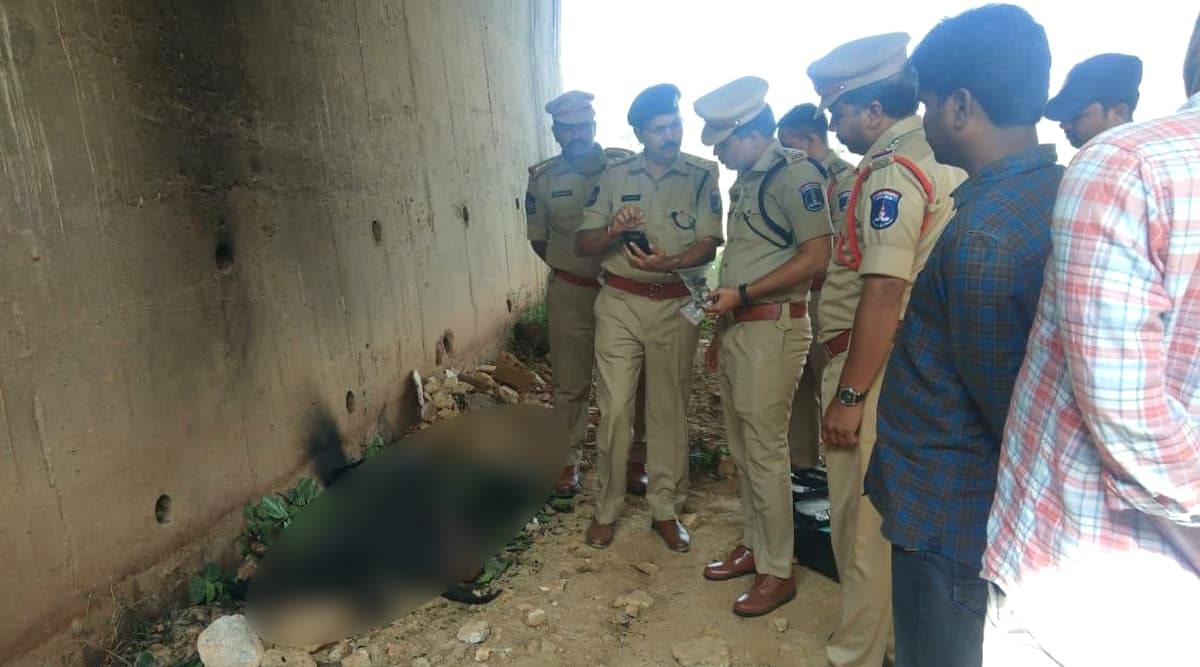 Telangana, November 30: The four accused arrested in the rape and murder case of the woman veterinary doctor, have been sent to 14 days judicial remand on Saturday. On November 29, the Cyberabad Police arrested four men in connection with the case. The accused who were identified as Mohammad Areef, Jollu Shiva, Jollu Naveen, and Chintakunta Chennakeshavulu have been shifted to Chanchalguda Central Jail from Shadnagar police station. Local also hurled slippers at police whent they were stopped from entering the Shadnagar police station. Hyderabad Veterinary Doctor Rape-Murder: 'Terrible Violence Beyond Imagination,' Tweets Rahul Gandhi.
In a horrific incident, the 27-year-old veterinary doctor was gang-raped and burnt to death. Her charred body was found on Thursday near Shadnagar town of Hyderabad under a National Highway 44 bridge. According to reports, the victim was on her way back home when she was allegedly raped by the accused who offered to repair punctured tyre of her two-wheeler. Victim Should Have Called Police on 100, Says Telangana Home Minister Mohammed Mahmood Ali; Watch Video.
Video of Local Hurling Slippers on Police:
#WATCH: Locals hurled slippers on police after police stopped them from entering Shadnagar police station, where the accused in rape&murder case of the woman veterinary doctor, were lodged earlier today. Accused have been shifted to Chanchalguda Central Jail. #Telangana pic.twitter.com/f8nV4yLiw3

— ANI (@ANI) November 30, 2019
On Saturday, the Ranga Reddy district Bar council in Telangana issued a notice stating that its members would not appear for the accused arrested in the case. In the notice, the bar council also announced to hold the protest on December 2 against the crime. The Shadnagar Bar Association of a local court also denied any legal services to the accused persons in the murder case. The decision of the bar councils came after the state government decided to bring the case at the fast track court of Mahabubnagar.
A day after, the horrific crime surfaced, another woman was found dead in similar circumstances in Telangana on Friday. The charred body of the unidentified woman was found in an open area on the outskirts of Shamshabad, a few kilometres away from where the veterinarian's body was recovered.