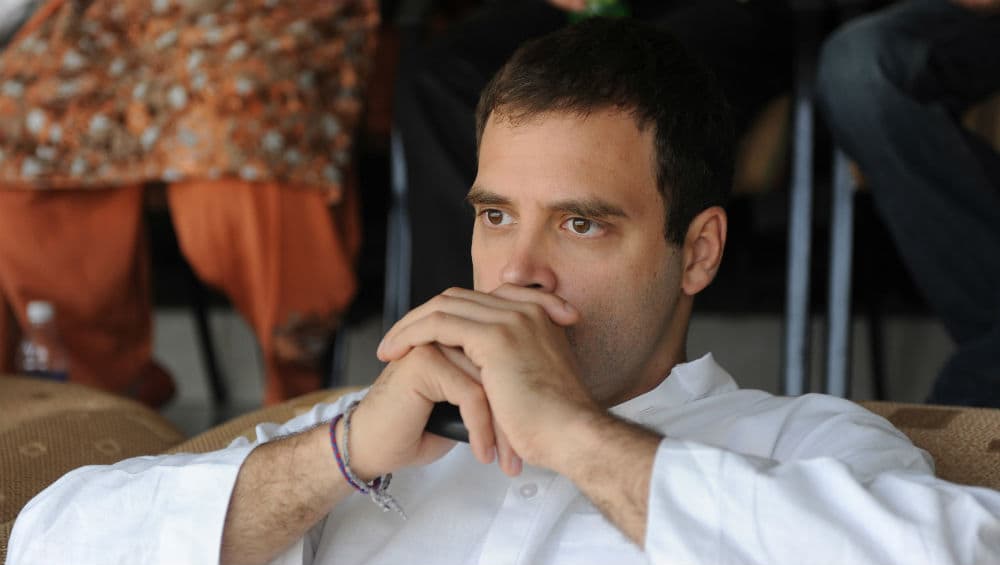 New Delhi, November 29: Former Congress President Rahul Gandhi on Friday, November 29, said that he was shocked to hear about the murder of Hyderabad Veterinary Doctor. A charred body of a 26-year-old woman was found under a culvert near Shadnagar town on Thursday, a day after she went missing. According to police, the victim was allegedly gang-raped and murdered before being set ablaze. Victim Should Have Called Police on 100, Says Telangana Home Minister Mohammed Mahmood Ali; Watch Video.
"I'm shocked to hear about the brutal rape & murder in Hyderabad. How anyone could subject another human being to such terrible, unprovoked violence is beyond imagination. My thoughts & prayers are with the victim's family at this time of immense grief," he tweeted.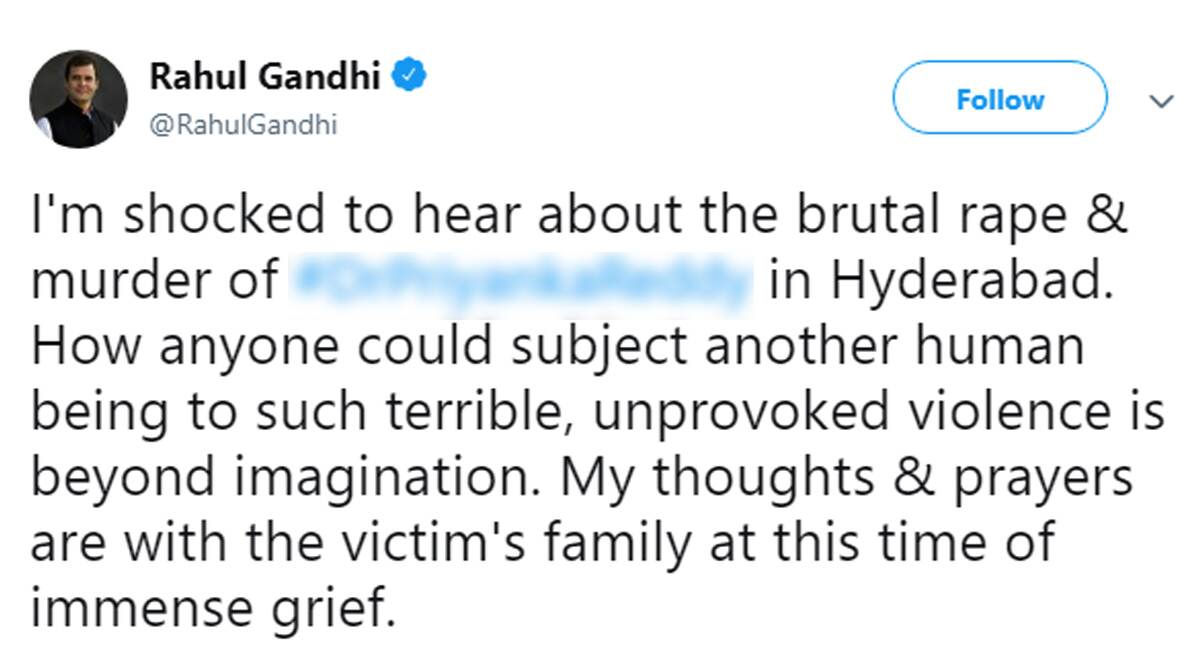 The victim, on her way back to home, was raped and burned alive near Outer Ring Road at Shamshabad on Wednesday. Hours before her body was recovered she told her sister that she was "scared". Hyderabad police have arrested four accused persons in connection with the unmerciful murder.
Reacting to the development, Telangana Home Minister Mohammed Mahmood Ali said, "We are saddened by the incident. Crime happens but police are alert and controlling it. It is unfortunate that despite being educated, she called her sister and did not dial police helpline number 100. Had she called 100, she could've been saved."
According to minister, if anybody dials 100 (police helpline number), then help reaches them in minutes. The deceased doctor had called her younger sister before she went missing.