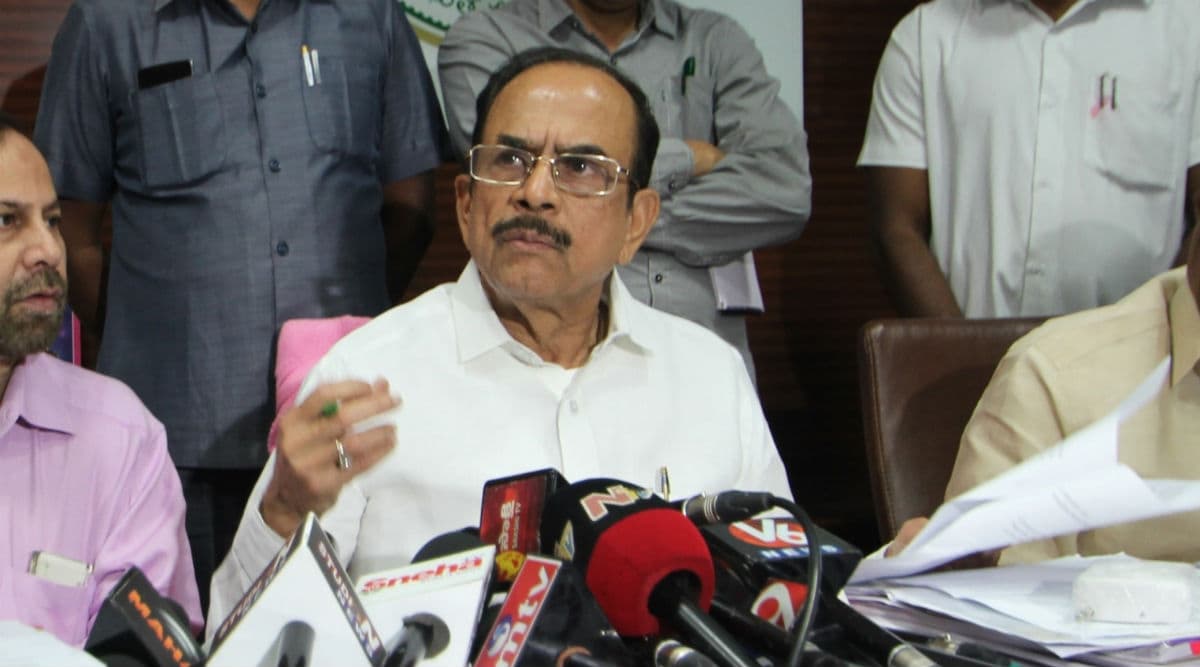 Hyderabad, November 29: In a shocking statement, Telangana Home Minister Mohammed Mahmood Ali on Friday said that the 27-year-old veterinarian, who was allegedly raped and murdered on the outskirts of Hyderabad on Wednesday night, should have called the police. Had the victim called the police, she would have been saved, said Mohammed Mahmood Ali, terming the incident "unfortunate".
"We are saddened by the incident. Crime happens but police are alert and controlling it. It is unfortunate that despite being educated, she called her sister and did not dial police helpline number 100. Had she called 100, she could've been saved," Ali told reporters. The minister said that if anybody calls police on 100, help would reach them within three minutes. The deceased veterinarian had called her younger sister before she went missing.
The woman was gang-raped and murdered Wednesday night near Outer Ring Road at Shamshabad on the city outskirts. Her body was set ablaze and found under a culvert near Shadnagar town, about 25 km from Shamshabad. Speaking to her younger sister, she had said that she was scared as her bike was taken away from some unknown men to be repaired, the victim's mother said, demanding that the accused be burnt alive in full public glare.
Telangana Home Minister Mohammed Mahmood Ali's Statement on Hyderabad Rape-Murder:
#WATCH Telangana Home Min on alleged rape&murder case of a woman veterinary doctor: We're saddened by the incident,crime happens but police is alert&controlling it. Unfortunate that despite being educated she called her sister&not '100',had she called 100 she could've been saved. pic.twitter.com/N17THk4T48

— ANI (@ANI) November 29, 2019
The victim's family also said that a lot of time wasted because they had to rush from one police station to another to lodge a complaint. The victim's sister had first approached RGIA police station from where she was directed to go to Shamshabad police station. She was told that the was not under their jurisdiction. "Had the police acted without wasting time, at least my sister would have been alive," the younger sister was quoted as saying.
The Cyberabad police have arrested four accused in connection with the sexual assault and brutal murder. Those detained include a truck driver and a cleaner. The incident sent shockwaves across the state, drew all-round condemnation besides bringing people from all walks of life out on streets in protest against the heinous crime.