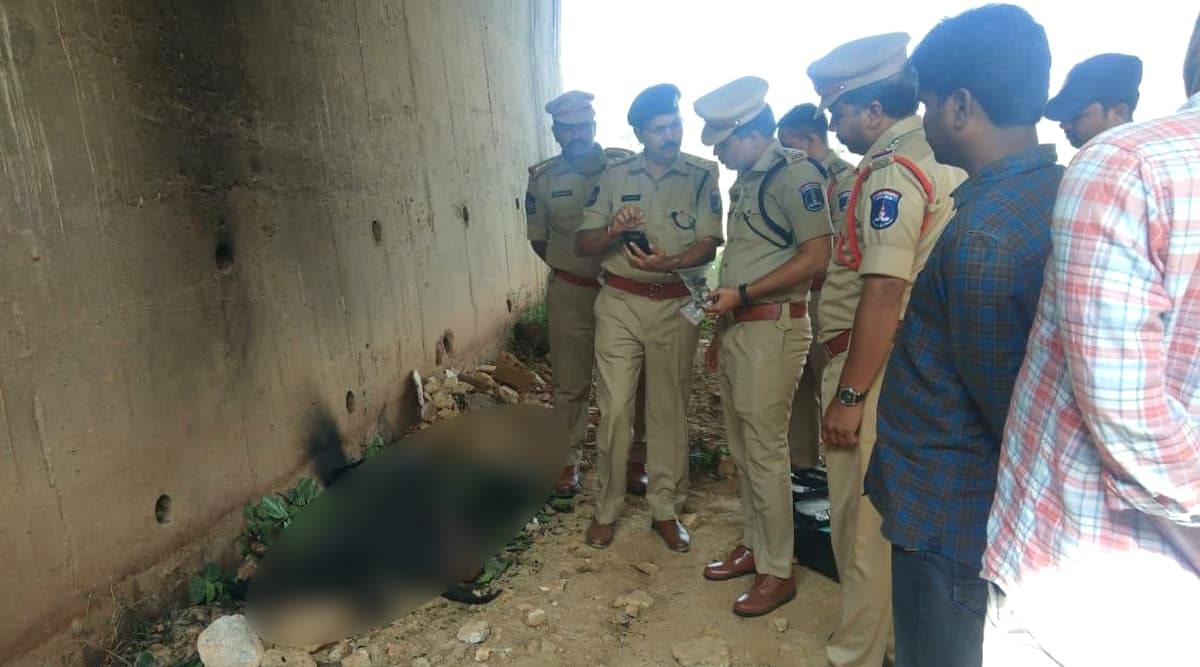 Hyderabad, November 29: Amid outrage over the brutal killing of a 27-year-old veterinarian, whose body was set on fire allegedly after she was raped and murdered, another woman was found dead in similar circumstances in Telangana on Friday. The charred body of the unidentified woman was found in an open area on the outskirts of Shamshabad, a few kilometres away from where the veterinarian's body was recovered. A case has been registered and the body was sent to a government hospital for autopsy, said Cyberabad Commissioner of Police VC Sajjanar. Hyderabad Veterinary Doctor Rape-Murder: Victim Should Have Called Police on 100, Says Telangana Home Minister Mohammed Mahmood Ali; Watch Video.
According to the police, the burnt body of an unknown woman, aged between 30 and 35 years, was found near the Siddulagutta Temple road under the limits of Cyberabad Police Commissionerate. The first incident had sent shockwaves across the state, drawing all-round condemnation. The 27-year-old veterinarian was sexually assaulted and killed on Wednesday night near Outer Ring Road at Shamshabad. Her body was set ablaze and found under a culvert near Shadnagar town, about 25 km from Shamshabad on Thursday. Hyderabad Veterinary Doctor Rape-Murder: Burn Accused Alive in Full Public Glare, Demands Grieving Mother.
A milk vendor spotted the body and informed the village sarpanch, who alerted the Shadnagar police. Cops started checking all missing person's complaints in the last few days and also alerted police in Shamshabad, where a woman missing case had been registered by the vet's family. "They reached the spot and based on the scarf, handbag buckle and Lord Ganesha's gold pendant on her body, the family members identified the victim," Shadnagar Assistant Commissioner of Police V Surender was quoted as saying.
The woman had gone missing on Wednesday night. Prior to her disappearance, her younger sister recieved a call from her. She had said that she was scared as her bike was taken away by some unknown men to be repaired, the victim's mother said, demanding that the accused be burnt alive in full public glare. The Cyberabad police have arrested four accused in connection with the case.