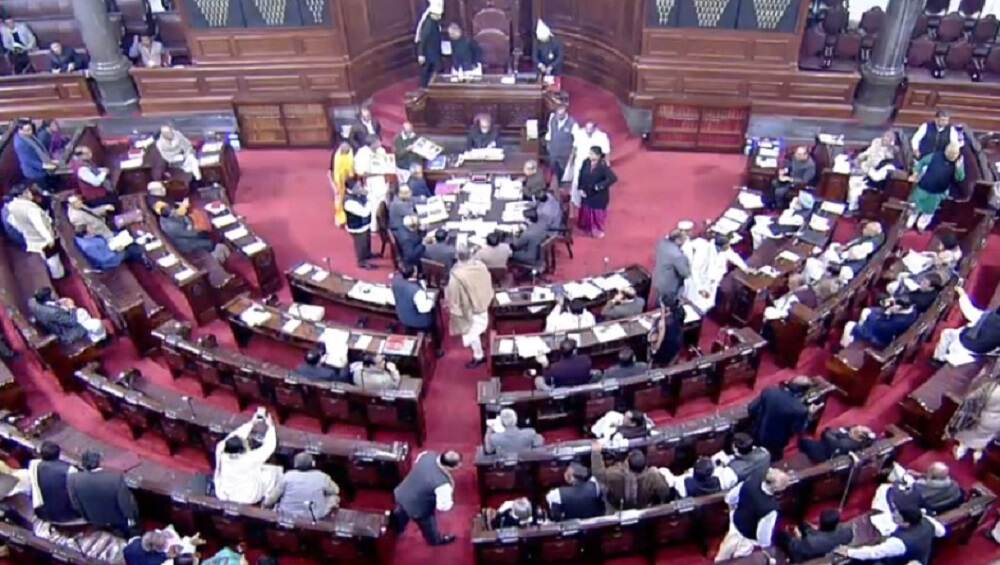 New Delhi, November 19: The Rajya Sabha on Tuesday passed the Jallianwala Bagh National Memorial (Amendment) Bill. The Bill was already passed in the Lok Sabha in August this year by a voice vote amid protest by the Congress party. The bill seeks to remove the Congress President as a permanent member of a trust that runs the Jallianwala Bagh National Memorial. The passing of the Bill comes at the hundredth anniversary of the Jallianwala Bagh Massacre, which took place on April 13, 1919.
The Jallianwala Bagh National Memorial (Amendment) Bill also seeks to 'remove' the mention of 'President of the Indian National Congress' as a trustee. The Bill also empowers the government to remove nominated members. The newly passed Bill also states that in case there is no Leader of Opposition in the Lower House, the Leader of the single largest Opposition Party will be made the trustee. Winter Session of Parliament Begins; PM Narendra Modi Calls For 'Frank Discussions on All Matters'.
At present, Prime Minister Narendra Modi chairs the trust. According to a report by PTI, apart from the PM, Congress President, the union culture minister, the Leader of Opposition in Lok Sabha, and the chief minister and governor of Punjab are on the board.
The month long winter session began on Monday and will conclude on December 13. Several important bills including the Citizenship (Amendment) Bill 2019, are scheduled to be tabled in this session of the Parliament. The other important bills that are expected to be taken up include the Personal Data Protection Bill, 2019, Anti Maritime Piracy Bill 2019 and Transgender Persons (Protection of Rights) Bill, 2019.