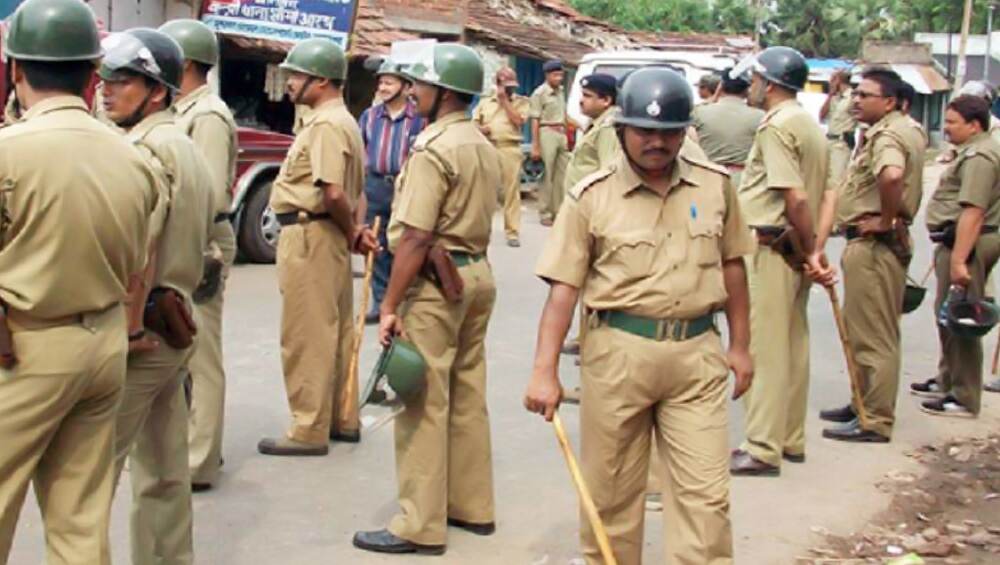 Mysuru, January 9: Karnataka police on Thursday filed a sedition case against unknown people after "Free Kashmir" poster was seen during a protest inside the Mysore University against the attack on Jawaharlal Nehru University (JNU) students. One of the organisers was also named in the FIR, which was lodged at Jailaxmipura area police station. 'Free Kashmir' Poster Seen at Gateway of India Protest in Mumbai; Devendra Fadnavis Questions Shiv Sena, Sanjay Raut Defends It.
According to CNN News 18 report, police is accessing the CCTV footage of the protest to identify the woman who was holding the "Free Kashmir" poster. The students who organised the protest did not ask for permission from the university.  As per local reports, one of the protesters was seen holding the "Free Kashmir" poster. However, the poster was removed a few minutes later.
CNN's Tweet:
#BREAKING – Sedition case over 'Free Kashmir' poster.

An unidentified person has been booked over 'Free Kashmir' poster in Mysuru University.@StacyPereira89 with details pic.twitter.com/nqxgqTfzzL

— News18 (@CNNnews18) January 9, 2020
Earlier on Monday, a similar poster was seen during a protest in Mumbai against the JNU violence. An FIR was also filed against Mehak Mirza Prabhu, the girl who was seen with "Free Kashmir" placard during the protest at the Gateway of India. Meanwhile, The Bharatiya Janata Party (BJP) targeted ruling Shiv Sena for supporting Mehak.
In its mouthpiece Saamana, the Shiv Sena had said, "Mumbaikar Marathi girl lamented the plight of people of Kashmir in a peaceful manner. However, the Opposition is terming it as an act of treason. There can be no worst example by the Opposition parties." Mehak, in her defence, said that she quietly stood in a corner with the poster and she was only wanted to turn the attention of the people to the alleged denial of basic rights to the people of Kashmir.