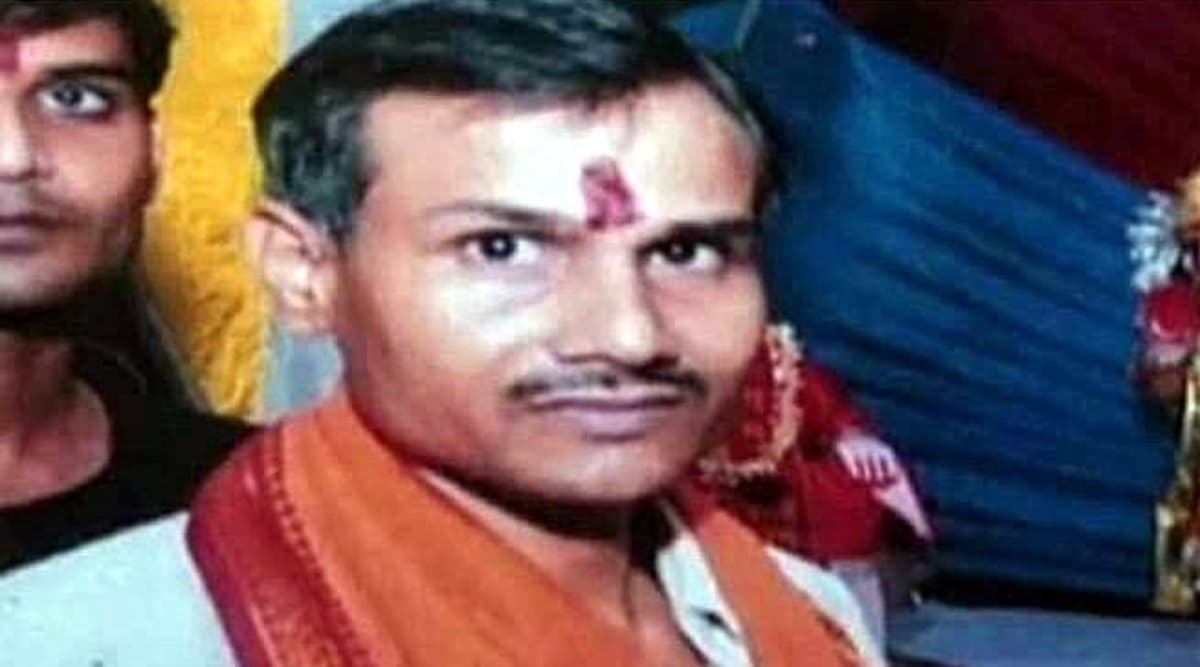 Lucknow, October 23: The post-mortem report of Kamlesh Tiwari revealed that the Hindu Samaj Party leader was stabbed 15 times. As per the report, Tiwari was stabbed in the upper part of the body from jaws to the chest. Assailants also attempted to slit Hindu Samaj Party Leader's throat as two deep cut marks were seen on Tiwari's neck. He was also shot by the assailants in his face. Yogi Adityanath on Kamlesh Tiwari Murder: 'Attempt to Spread Terror, SIT Will Crackdown on All Culprits'.
As per India Today's report, a point 32 bullet was found on the backside of the skull. Tiwari was murdered on October 18 at his home in Naka Hindola area in Lucknow. On Tuesday, Gujarat Anti-Terrorism Squad (ATS) arrested two alleged assailants from Gujarat-Rajasthan border. Kamlesh Tiwari Murder Case: Family Members of the Deceased Former Hindu Mahasabha Leader Leave for Lucknow to Meet Yogi Adityanath.
The accused were identified as Moinuddin Pathan and Ashfaq Hussain. Earlier on Tuesday, the Uttar Pradesh ATS also arrested a cleric from Bareilly. He was alleged to be in touch with the killers of the Hindu Samaj Party leaders. According to reports, the two assailants had met the cleric when they visited Bareilly after the murder. Till now, 11 people have been arrested by the investigating agencies in connection with the murder.
However, Tiwari's mother blamed Bharatiya Janata Party (BJP) leader Shiv Kumar Gupta for the assassination of his son. On Saturday, his wife Kiran had also threatened to self -immolate herself demanding justice for her husband.