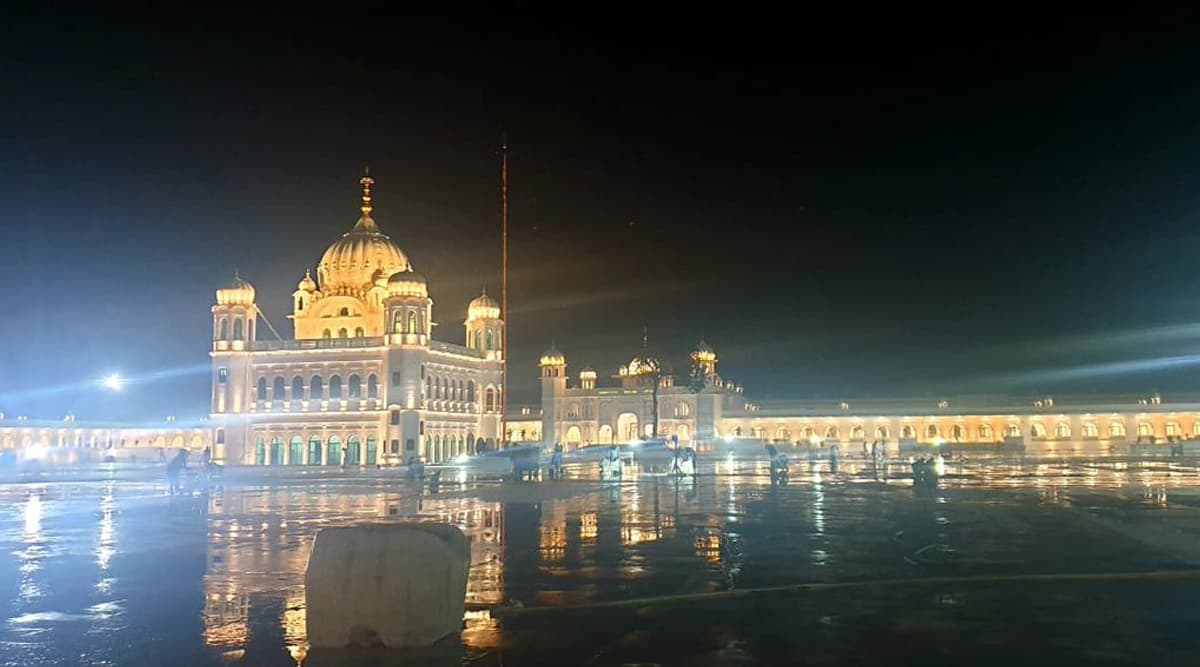 New Delhi, November 7: Even two days before the inauguration of Kartarpur corridor, the Pakistani government is yet to confirm the list of dignitaries sent by India for the "inaugural jatha", said the Ministry of External Affairs (MEA). In the press briefing on Thursday, the Indian Foreign Ministry said New Delhi is left confused on key matters due to the lack of communication from Islamabad. Kartarpur Corridor: Pakistan Army Contradicts PM Imran Khan, Says Indian Sikh Pilgrims 'Will Require Passport' to Visit Shrine.
India had, last month, shared with Pakistan the list of prominent Sikh preachers and leaders who would be part of the Indian delegation for the inaugural jatha at Gurudwara Darbar Sahib in Kartarpur on Saturday. "Pakistan has not yet responded," said MEA spokesperson Raveesh Kumar, adding that the Indian side is left with the assumption that the list has been approved.
Raveesh Kumar similarly expressed India's apprehension over the conflicting reports emerging from Pakistan on the requirement of passport for visiting Kartarpur. While Pakistan Prime Minister Imran Khan said the Sikh pilgrims would only need their valid ID cards, the Pakistani Army today claimed that carrying passport would be mandatory.
The MEA spokesperson pointed that the Memorandum of Understanding (MoU) inked between India and Pakistan makes passport a compulsory document for pilgrims visiting the Kartarpur shrine.
"Reports coming in from Pakistan are conflicting, sometimes they say passport is needed and other times that it isn't. We think there are differences between their Foreign Office and other agencies. We have an MoU, it hasn't been changed, and as per it passport is needed," he said.
Update by ANI:
Raveesh Kumar, MEA: We are aware that there is bilateral document which has been signed between India&Pakistan which clearly specifies the document to be carried by the pilgrims. Any amendment to existing MoU cannot be done unilaterally, it requires consent of both the parties. https://t.co/5eosKIhwJu

— ANI (@ANI) November 7, 2019
Kumar, in the press briefing, added that India has appealed Pakistan to ensure apt security for the pilgrims visiting the shrine and prevent non-state actors from endangering the safety of the visitors.
On being asked whether the Kartarpur corridor could pave way for talks between India and Pakistan, the MEA spokesperson replied in the negative, claiming there is no possibility of bilateral talks between the two governments at this moment.
"Talks have been ruled out," Kumar said, adding that the Indian position in the matter has remained clear. The Centre, he claimed, will not indulge in a dialogue with Pakistan till the nation overtly and tacitly supports terrorism and secessionist activities in Jammu & Kashmir.