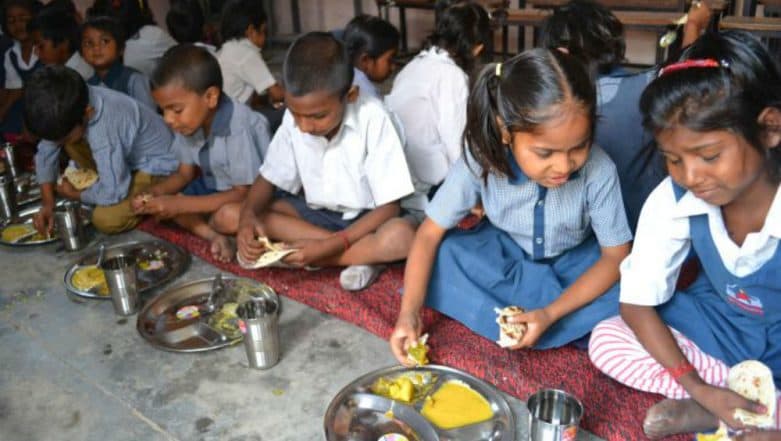 Bhubneshwar, December 6: Around twenty-two children of Kharida New Primary School in Odisha's Bhograi block fell ill after having mid-day meals provided by the school on Wednesday. The students were admitted to Kamara hospital to treat symptoms of food poisoning but were later shifted to Gopikishan Bhattar Community Health Centre on Jaleshwar after their condition worsened, reported New Indian Express. Delhi: 30 Students Fall Ill After Consuming Mid-Day Meal at State Government School in Narela.
School headmaster while talking to the daily said children were served egg curry and rice in the afternoon. Few minutes after having lunch, some students started vomiting while other complained of a headache and severe stomach ache. Some even suffered from loose motion.
Headmaster further said after the lizard was found in the food, it was prepared again and served to the kids. However, the students alleged that they were served the same curry, in which the lizard was found. Mid-day Meal NGO Fined Rs 54,879 for Violating Health Norms: SDMC.
Meanwhile, the doctor who treated the kids said that all the students are stable now and are likely to be discharged soon. According to the government guidelines, the staffer involved in the cooking of the mid-day meals should taste the food before serving it to students. However, this rule is not taken seriously and hardly followed, alleged some guardians.