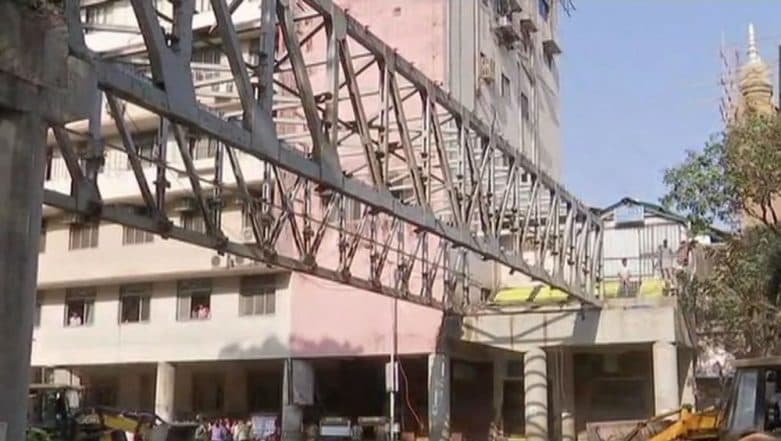 Mumbai, March 15: The Brihanmumbai Municipal Corporation (BMC) has released the structural audit of the foot over bridge that collapsed on Thursday evening resulting in the death of six people and injuring over 30 citizens. The BMC also suspended the executive and assistant engineer supervising the audit in the Mumbai bridge collapse, a day after the incident on Friday. Foot Over Bridge in Mumbai Outside CSMT Railway Station Collapses: 5 Dead, 36 Injured; Mumbai Police to Register Case.
The BMC said in its report that, "There is a prima facie reason to believe that the structural audit has been conducted in an irresponsible and negligent manner. This tragedy could have been avoided if the structural audit had been done diligently," said the report, highlighting the irresponsible behaviour of the audit team. Mumbai CSMT Foot Over Bridge Collapse: FOB Was Declared 'Fit For Use' in Audit Report Six Months Ago.
"It's apparent that structural audit report has failed to point out an impending failure. In spite of commissioning the report of bridge and spending public money on it, true condition of bridge was not brought out." Mumbai Foot Over Bridge Collapse: 5 Dead in CSMT Station FOB Collapse; Here's A Look At Similar Recent Mishaps in The Maximum City.
The BMC suspended two officials in charge of the structural audit conducted earlier and responsible for repair work of the bridge. The BMC also ordered full-fledged department level enquiry into two retired chief engineers and orders issuing show cause notice to contractor RPS Infra for blacklisting.