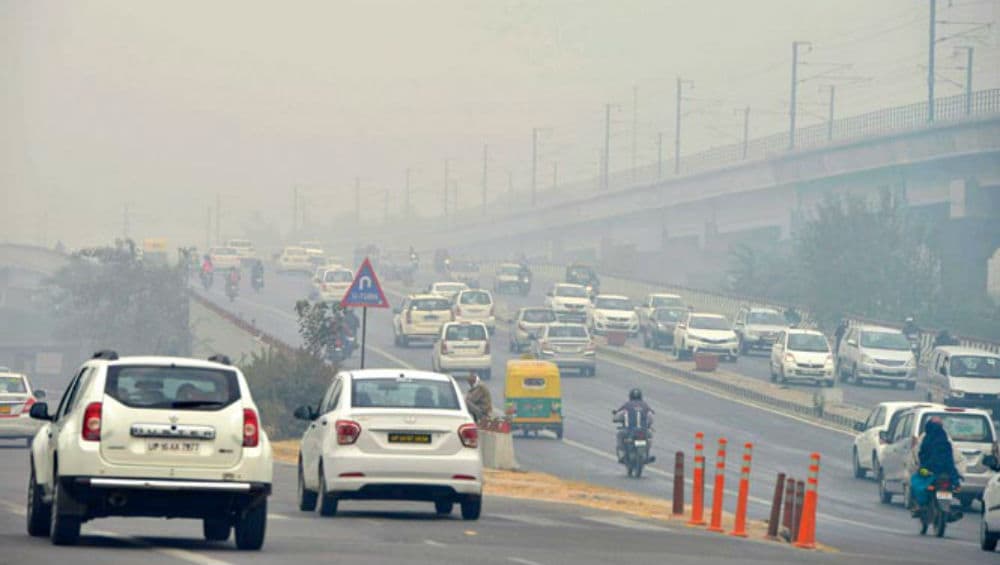 New Delhi, November 13: As the air quality in Delhi-NCR region and several states in North India continued to worsen with each passing day, the Supreme Court on Wednesday asked the Centre to explore Hydrogen based fuel technology to find a solution to this menace. According to a tweet by ANI, the top Court asked the government to explore technology to reduce air pollution in North India, especially in the national capital and its surrounding areas. Delhi Air Pollution: Air Quality Dips to 'Severe' Category in Most Areas, Thick Smog Chokes People; Odd-Even Back in Place For 3 Days From Today.
In reply to the top Court's order, the Centre told the SC that it is exploring technology, including from Japan, to tackle air pollution. The Centre has been asked to submit a report on the same by December 3. On Wednesday, the overall air quality of Delhi and NCR region entered the 'Severe' category again. Meanwhile, several areas in Uttar Pradesh too were covered with a thick blanket of haze, with air quality dropping to severe category in Noida, Ghaziabad and Greater Noida.
According to the System of Air Quality and Weather Forecasting and Research (SAFAR), the overall air quality of the national capital docked at 467 at 7:00 AM on Wednesday morning. Besides Delhi, the air quality in the NCR region too remained severe at 472 in Noida, 458 in Greater Noida and 441 in Faridabad. As per SAFAR, No sudden recovery is expected under this condition at least for the next two days and AQI is likely to deteriorate further towards 'Severe+' category by Thursday'.