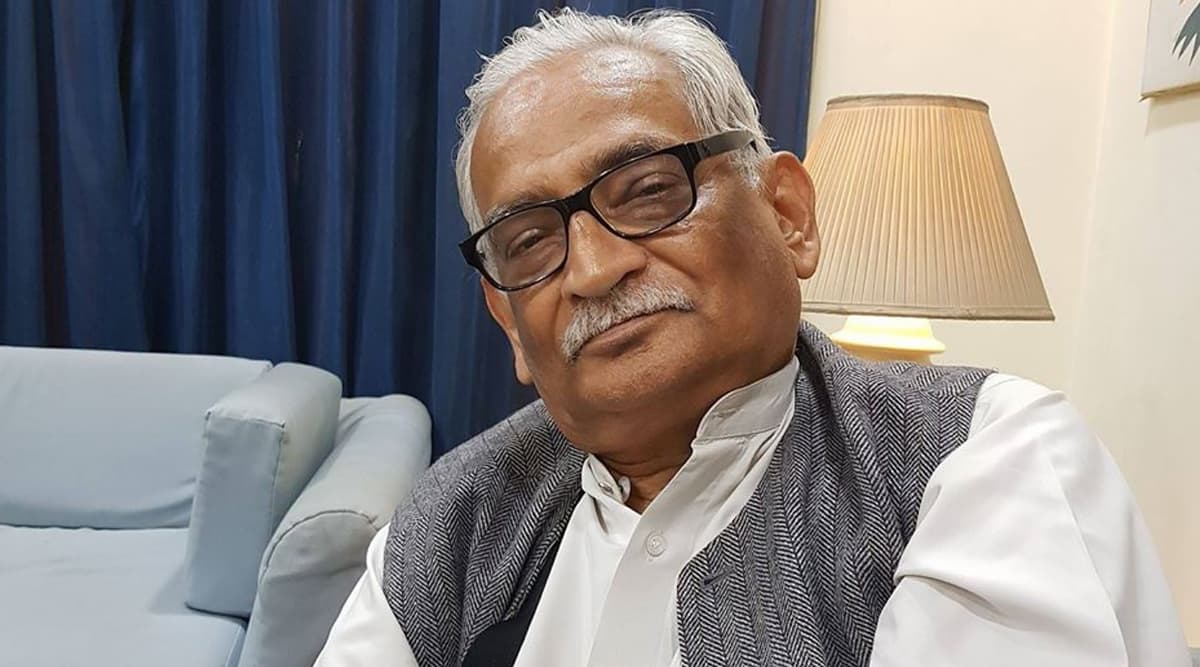 New Delhi, December 3: The All India Muslim Personal Law Board (AIMPLB) clarified its stand on advocate Rajeev Dhavan and said that the senior advocate will continue to represent the association if and "when the review petition is filed." The tweet by the All India Muslim Personal Law Board comes after advocate Rajeev Dhawan tweeted on Tuesday morning that he had been sacked as the lawyer from Babri case by AOR (advocate-on-record) Ejaz Maqbool who was representing the Jamiat. Rajeev Dhavan, Advocate For Sunni Waqf Board and Other Muslim Parties, Sacked From Ayodhya-Babri Case.
However, one of the Jamiat members in the know, told LatestLY on the condition of anonymity that, "Jamiat has not sacked him. We had discussed the review petition with him 2-3 times. The filing was delayed due to some reason. Meanwhile we came to know some unwarranted third party was going to file a review petition on December 6 which would have damaged our case. So we decided to file it yesterday itself. Our Advocate on Record field the petition without settling it from Rajiv Dhawan. The issue will be sorted out. He will be back with us."Ayodhya Verdict: Jamiat Ulama-i-Hind Files Review Petition in Supreme Court Against November 9 Judgment.
Meanwhile, the  All India Muslim Personal Law Board (AIMPLB) said in its tweet that, "We are indebted to the senior advocate Mr. Rajeev dhavan for his sincere exceptional and incomparable efforts in the #babrimasjidcase. We hope that he would represent us again when the review petition is filed."
Read the Tweet Below
"Rajeev Dhavan has always been a symbol of justice and unity. @AIMPLB_Official will continue its efforts in the Supreme Court under his esteemed leadership".

Spokesman @hmksrahmani:

— All India Muslim Personal Law Board (@AIMPLB_Official) December 3, 2019
Earlier, Advocate-on-record Ejaz Maqbool, speaking to news agency ANI, also refuted the reports of Dhavan being sacked and said that "It is wrong to say that Mr Rajeev Dhawan was removed from case (Jamiat Ulema-e-Hind review petition in Ayodhya case) because of his illness. Issue is that my client (Jamiat Ulema-e-Hind) wanted to file the review petition yesterday itself. It was to be settled by Mr Rajeev Dhawan. I could not give his name in the petition because he was not available. It is not a big issue(sic)."
Meanwhile, a review petition in the Supreme Court challenging the top court's November 9 Ayodhya verdict was filed by the Jamiat-Ulema-e-Hind. In its November 9 landmark verdict, the Supreme Court ruled in favour of Hindu side in Ayodhya title dispute, clearing decks for the construction of a Ram temple. The All India Muslim Personal Law Board and other Muslim sides, said that they will file review petition before December 9.