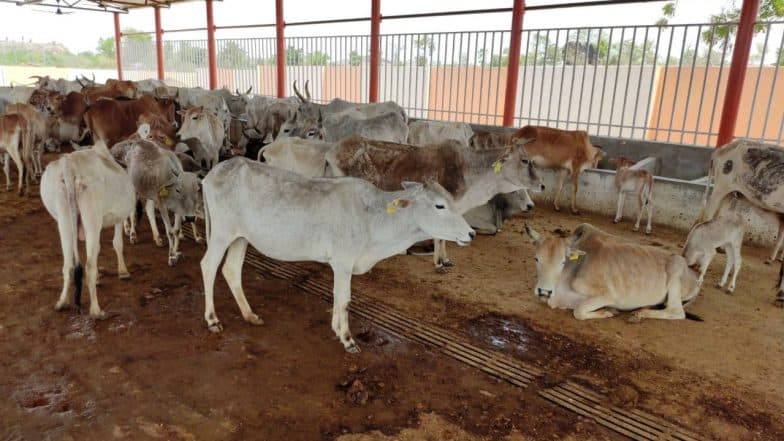 Ahmedabad, September 9: The Chairman of the newly-established Rashtriya Kamdhenu Aayog has said that startups focussing on commercialising cow by-products- like dung and urine may receive up to 60 percent of their initial investment as government funding. According to a Times of India report, the intention is to encourage youth to take up cow-based entrepreneurship and not just dairy and ghee, but also the by-products.
The Aayog set up by Narendra Modi government in February with an initial corpus of Rs 500 crore, aimed to upscale sustainable genetic up-gradation of cow resources and to enhance production and productivity of cows. The Aayog also looks after effective implementation of laws and welfare schemes for cows. Cow Inhales And Exhales Oxygen, Massage 'Gau Mata' to Get Rid of Breathing Problems: Uttarakhand CM Trivendra Singh Rawat.
The Aayog will further encourage research of the medicinal properties found in by-products. For people running gaushalas, training programs and skill development programs will be held for them. In Uttar Pradesh, Chief Minister CM Yogi Adityanath has recently said that if a person takes any cow from one place to another, then the Gau Seva Aayog should provide him with a certificate, and take responsibility for his security arrangements so that incidents like mob lynching do not happen. The CM further directed the officials concerned to ensure that cow shelters are made self-reliant so that farmers do not abandon their unproductive cattle.