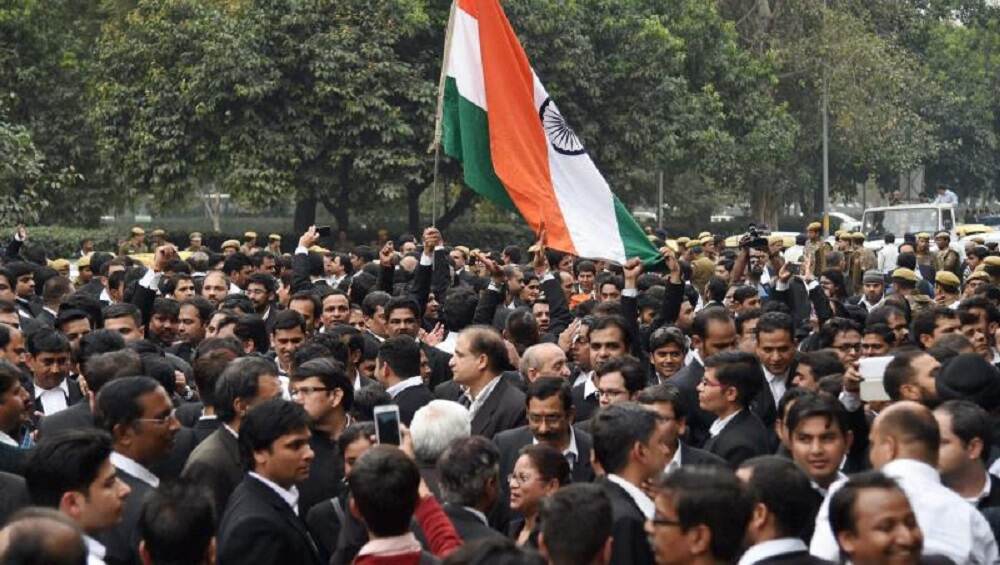 New Delhi, November 15: Delhi District Bar Coordination Committee on Friday called off their strike against the Tis Hazari violence which took place on November 2. Lawyers' strike began on November 3, a day after a violent clash which took place between Delhi police and lawyers. Last week, the lawyers' committee decided to continue the strike after its meeting with Delhi police officials ended without any concrete conclusion. Delhi Police-Lawyers Clash: Kiran Bedi Defends Cops, Says 'Never Let Men And Women in Uniform Lose Faith in Their Own Service'.
Delhi Lieutenant Governor Anil Baijal was also present at the meeting. The meeting was held on the direction of the Delhi High Court. Meanwhile, on November 8, the Bar Council of India (BCI) had also directed all affiliated lawyers to return to work. Lawyers went on strike after their clash with Delhi police at the Tis Hazari court complex on November 2.
According to media reports, the clash erupted between lawyers and cops over a parking dispute. After the clash, Delhi police personnel also staged a protest outside Police Headquarters (PHQ). The Police blamed lawyers for triggering violence. They claimed that lawyers entered the police station inside the court complex and started manhandling policemen present there. Kerala IPS Association Extends Support to Delhi Police.
A total of 20 police personnel and many lawyers were injured in the clash. Lawyers also vandalised eight police vans. A day after the clash, the Delhi High Court took suo moto cognisance on the issue and ordered a judicial probe under the aegis of retired judge SP Garg.
Days after the clash, CCTV video surfaced showing DCP North Monika Bhardwaj being harassed by a few people dressed as lawyers while some personnel tried to protect. In the aftermath of the clash, two IPS officers were also transferred on the Delhi High Court's direction.