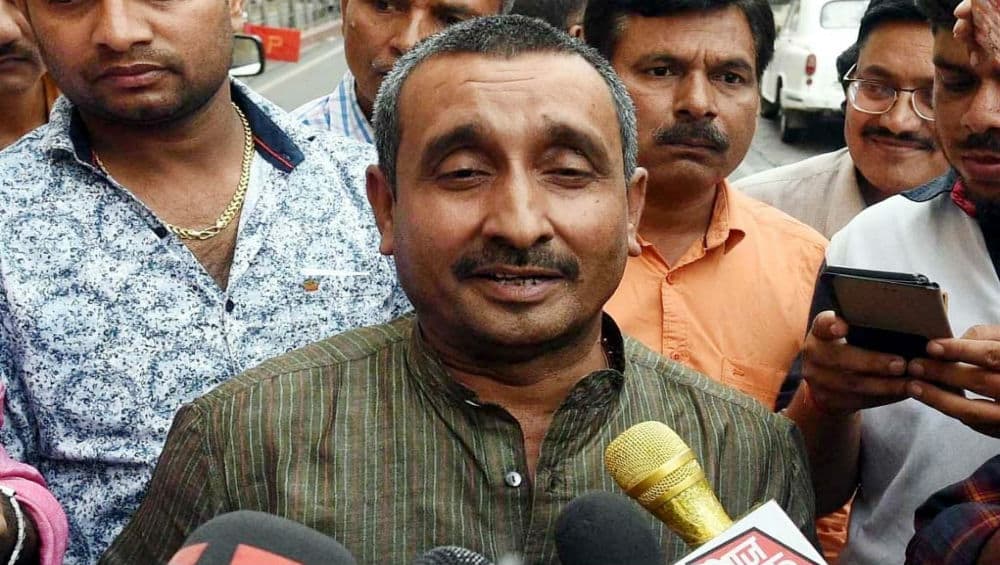 New Delhi, October 4: Three men - Naresh Tiwari, Brijesh Yadav Singh and Shubham Singh - have been named in the CBI chargesheet filed before Delhi's Tis Hazari court in connection to the Unnao rape case. The accused have been charged of gangraping the woman a week after she was allegedly raped by expelled Bharatiya Janata Party (BJP) MLA Kuldeep Singh Sengar. The trio, despite being named in the chargesheet, are currently on bail. Unnao Rape Case: Delhi Court Orders DCW to Provide Accommodation to Rape Survivor.
The CBI probe into the case has revealed that Naresh, Brijesh and Shubham had allegedly kidnapped the woman shortly after she was "raped" by Sengar. They kept the her under illegal confinement and "gangraped" her on June 11, 2017 -- when the victim was still a minor, said the CBI chargesheet. Seven days earlier, on June 4, 2017, she was allegedly raped by Sengar.
The CBI, under orders of the Supreme Court, has expedited its probe into the alleged gangrape of the woman by Sengar and his associates. The central probing agency is now also investigating the "attempt to murder" case, after a truck without a number plate rammed into a car in which the victim was commuting near Rae Bareli. Her lawyer and aunt was killed in the mishap, whereas, she survived with major injuries.
The single-judge bench of District Judge Dharmesh Sharma is currently analysing the chargesheet filed by the CBI. The next date for hearing the matter has been fixed as October 10.
The woman, recently released from hospital, has alleged threat to life. Her mother has appealed the top court to monitor the probe into the "murder" case of her husband and the victim's father, who died in police custody after being allegedly assaulted.