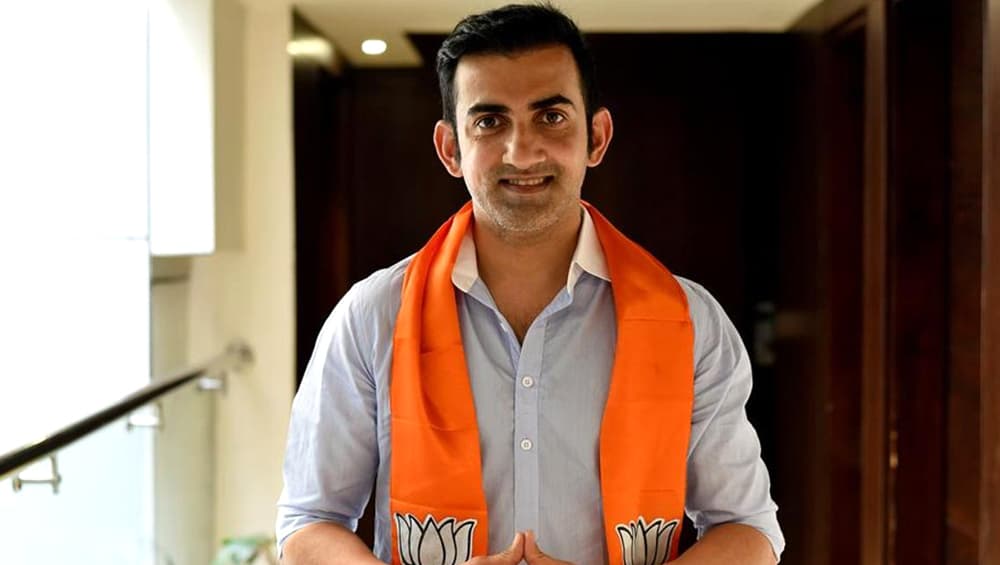 New Delhi, October 19: A Pakistani girl and her parents were issued visa by the Indian Ministry of External Affairs (MEA) following intervention from Bharatiya Janata Party (BJP) lawmaker Gautam Gambhir. The cricketer-turned-politician had written to External Affairs Minister S Jaishankar, appealing him to approve the visa for the minor girl's treatment despite the strained India-Pakistan relations. India Slams Pakistan for Raising Jammu and Kashmir Issue at UN.
After the visa was approved, Gambhir took to Twitter to thank Prime Minister Narendra Modi and Union Home Minister Amit Shah as well, apart from Jaishankar, for allowing the girl and her parents to visit India for her treatment. The minor is expected to undergo a vital heart surgery in the nation.
"I requested EAM and I am thankful that he has accepted the request and granted the visa. I am thankful to the PM and Home Minister too. Hopefully, she can get treated well," the BJP MP said.
Gambhir Tweets Image of Letter Sent to Jaishankar:
उस पार से एक नन्हे दिल ने दस्तक दी,

इस पार दिल ने सब सरहदें मिटा दी।

उन नन्हे कदमों के साथ बहती हुई मीठी हवा भी आई है,

कभी-कभी ऐसा भी लगता है जैसे बेटी घर आई है।

Thank u @DrSJaishankar 4 granting visa to Pakistani girl& her parents for her heart surgery @narendramodi @AmitShah pic.twitter.com/zuquO2hnMv

— Gautam Gambhir (@GautamGambhir) October 19, 2019
Gambhir, known for his staunch anti-Pakistan views, was questioned by reporters on the generosity he extended towards the family from across the border. The East Delhi MP said his efforts were only directed towards ensuring critical medical aid for the minor girl.
"I have always maintained one thing that I have problem with Pakistan government, ISI and the terrorist outfits that are there in Pakistan, but if the 6-year-old girl can get treated in India, what better can happen," he added.