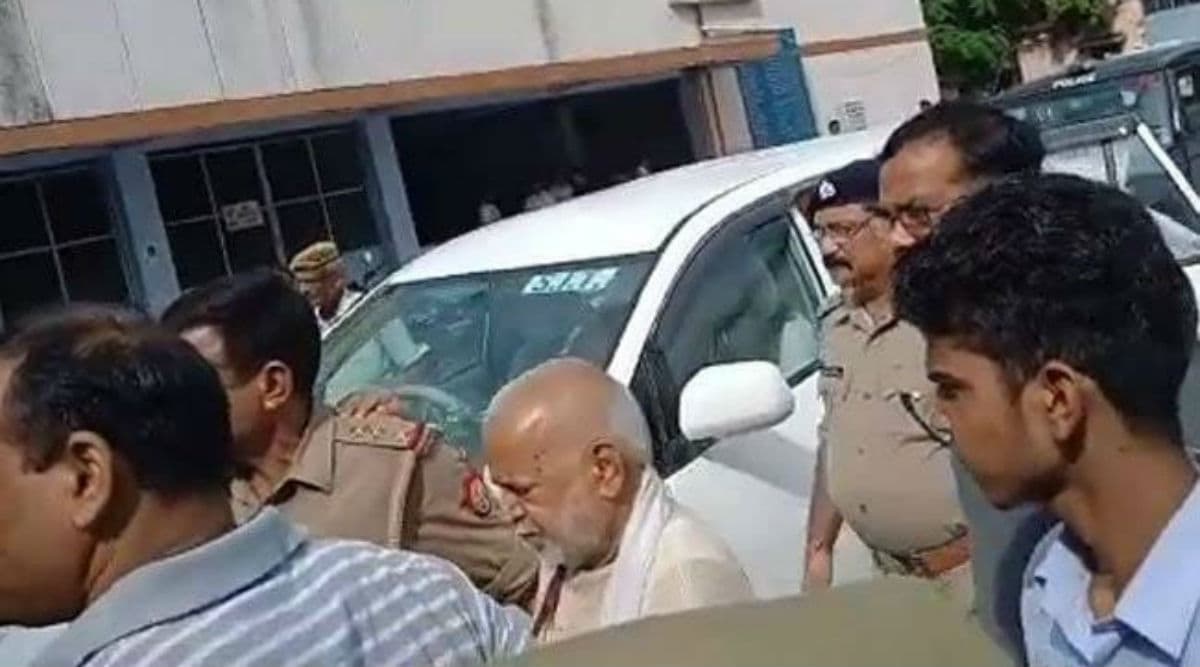 Lucknow, September 25: The Bharatiya Janata Party (BJP) on Wednesday disowned its senior leader Chinmayanand who was arrested last week after a law student accused him of raping her. BJP spokesperson in Uttar Pradesh Harish Shrivastava said that Chinmayanand was no longer a member of the party. This came a month after allegations of rape and blackmailing against Chinmayanand surfaced. Chinmayanand Rape Case: Law Student, Who Accused BJP Leader of Sexual Assault, Arrested by SIT in Extortion Case.
"I am saying this as a spokesperson of the BJP. I am saying this with responsibility. He is not a BJP member and the law will take its course against him," Shrivastava told a news channel. Chinmayanand was Minister of State for Home in the Atal Bihari Vajpayee-led BJP government. Asked when he stopped being a BJP member, Shrivastava said that he cannot give an exact date.
"I think for a long time. Right after he fought elections and became a minister? It's not a question of documents and we cannot give an exact date but Chinmayanand is not a member of the BJP," said the BJP spokesperson. The BJP has not issued any statement regarding the sacking of Chinmayanand from the party.
Chinmayanand came under the scanner after a 23-year-old law student went missing a day after she posted a video on social media alleging that a "senior leader of the sant community" was sexually harassing repeatedly and threatening to kill her. While the woman did not name Chinmayanand in the video, her father had filed a complaint with police accusing the BJP leader of sexually harassing her.
Taking suo moto cognisance of the incident, the Supreme Court called the victim for a closed-door hearing and later ordered the Uttar Pradesh government to set up a Special Investigating Team (SIT) to probe the allegations. The SIT arrested Chinmayanand on September 20 after the victim threatened to commit suicide if he was not arrested.
Chinmayanand is accused of calling the law student to his room, blackmailing her with a clip of her taking a bath and raping her repeatedly. The woman also alleges she was often taken to his room by his aides at gunpoint and forced to give him massages. The video clips of Chinmayanand being given a massage have already gone viral on social media.