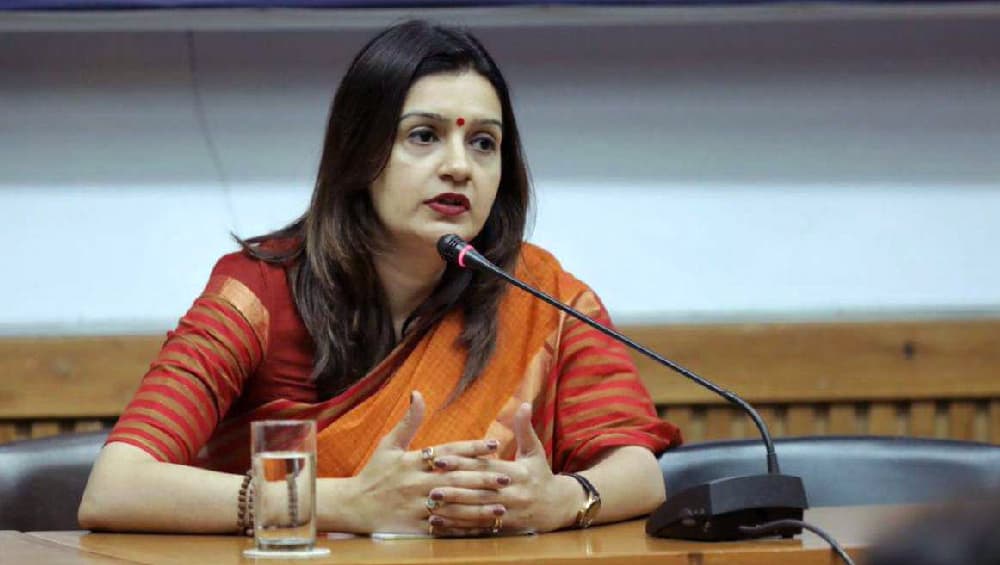 Mumbai, October 18: Shiv Sena, the ruling alliance partner of the Bharatiya Janata Party (BJP) in Maharashtra, is striving towards installing its own leader on the chief ministerial chair, said party's Deputy Leader Priyanka Chaturvedi. Her statement comes in the backdrop of several Shiv Sena cadres calling upon the party to form the next government only under the leadership of Aaditya Thackeray, the grandson of late Sena founder Bal Thackeray. Aarey Issue Not Sena-BJP Tussle, It's Humans Vs Environment, Says Aaditya Thackeray.
Chaturvedi, while not categorically ruling out the option of forming the government under Devendra Fadnavis-led BJP's leadership, said the party's long-term goal is to have a "Shiv Sainik" as the state's Chief Minister. She pointed out that Uddhav Thackeray, the incumbent supremo of Sena, had given the same promise to his father.
"Every political party aspires towards building itself, towards expanding itself and towards reaching the goal that it has set for itself. This is the Shiv Sena's goal," TOI quoted Chaturvedi as saying.
Polls across the 288 assembly seats of Maharashtra are scheduled in a single-phase on October 21. The BJP and Shiv Sena are contesting under a pre-poll pact, with the two parties feilding candidates on their tickets on 164 and 124 seats, respectively. In 2014, the two parties had contested separately and had succeeded in winning 122 and 63 constituencies, respectively.
While the BJP has announced that Fadnavis would continue as the Chief Minister if the party returns to power, the Shiv Sena has continued to maintain a cryptic stand. The party has reiterated that the next government would be formed under its leadership, even as it has not ruled out the possibility of Fadnavis continuing as the CM.