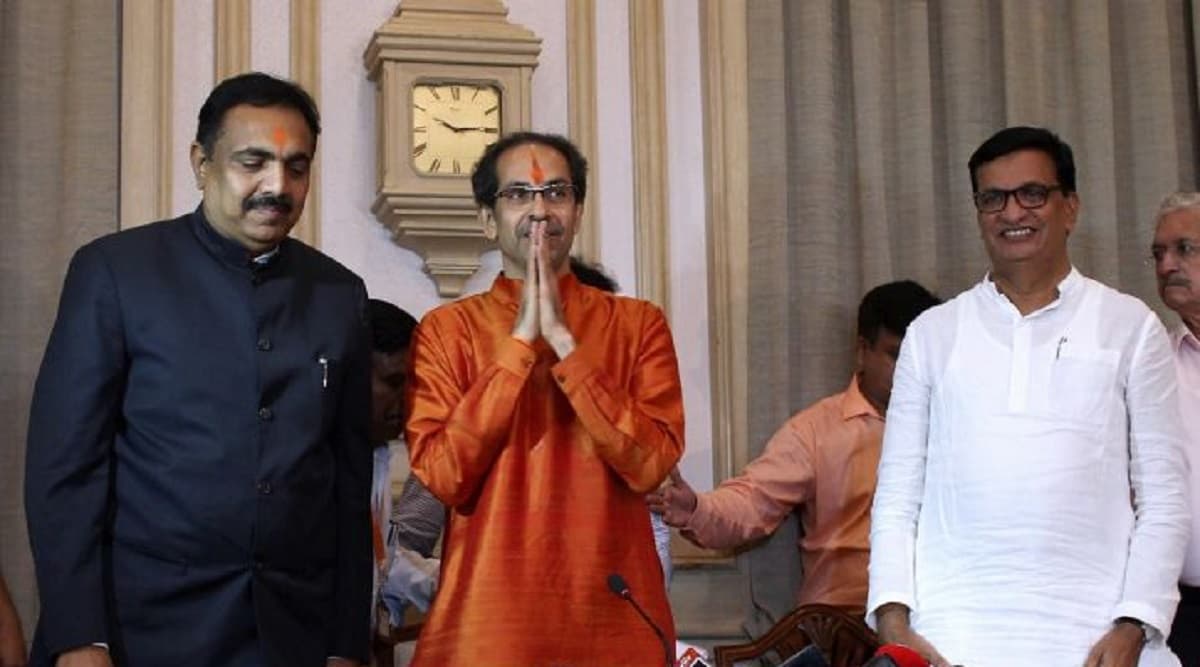 Mumbai, November 30: Shiv Sena supremo Uddhav Thackeray, who was sworn in as the Chief Minister on Thursday, comfortably won the floor test in the Maharashtra assembly today. The vote of confidence has consolidated his grip on power in the state. The Maha Vikas Aghadi, comprising of Shiv Sena, NCP, Congress, Samajwadi Party, Vikas Bahujan Aghadi and eight independents, won the floor test by a total of 169 votes. Devendra Fadnavis-Led BJP Walks Out Ahead of Vote of Confidence.
The election for the post of Maharashtra Assembly Speaker will be held tomorrow. From the Thackeray-led coalition, Congress legislator Nana Patole has been nominated the candidate for Speaker's post. The BJP has challenged his election by nominating senior MLA Chandrakant Patil for the post. The latter is unlikely to be appointed as the numbers favour the Maha Vikas Aghadi.
With the floor test victory, the "alliance of extremes" - as some have labelled to the coalition comprising Congress on the Left-of-Centre with the Shiv Sena on the Right - is constitutional cleared to sale over the next five years. A political crisis may erupt before the term ends if any of the three main stakeholder of the alliance, or a significant section of their legislators, break apart.
Ahead of the floor test, former CM and Leader of Opposition Devendra Fadnavis asked the Aghadi to explain why legislators of the Sena, Congress and NCP are "still being kept in hotels". The BJP legislators staged a walkout after Fadnavis told the House that the Session is "invalid" as the procedure of singing Vande Mataram has not been followed.
The party also objected to the replacement of BJP legislator Kalidas Kolambkar, who took charge as the Pro-Tem Speaker on Thursday, with NCP's Dilip Walse-Patil. The floor test is conducted under the watch of the Pro-Tem Speaker.