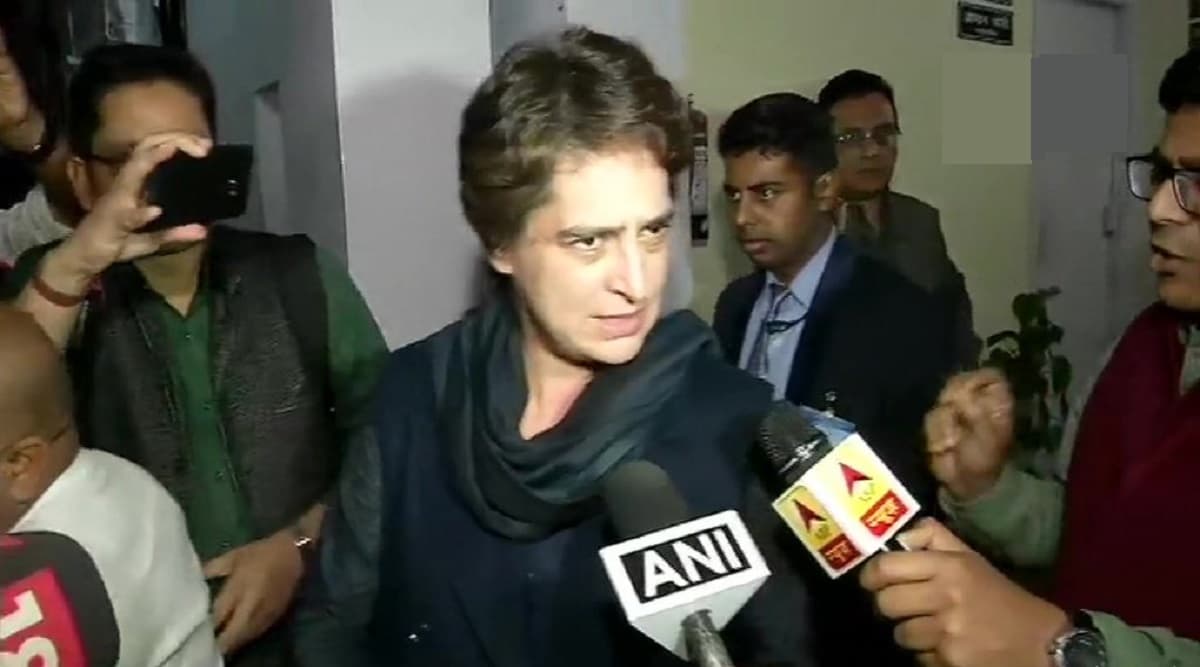 Lucknow, November 30: Congress general secretary for eastern Uttar Pradesh, Priyanka Gandhi Vadra, wrote to Uttar Pradesh Chief Minister Yogi Adityanath on Saturday, demanding an inquiry into the suicide case of a Manipuri girl. The deceased, Anusha Pandey, was found dead under mysterious circumstances at the Jawahar Navodaya Vidyalaya on September 16.
In her letter to Adityanath, the Gandhi scion appealed the Chief Minister to take cognizance of the incident. She claimed that the findings in the case are filled with discrepancies, which necessitate an inquiry into the matter. According to Priyanka, the girl was cremated in a hurried manner by the administration without keeping her parents in the loop. 'Congress Would Have Performed Better Under Priyanka Gandhi's Leadership' Says Rahul Gandhi's Ex-Aide.
An inquiry in the case is necessary to ensure the state of security in all institutes across the state, while also ensuring justice to the bereaved family of Anushka, Priyanka said. Prime facie, it appears that an attempt has been made to hide facts related to her death, she further alleged.
Priyanka Gandhi's Letter to Yogi Adityanath
Congress General Secretary for UP (East) Priyanka Gandhi Vadra writes a letter to Chief Minister Yogi Adityanath, asking him to take cognizance of the case and order an inquiry into the murder of a school girl in September this year in Mainpuri. pic.twitter.com/P8YgoWLnmp

— ANI UP (@ANINewsUP) November 30, 2019
Priyanka had visited the family of Anushka earlier this month and assured her to raise their plight before the state government. "This incident of Mainpuri Jawahar Navodaya Vidyalaya is very sad. We should be sensitive to youths. Such incidents are increasing in Navodaya Vidyalayas. We have to check these with complete alertness," she had said after the meeting.
Anushka, a student of Class XI, is considered to have committed suicide after being continuously harassed by her seniors. In their inquiry, the police found she was accused three years ago by a student of stealing snacks. Subsequently, 48 students slapped her one by one to teach her a lesson. This incident had left an adverse impact on her psyche, an official had said.