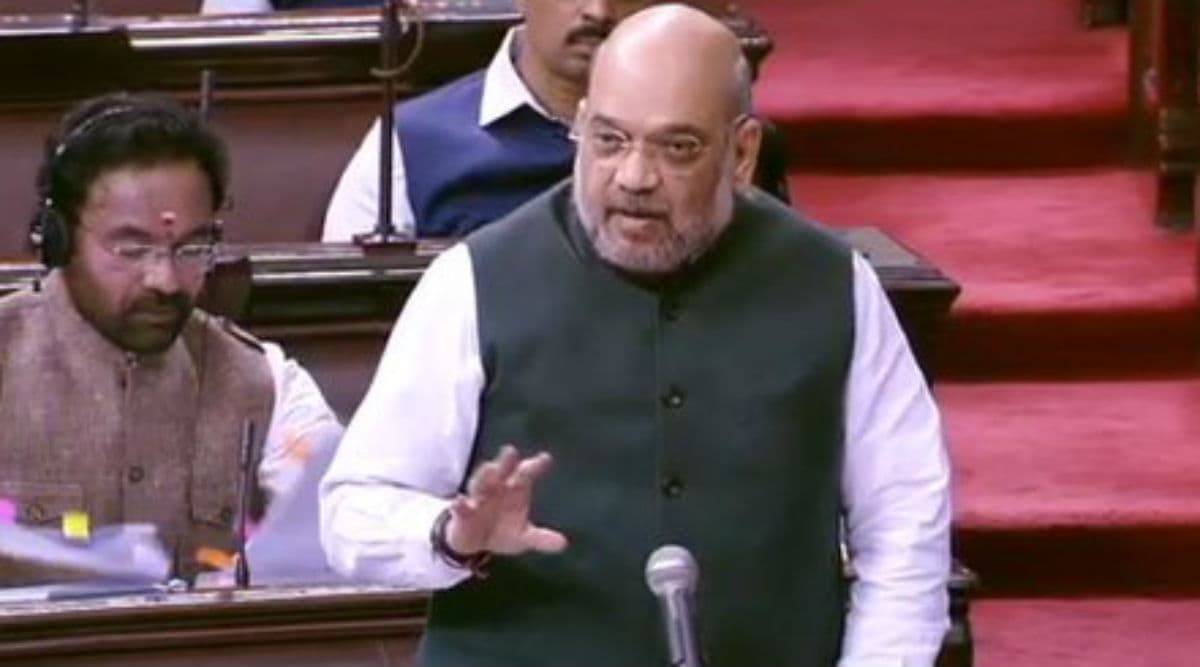 New Delhi, December 3: Union Home Minister Amit Shah, while tabling the Special Protection Group (Amendment) Bill for passage in Rajya Sabha, said the legislation has not been brought to target the Gandhi family. His clarification came as the Opposition staged a walkout, giving the Centre a walkover to pass the legislation. Know All About The Amendment Legislation and Why Opposition Protested Against It.
"It's not true that we've brought the SPG Bill by keeping only Gandhi family in mind. Security from Gandhis was withdrawn after the threat assessment analysis even before bringing this Bill," Shah said, as he tabled the law for consideration and passage in the Parliament's Upper House.
"Security cannot be made a status symbol. Why demand only SPG? SPG cover is meant for only the 'head of the state', we cannot be giving it to everyone. We don't oppose one family, we are against dynasty politics," Shah added.
In the past week, the SPG Bill was cleared with a voice vote in Lok Sabha. The law proposes to restrict the use of SPG security cover only for the current and incumbent Prime Ministers and their family members. The legislation further notes that a former PM would be protected by the elite forces only for a period of five years.
Update by ANI
The Special Protection Group (Amendment) Bill, 2019 passed by Rajya Sabha. Congress had staged walkout from the House. pic.twitter.com/751OzjChiM

— ANI (@ANI) December 3, 2019
The security cover of Gandhi family members - Congress president Sonia Gandhi, son Rahul Gandhi and daughter Priyanka Gandhi Vadra - was withdrawn for the first time since 1991. In that year, the then former PM Rajiv Gandhi was assassinated by LTTE terrorists in Tamil Nadu.
After 28 years, the Centre decided to downgrade the security of Gandhi family members from SPG cover to Z+. The amendment was made before the passage of SPG Bill. Although the Congress has raised hue and cry over the alleged compromise being made with the security of Gandhis, the Centre has maintained that the move was taken after a "threat assessment analysis".